17 new utensils for the kitchen that you will not be able to resist!
1. A spray dispenser for aromatic oils.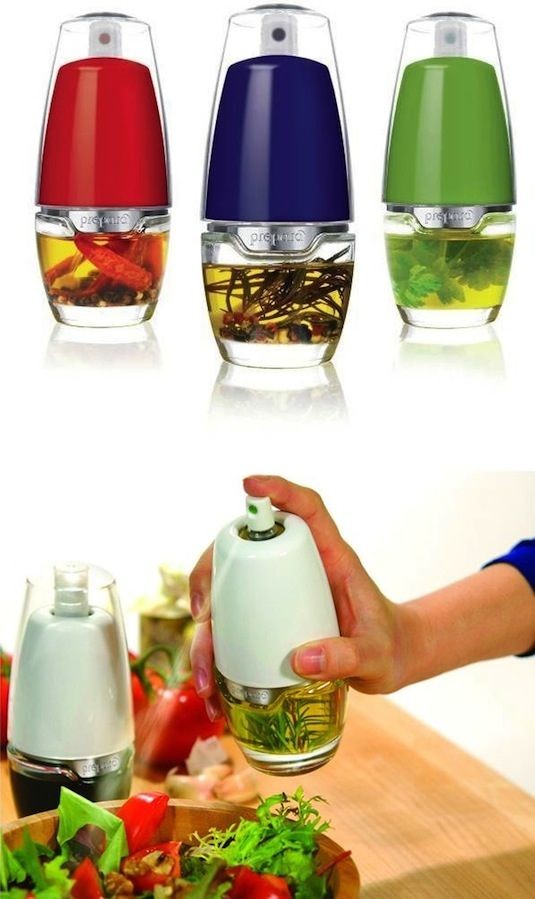 2. Peeling a pineapple has never been so easy.
3. These rubber containers allow you to pour liquids without dripping, spilling, and making a mess.
4. Here's how to get julienne-cut vegetables in the blink of an eye.
5. The cutting board that we would all like to own.
6. With this gadget, you can say goodbye to the scales.
7. A portion for a child ... or for a horse?
8. Separate egg yolks? A breeze.
9. Slicing an onion has never been more fun.
10. Fresh lemon juice should never be missing!
11. Here's how to crush garlic to perfection.
12. Small bowls for pistachios and not only.
13. A whisk that does not clutter.
14. Goodbye drops of sauce on the work surface!
15. There is even an instrument for shelling corn cobs.
16. With this mixer, after having blended ingredients to make a batter, it can be poured without making a mess.
16. Closures to keep fragrant foods.
17. This handy food scrap collector can always be at your fingertips.