He saved a dog and gave it a new life!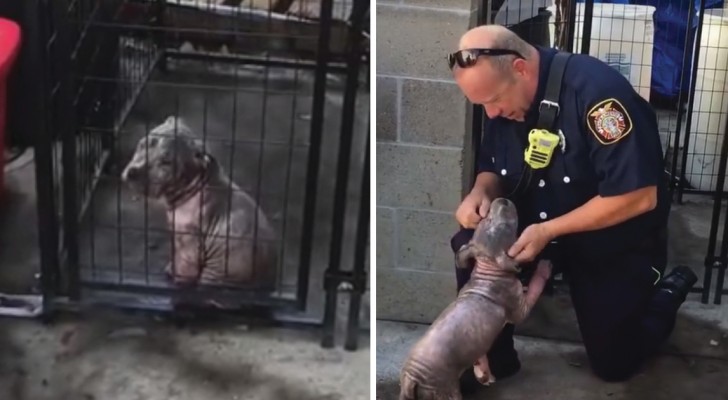 Advertisement
Firefighter Mike Thawley of Sacramento (California) was completing an assignment with his crew when they spotted a small female puppy, Chunk tied to a pole during a heavy rainstorm and they did not hesitate to take her in out of the rain.
The pit bull puppy had been visibly mistreated and was also suffering from mange so the firefighters took the puppy back to their fire station and gave her a bath.
Next, they took the puppy to the Sacramento Front Street Animal Shelter where volunteers were prepared to look for a home for her but then ...
via fox40.com
Advertisement
The day after she had arrived at the Sacramento animal shelter, Chunk's morale appeared to be very low ...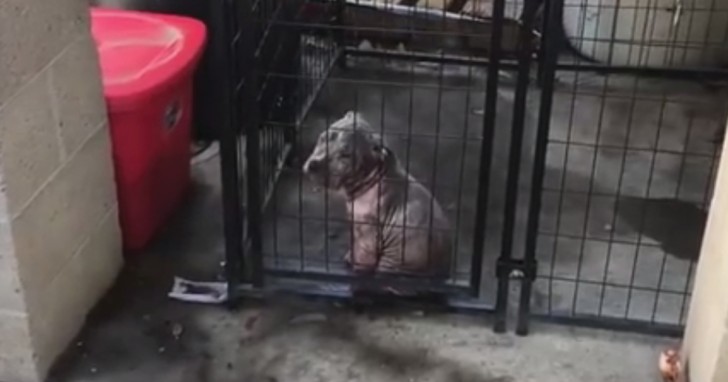 Advertisement
But soon she received a visit that changed her day and even though she did not know it yet, that visit would change her life as well!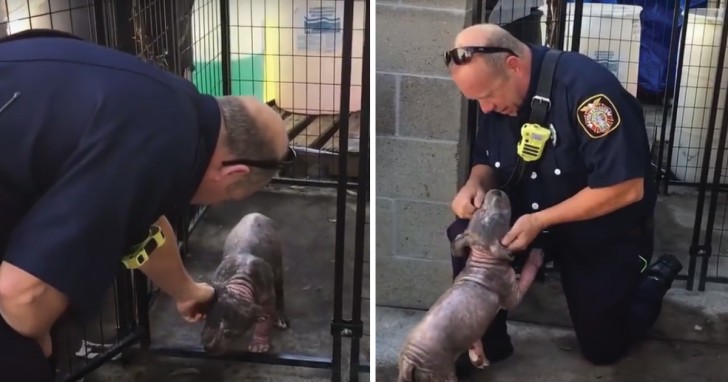 In fact, after visiting her at the shelter, Mike Thawley went home and talked to his family and despite already having two dogs, they could not say no to Chunk.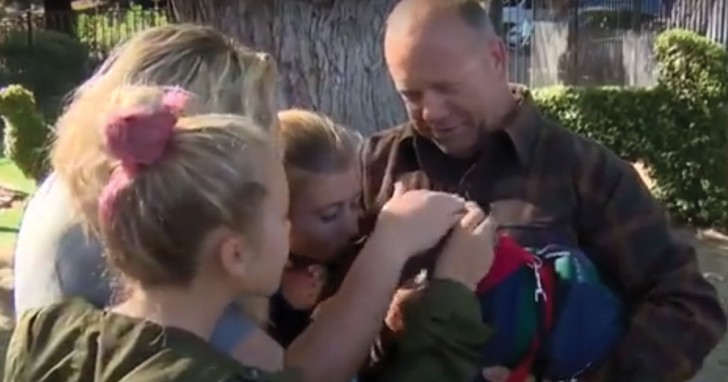 Here in the video, we see the Thawley family celebrating their adoption of Chunk!
Advertisement