Do Not Throw Away Empty Paint Buckets! Here Are 18 Brilliant Ways To Reuse Them!
1. A feeder for a chicken coop.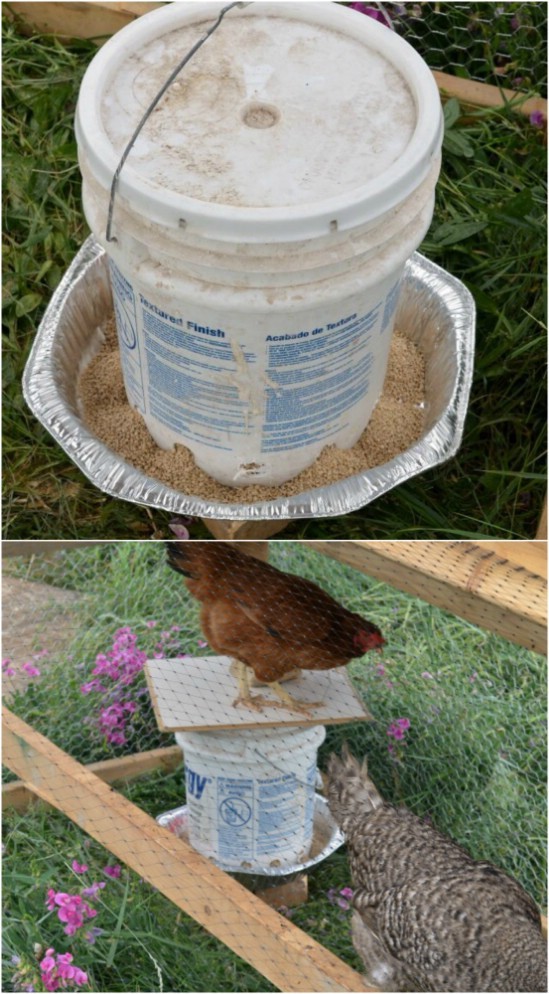 2. A swing seat for a do-it-yourself baby swing.
3. Create a stool with a cushion.
4. Build a birdhouse!
5. DIY upcycled bucket rocket stove
6. Container for making compost tea.
7.Plant cultivation with an aquaponics system.
8. A support for a large umbrella stand for a patio table.
9. The base for a garden table.
10. DIY double shelf round side tables
11. Portable camping toilet with toilet paper holder.
12. A mega collector for colored pens and pencils and other art supplies.
13. Solar-powered air conditioner ... Only for those with some practical experience!
 14. Buckets for growing tomatoes ... upside down!
15. Mini-greenhouse to protect your plants.
16. A camping shower.
17. Dispensers for plastic bags.
18. Build a mini-rice paddy!
Related Stories