Thousands of people are crazy for this new model of jeans that cost $168! What do you think?
Fashion has the power to make sense of what does not have a logical meaning and, especially, to make us desire to possess an object that at another time we would never have had the courage to buy and wear. 
This time it seems that the moment has come for a pair of jeans that of the normal composition of this item of clothing keeps very little! In fact, it maintains intact practically only the seams!
The new model of jeans produced by Carmar Denim presents a style that is, to say the least, extreme and it has taken very little time to get people around the world talking about these jeans!
The new jeans model is called "Extreme Cut Out" and, as you can see, it is made of only the parts near the seams of a pair of traditional jeans (also in the back).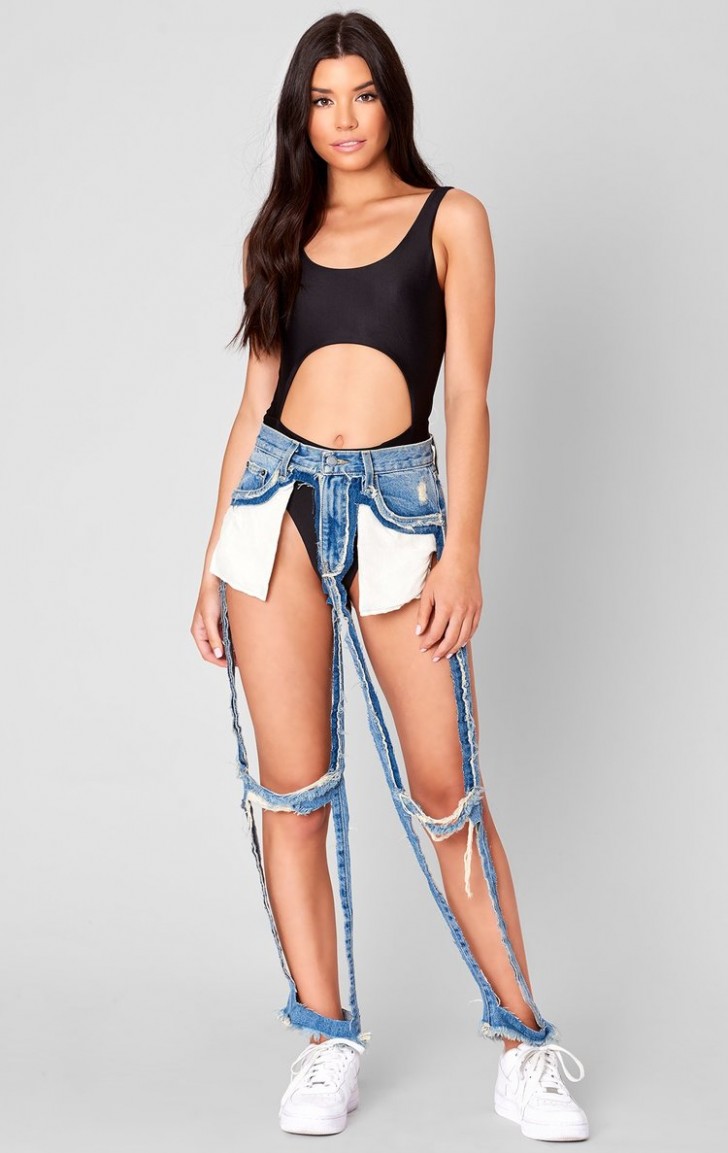 Are you wondering if anyone could really like a style of jeans like that? Well, just know that on the company website, this particular model is sold-out!
Now, let's talk about the cost: "Extreme Cut Out" is sold at $168, about € 140 ... Would you buy it?
And above all ... Would you wear it?