The 16 best optical illusions you've ever seen in your life
This morning the ice on the hood of my car looks like the Earth seen from space.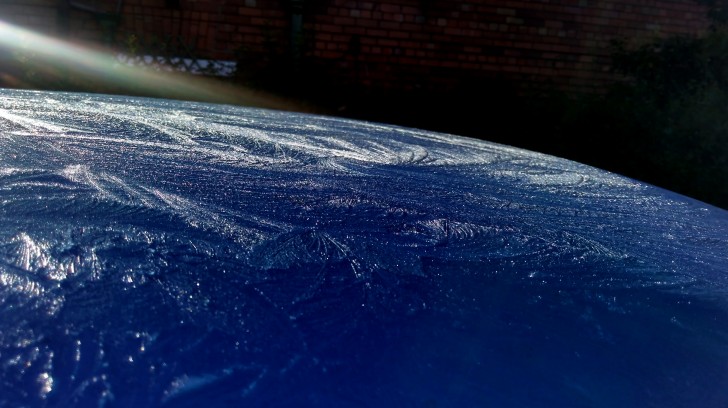 Two overweight pigeons looking for their car.
"My dogs look like Siamese twins this morning."
Hey buddy, are you alright?!
"The melting snow looks like a tornado."
Miracles of reflection.
Admit it, they seem like tasty cocktails, but they are just barstools at the bar counter.
Here's what happens when the sun is at its peek in Hawaii --- the captured images looks like a scene from a video game!
Is the bride wearing pants?
This image is enough to --- turn your head!
The reflection from a refrigerator display case makes this car seem full of food.
Dangerous churches.
A sunset in the living room.
"My sister is a female centaur."
"When my friend's dog jumps over gratings, it seems as if its body disappears and the head floats together with the tail in the air."
A cat with only one massive limb.