27 dogs who suddenly realize they have made a bad decision ...
Yes, the cookies are gone BUT that does not mean that I ate them!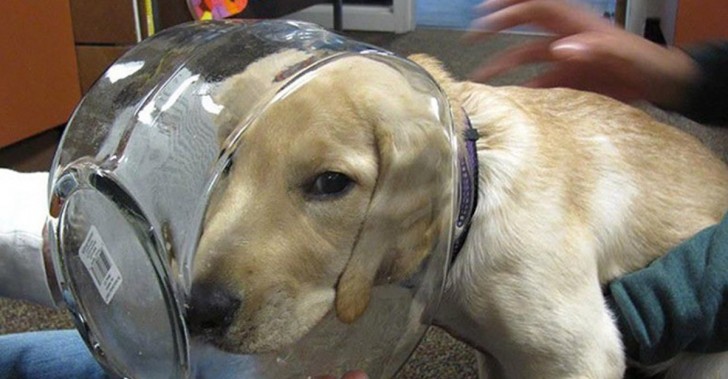 Poor puppy, he pushed his face a bit too hard on the bars and now he's stuck.
See what happens when you mess with bees?
"Well ... Ok, now I'm suspended here at a considerable height ..."
"Ok, stop laughing! Can you help me get down now?"
"Someone take this thing off me!"
This dog has just met its first porcupine in the worst way ...
"I have no idea how to get out..."
"Hey you, can you help me?"
This puppy's death is imminent ...
Oh, well, hammocks are not for everyone!
First exhilarting experience with snow ...
Oh no, the slide is finished!
"I had not taken into account the rear ..."
"I do not understand why humans find a swing so entertaining ..."
"So you just had to throw it near a tree!?"
"Ok, I admit it ... I'm in trouble ..."
How could you not help him?
"Do not ask me how I managed to get here ..."
"Why are you staring? It's a new fashion trend!"
"I said you have to push me --- not pull me!"
"I could not find anything to wear ... well, accept this clothes hanger!"
"I'm just a little puppy and I'm afraid of heights!"
"How I wish I was a snake now ..."
"Hey friends, when you see a bee, ignore it!"
"I slept so much that now I am stuck in the couch and I can't move anymore."