17 tricks that will turn your captured images into professional photographs!
LED lights are often used to create romantic atmospheres.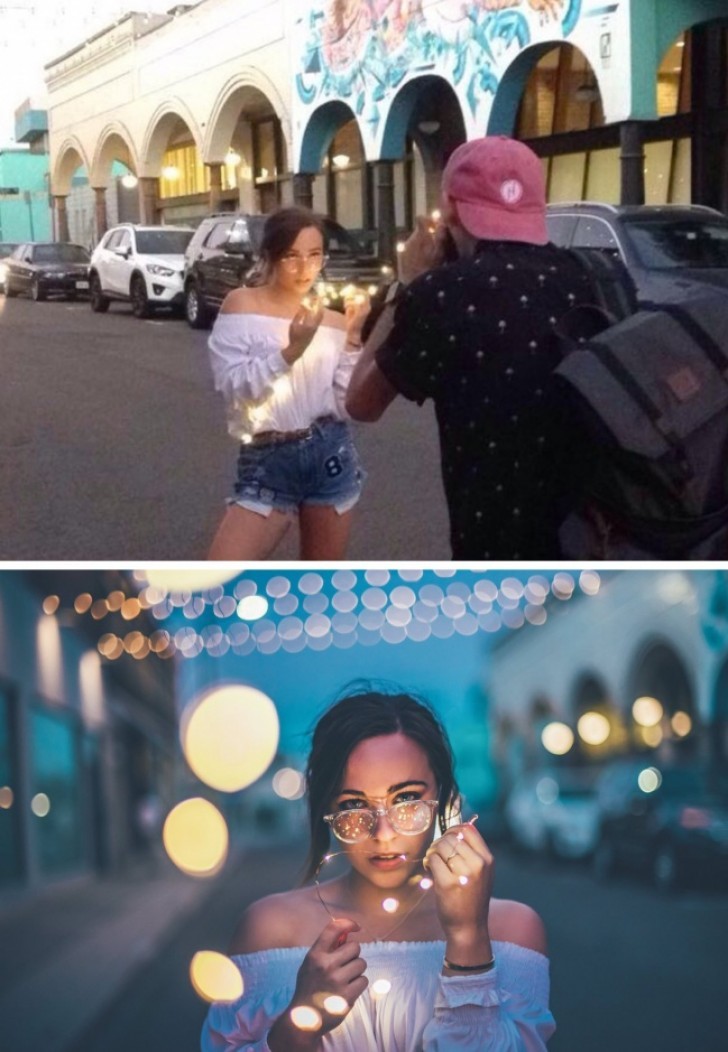 Look at the use that has been made of this sieve! The final effect is adorable!
Just put a sheet of colored construction paper behind a subject to create a background that highlights it.
In photography, it is essential to know how to play with perspective.
In many scenes, miniatures can be used, but the final effect is very realistic!
How to create a nuanced frame directly in photos.
Color gradient photography.
Even an empty jar can come in handy!
This use of cotton gauze is nothing short of fantastic.
To give dynamism to photos, a trick is to give movement to the hair which can easily be done by using a hairdryer!
A softbox eliminates shadows and correctly illuminates the face and you can create an economic one with a white plastic bag placed in front of the flash!
With a CD, rays of light can be added.
A truly romantic effect!
Create the shadow that best suits the shot.
Here is another economical but very effective trick.
Insert points of light and your photo will change almost completely!