A user shares un-edited photos of two influencers and "unmasks" them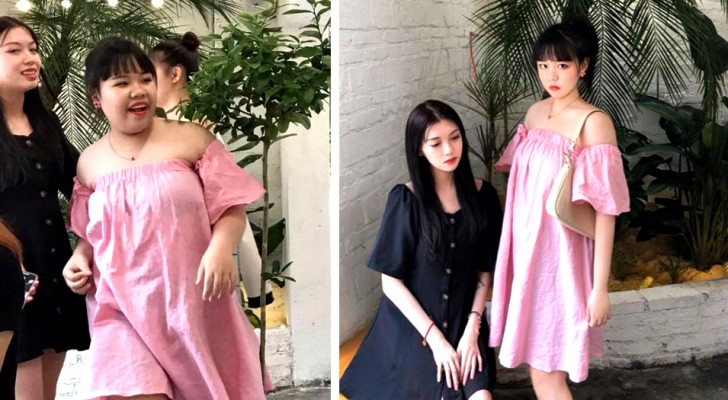 Advertisement
It will have happened to most of us, when surfing the web, to come across photos with images that seem to be showing examples of perfection. Women, men, animals, but also food dishes, clothes and whatever else - these things and are shown in stunning poses and in a condition of perfection that we "common" human beings never see in our real lives. Have you ever asked yourself this simple question: perhaps these images aren't true - maybe they are the result of masterful editing and retouching? This is not such a remote possibility, especially nowadays and thanks to the wide choice of very useful programs to edit and touch up just about anything.
Proof of this is the story we are about to tell you. In this case, two young women - two so-called models - were "unmasked" by a user who showed them in "before and after" photos, i.e. the original photos before retouching. Let's see the differences between these two stages together:
Advertisement
In an exposé post, the user known on the web as Ex Treme, published photos of Coeyyyy, a Chinese model, and a friend of hers. The two influencers, well known and very popular, are shown as they are in reality and this demonstrates clearly that they have resorted to using extensive photo editing services before publishing their photos on the various social networks.
In the images posted by the user, in fact, the two real women and the two "touched up" women are compared. The resulting difference is shocking and clear. From their bodies to their faces, the young women seem to be completely different people - totally different to the women shown in the photos posted to their media accounts.
Once the deception was exposed, both Coeyyyy and her friend had to admit that they had hidden their normal looks in order to give a different and, perhaps, more acceptable image of themselves.
The young woman, in fact, said: "I didn't publish the real photos because I didn't feel comfortable with them".
Advertisement
This is a confession, that should make us reflect on the issue and should warn us about taking at face value the images that pass every day in front of our eyes and what we read. Even though well done and looking attractive, a photo - or any other product found on the internet - could be shown in a light which is, in fact, very far from the reality.
For this reason, we must always be careful. Do not take everything that is served up to you as true and pay attention, because objects and people could turn out to be very different from the photographed versions.
What do you think about this? Have you ever discovered a similar case of editorial fraud (sometimes now referred to as "deep faking")?