16 funny solutions devised by people without any money but with a big brain!
An anti-theft device that could work.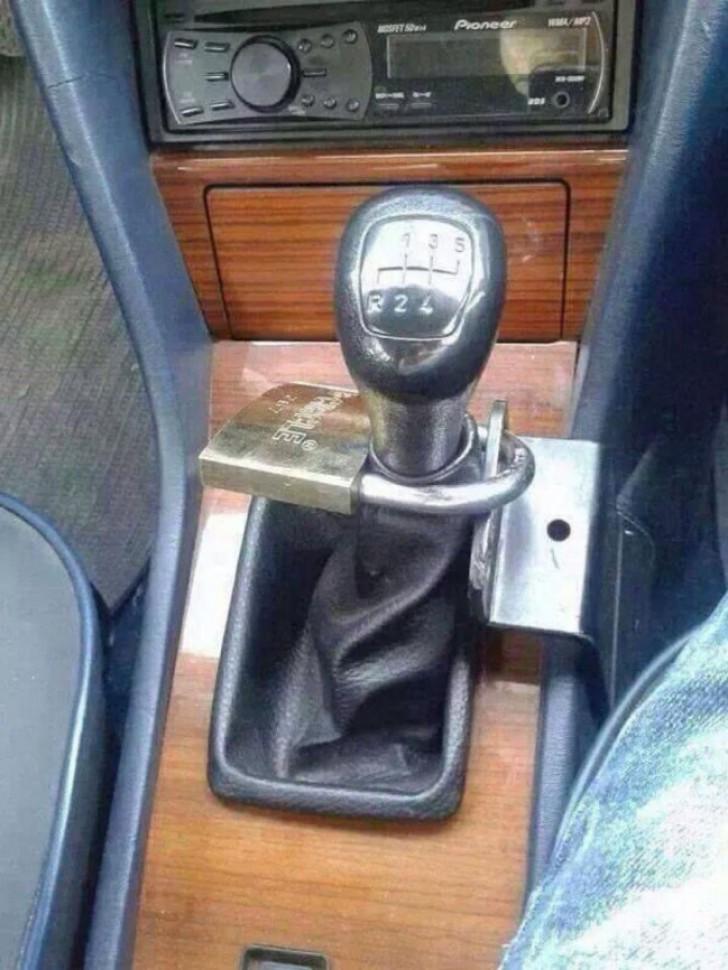 Have you ever noticed that the iron plate is shaped like a triangle of pizza? Here is the reason!
An improvised lunch.
A sofa like new.
What a brilliant idea ...
What's better than a pizza carton?
An engineer who finds an alternative method to using a paper hole puncher!
A perfect shave.
Fantastic, isn't it?
A matter of style! No wrinkled clothes, please!
The trick that no one should forget ...
Waterproof slippers.
A very creative colander ...
No problem is really a problem!
You don't have a cup holder in your car? Here the problem is solved!
Did you forget to bring a spoon? Here's what to do ...