24 ideas to organize storage spaces in your house that you must absolutely try!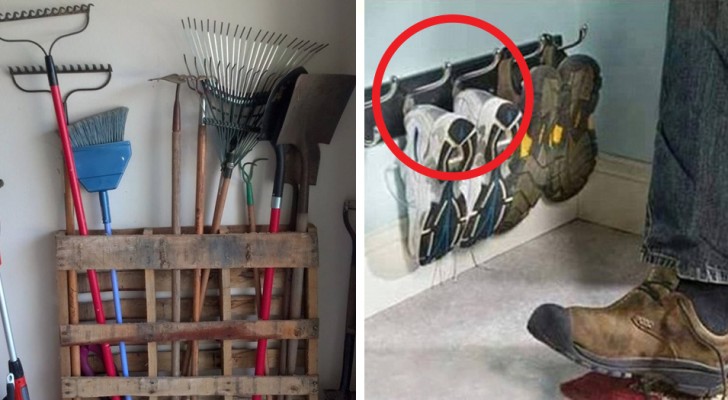 Finding optimal solutions for storage spaces at home is not only a necessity due to limited living environments but also a way to prevent the multitude of objects we possess from ending up being always in plain sight and making your house look untidy and cluttered. 
The kitchen and bathroom are definitely the rooms to which we must give a little more attention but in this photo gallery, you will find useful tips and ideas for other storage spaces as well!
In your house, on which room do you think you should concentrate?
Advertisement
The space under the sink is always subject to clutter and dirt. Organize it using this photo for inspiration!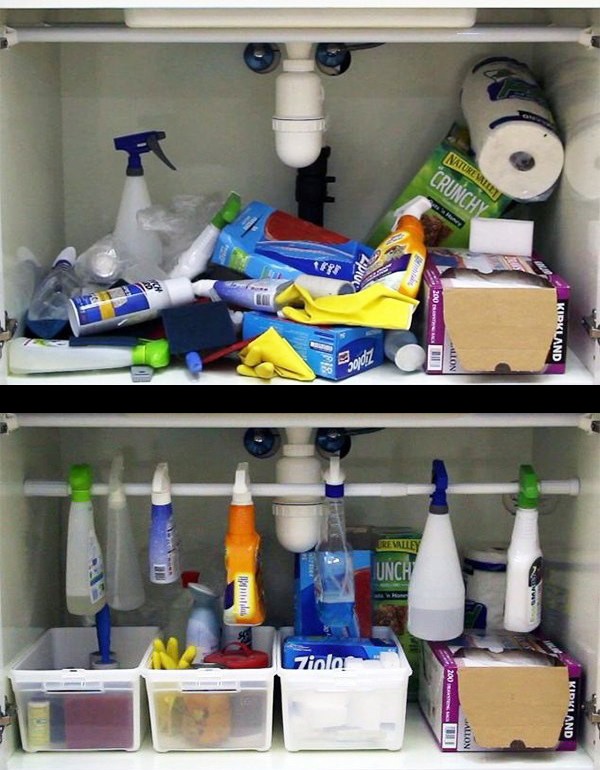 Cables on top of cables ... All it takes is a few toilet paper roll cardboard tubes to eliminate the chaos.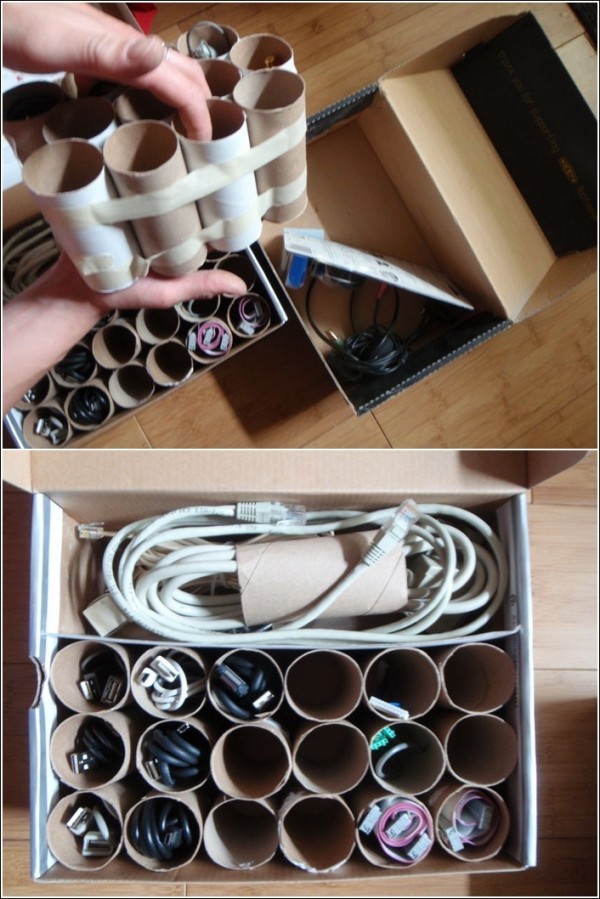 Advertisement
Take advantage of corners! You can create useful spaces for shelves!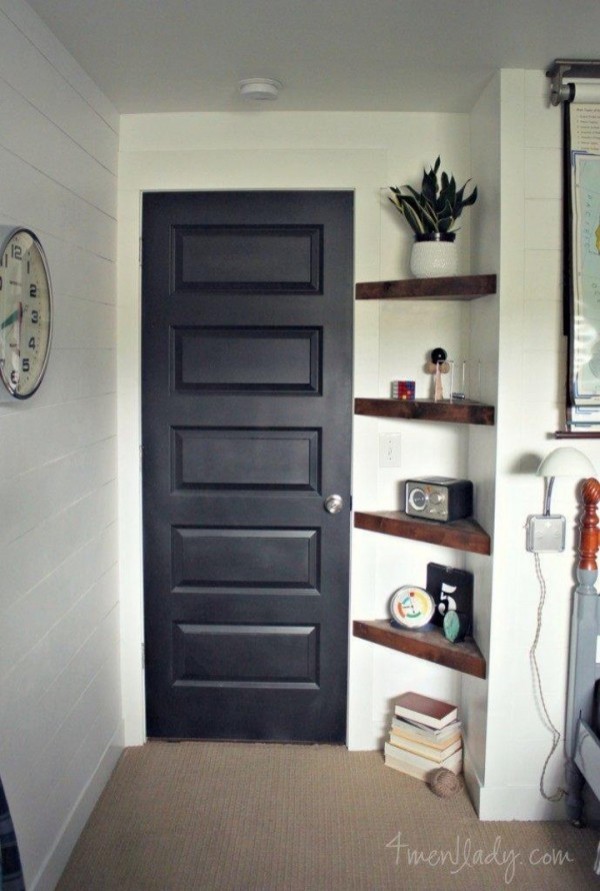 Cutting boards can take up valuable space --- here is an efficient solution.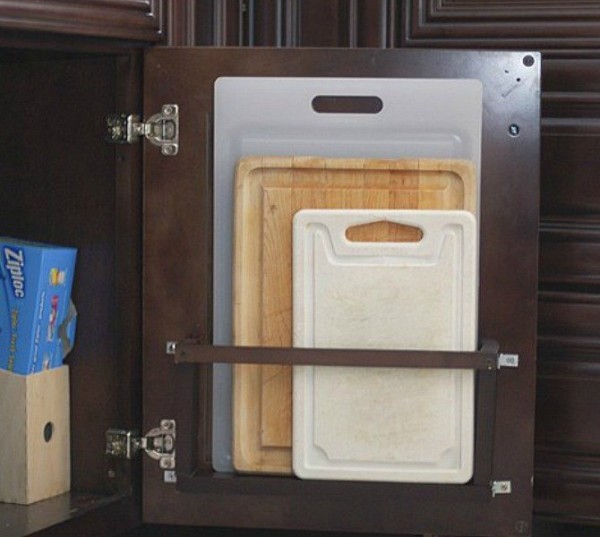 Keep your knife set handy, but not easily visible and you will increase your safety.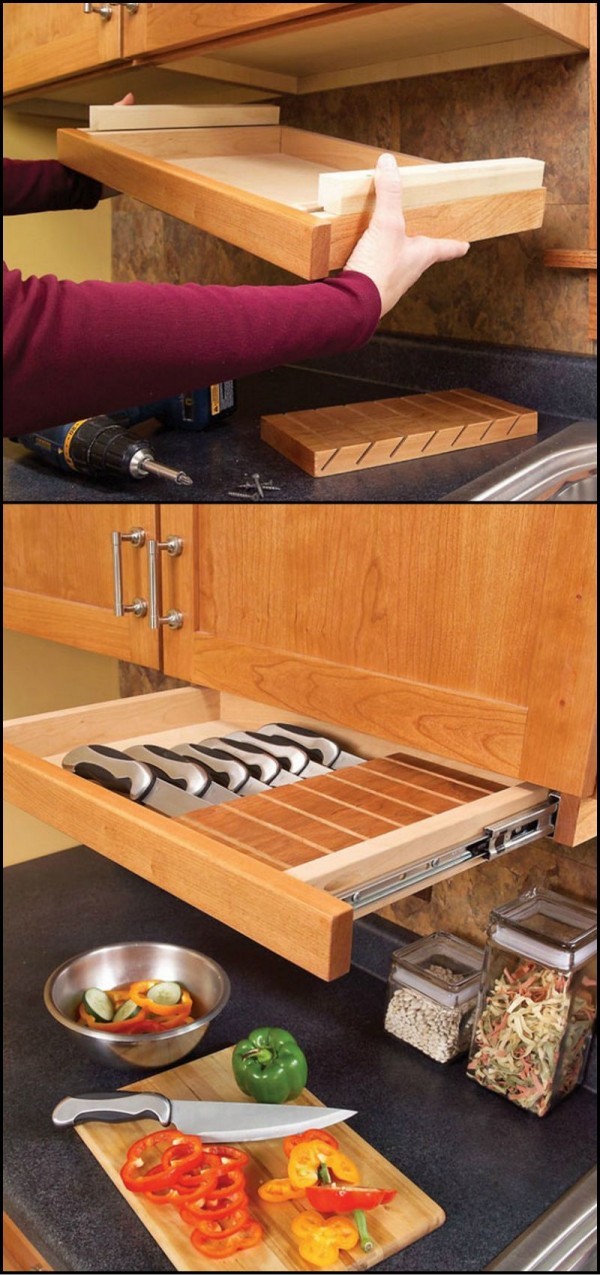 Advertisement
If the sink and the bathroom cabinet that comes with it are small, always remember that you can use the walls!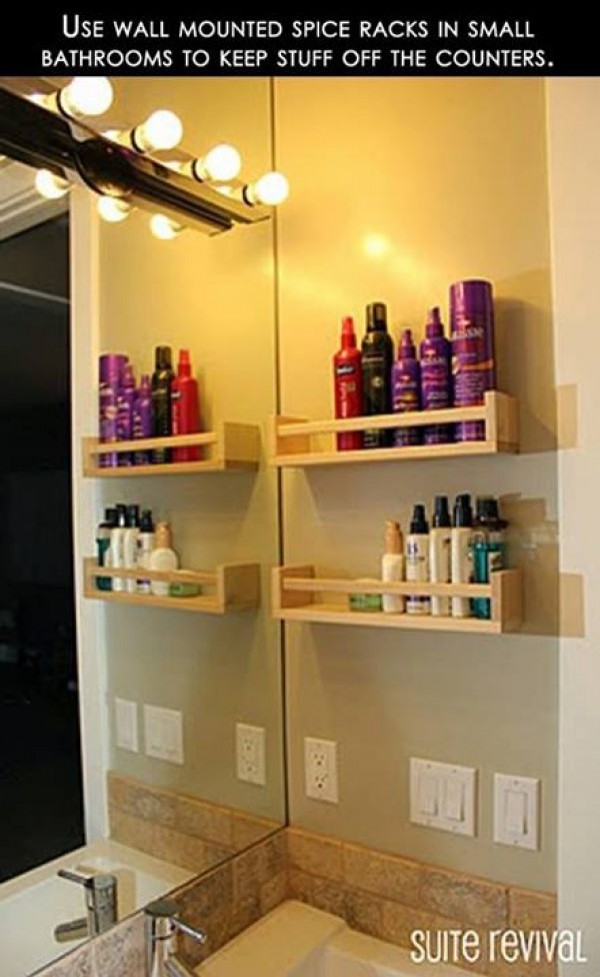 If you have a passion for caps, arrange them this way to easily hang and store them, rather than leaving them lying around the house!
Advertisement
A nice way to arrange towels in the bathroom? Try using a wall mounted wine bottle rack!
Tired of pans stacked on top of each other? Solve this problem once and for all!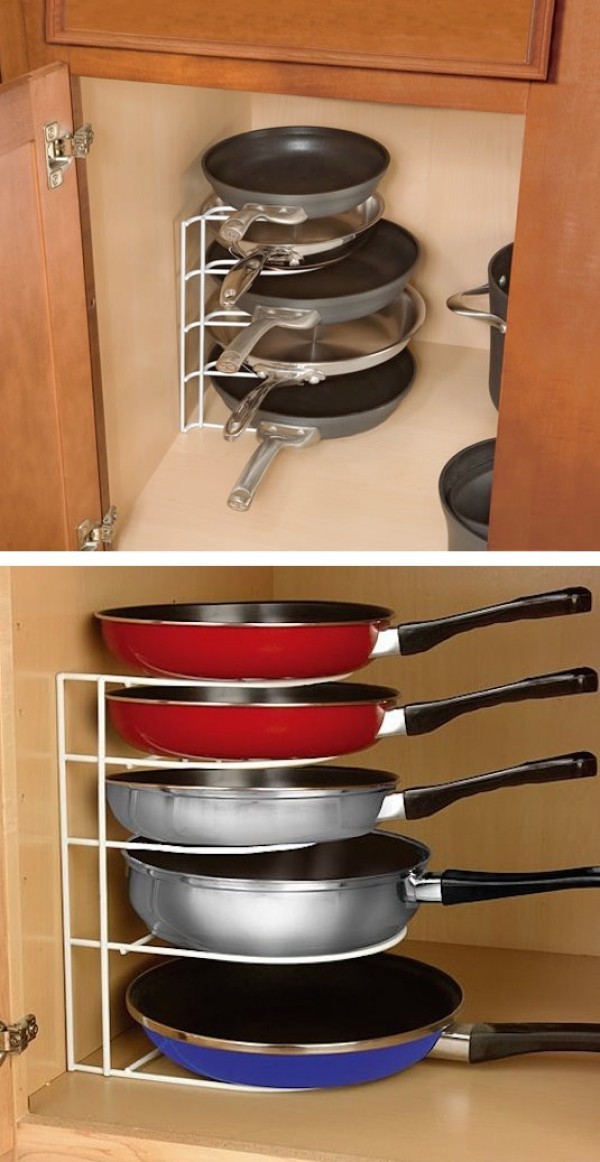 Advertisement
Another thing to always remember --- you can create hidden closets!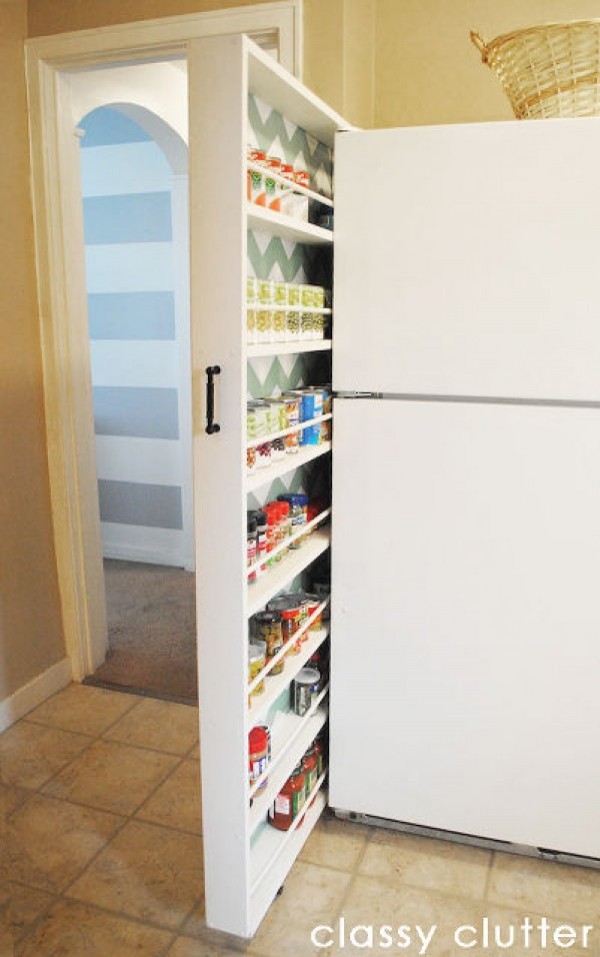 Never underestimate the usefulness of adhesive magnetic strips!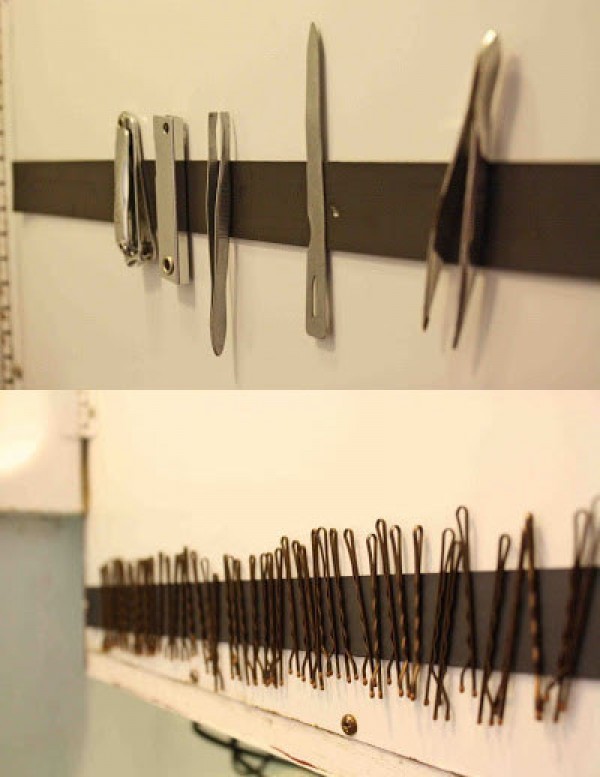 When you come home, hang your shoes on a hook!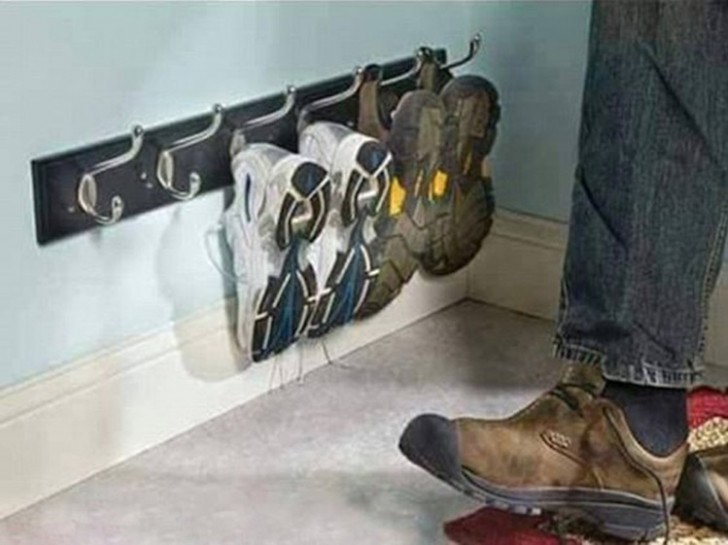 A very small bathroom? Make towels disappear behind the door!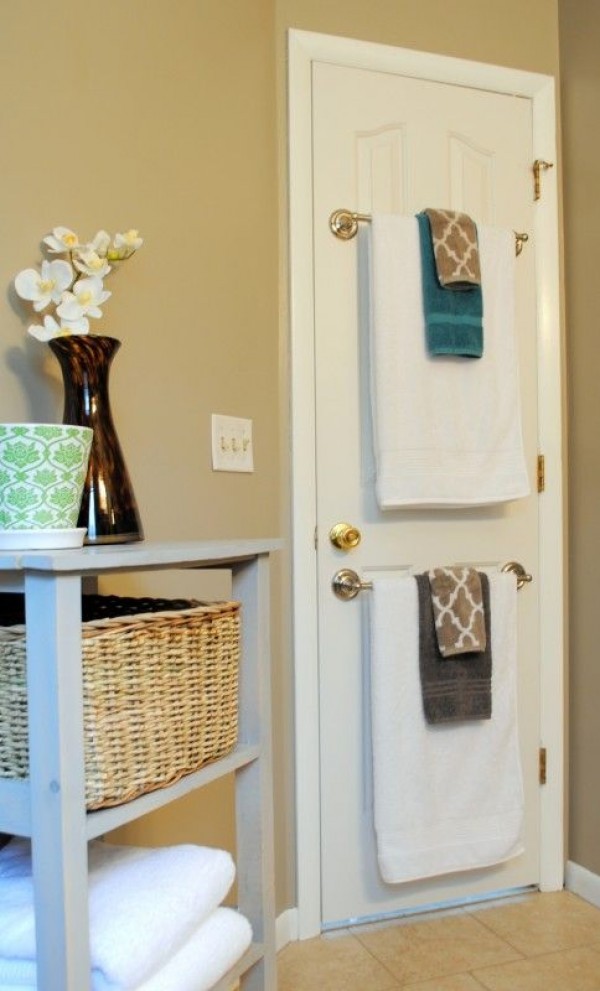 How to store various brooms and rakes? If you are not in the mood for a big do-it-yourself project ... Just use a wooden pallet!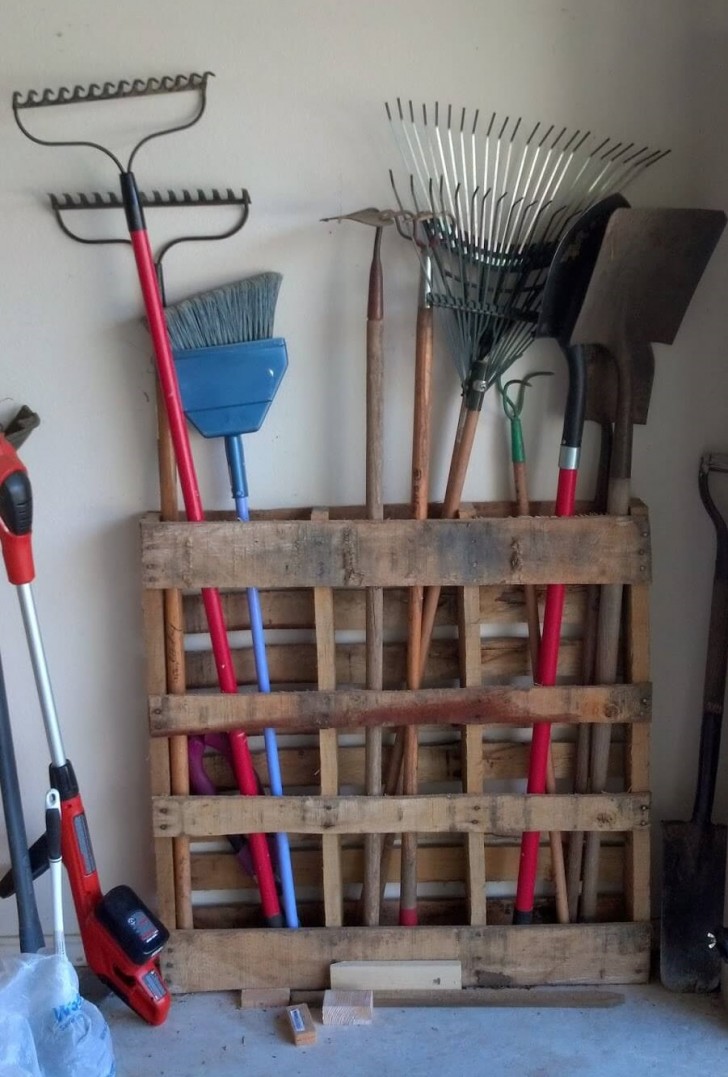 With this method, soaps and shampoos are ready to use! Just add some rings with clothespin clasps attached to a tension rod!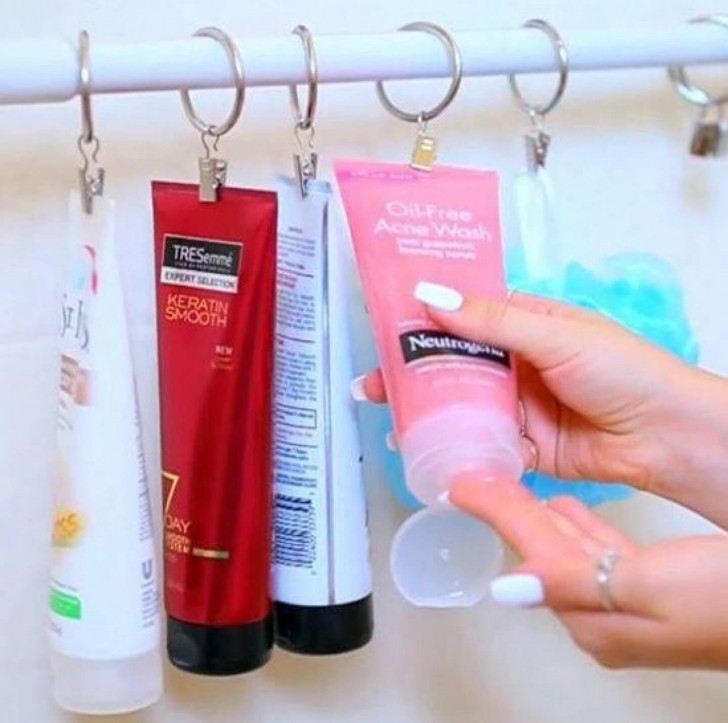 Potatoes and onions should be kept separate. However, if you do not have a lot of space, even a solution like this is fine!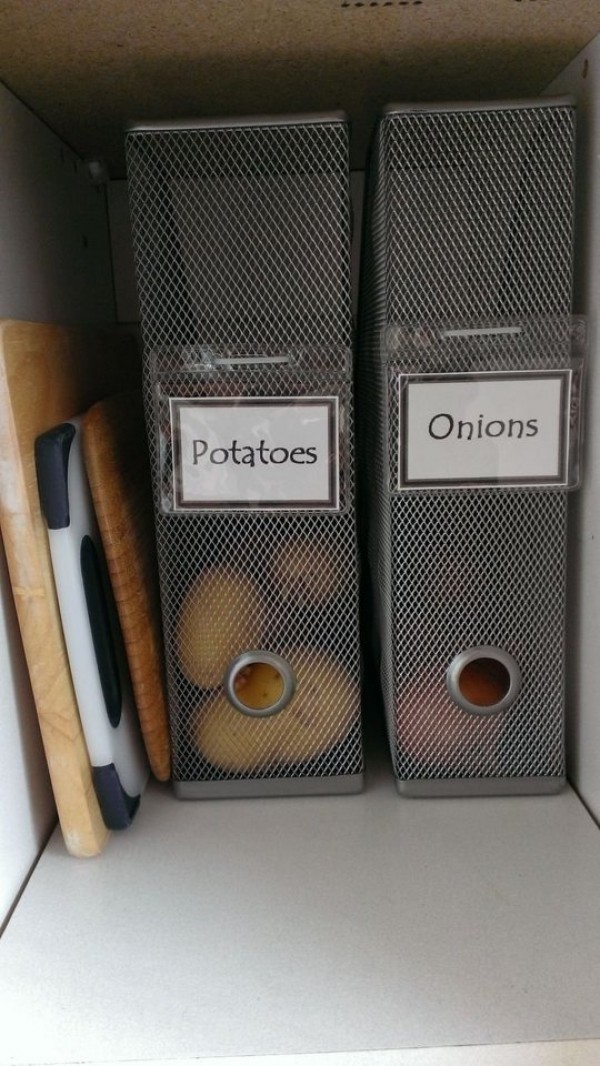 Do you love vintage decorations? Do not miss the opportunity to realize a space-saving project like this!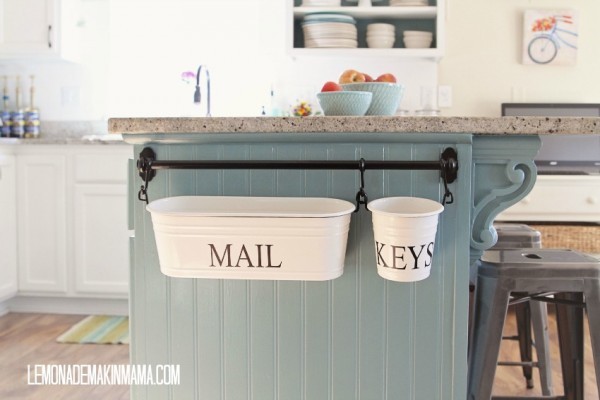 Putting these "pockets" on the bed frame works great and they consume much less space than a bedside table!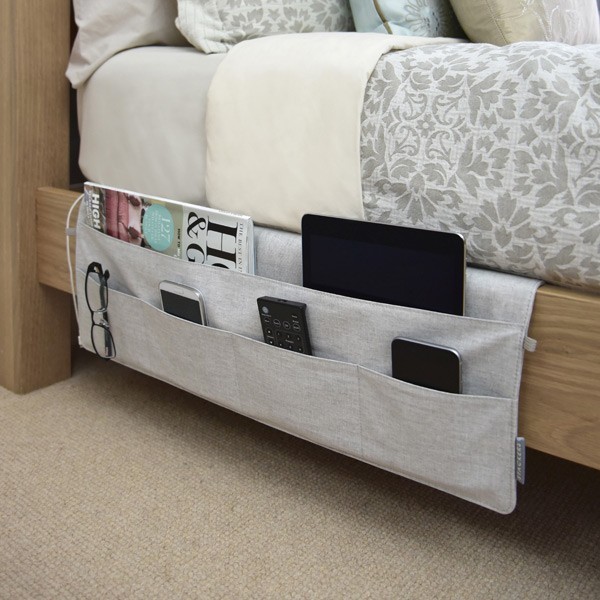 Do not forget that making a shelf for some plants will embellish a room with minimum effort!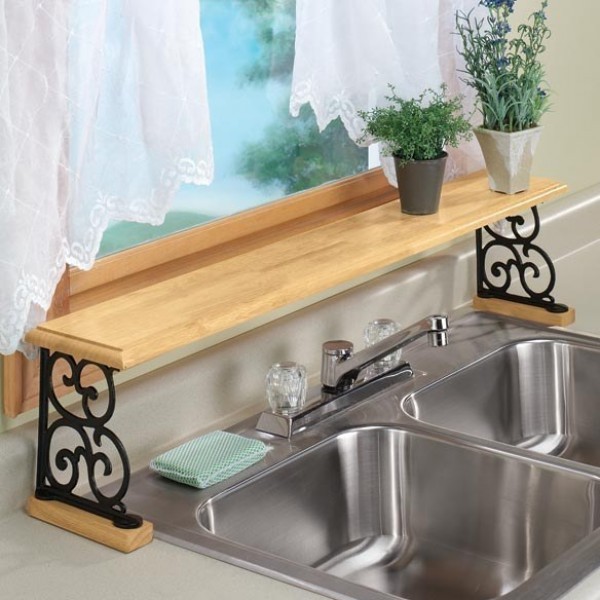 Should we also talk about the typical chaos in the underwear drawer? Solve that problem like this!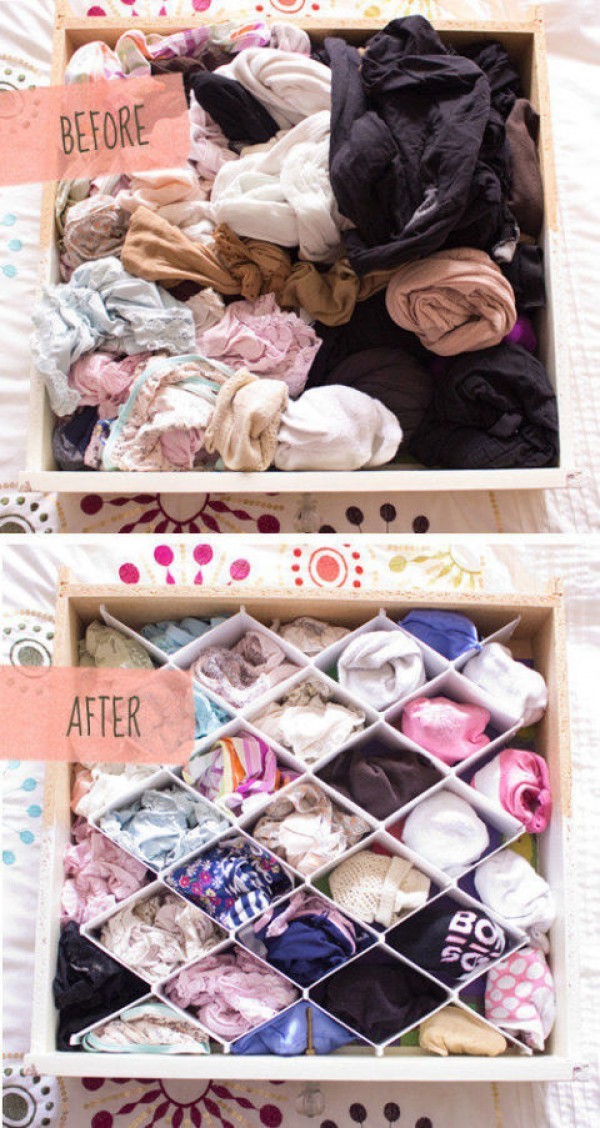 Solution number 1 --- for all those space-consuming lids for pots and pans.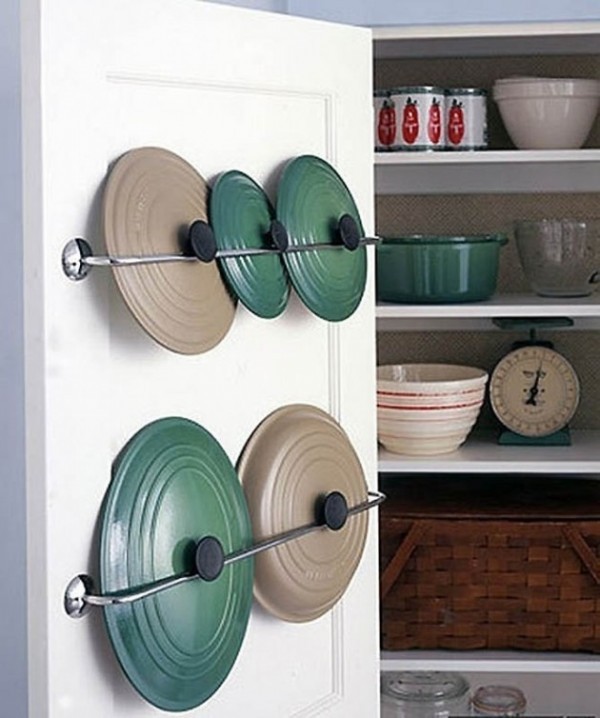 Have you ever thought of a mini-library made from the bed headboard? It's so cute!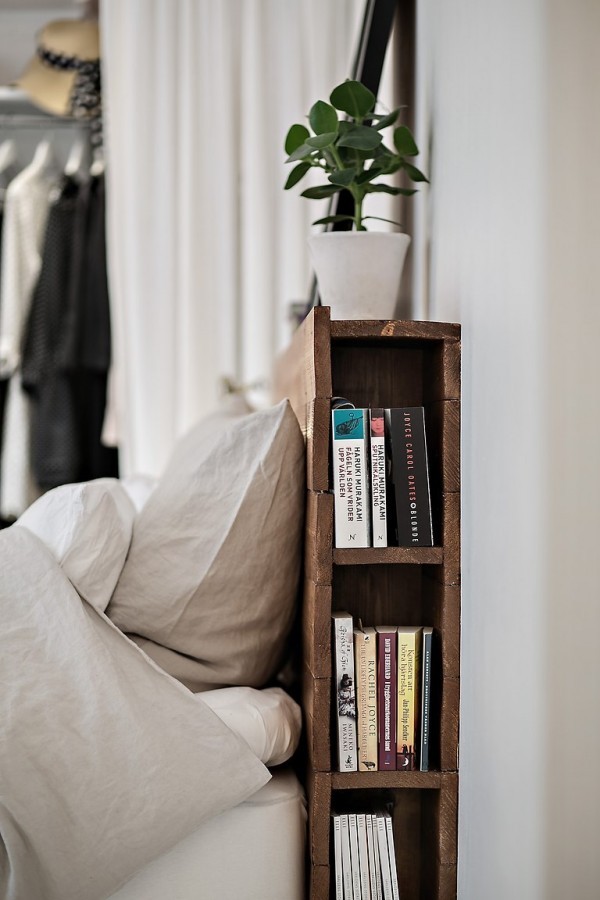 Finally, to conclude --- how about a system that stores garbage bags while keeping them handy? Just unroll and tear!