16 people who invented something brilliant without intending to ...
1. It is precisely at school, where often cleverness and inspiration first begin to develop ...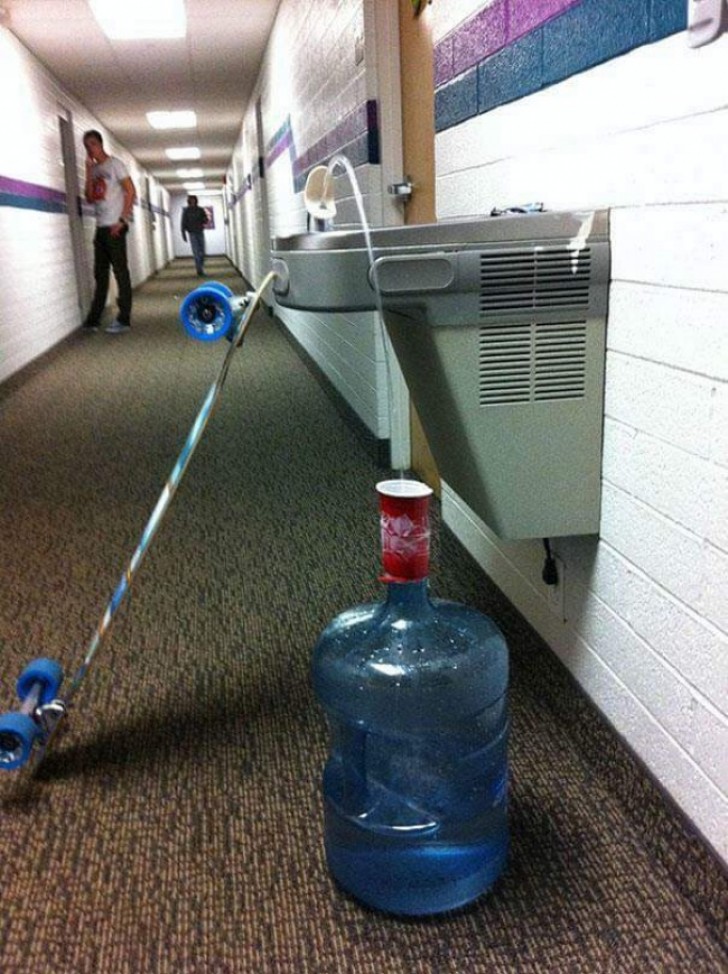 2. To control the volume remotely --- and without a remote control.
3. When you want to prepare a mousse ---- at any cost!
4. A joke or a clever strategy?
5. For true coffee lovers (and those who love original solutions!)
6. Harry Potter! I'm coming!
7. When you do not have much space at home, you have to think ingeniously!
8. It seems to be a cruise ship!
9. OKaaay ... but I would never use it
10. When coffee cannot wait ...
11. Trust me, I'm a professional camper!
12. When you can not connect the tablet to the TV, but you have a digital camera!
13. Is the button to book a stop broken? Just use a chicken!
14. Ok --- this has no explanation!
15. Raise your hand! Who wants something like this ...
16. No more books falling into the bathtub water!