A photographer spends 2 years photographing endangered animals and captures images of moving beauty!
The Iberian lynx (Lynx pardinus) --- Thanks to the protection and conservation of animal species, we have managed to bring the number of specimens up from 100 to 326.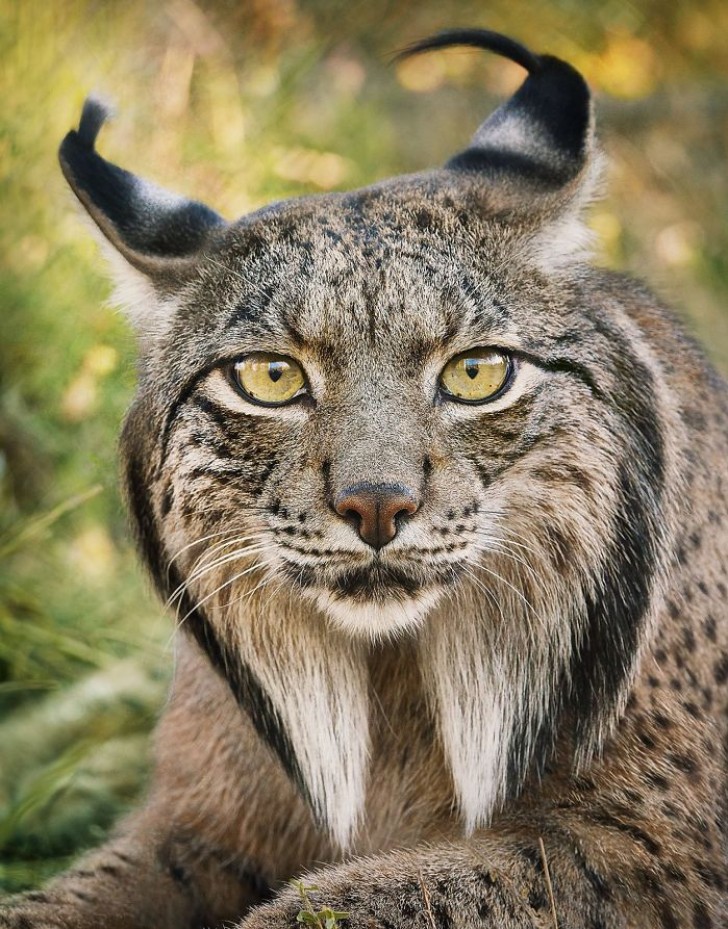 Philippine Eagle --- Only 600 specimens remain of the national bird of the Philippines.
Mongolian Tatarica Saiga --- 750 specimens remain.
Lesser Panda --- the number of these animals decreases each year and, among mammals, is one of the 100 species exposed to the greatest risk of extinction.
Golden snub-nosed monkey --- It lives only in the highlands of southwestern China and the male specimen is characterized by a light-colored snout.
Fireflies --- There are different types but their number is decreasing more and more in different parts of the world.
Western lowland gorilla --- It is the most widespread species but at the same time the most subject to hunters' attacks and the destruction of their natural habitat.
Shoe-beak --- This large stork-like bird lives in East Africa and is considered a species at risk because it is estimated that there are only 8000 specimens left.
Marine Iguana --- This is not a species currently at risk but the future forecasts regarding the development of tourism do not leave much hope for this animal that lives in the Galapagos Islands.
Proboscis monkey --- In forty years, the number of specimens has decreased by half.
Pangolin tricuspid (or arboreal) --- It is hunted for food and traditional medicine.
Spotted newt of the Zagros Mountains (Iran).
Piloted vulture --- The threat factors are multiple, both accidental and voluntary.
Sturgeon ---- It is hunted for its caviar.
Egyptian Vulture (Neophron percnopterus)
Northern white rhinoceros --- It is already basically considered extinct in nature.
Giant Panda --- The total population is still constituted by a very low number (about 1,864) but the good news is that it is increasing.
The hippopotamus is considered a vulnerable species.
Polar bear --- The exact number is difficult to establish but it is estimated that only 20-25 thousand specimens have survived.
Sea angel (clade Gymnosomata) --- They are not at risk but the rise in temperature in the oceans threatens their survival as they live only in very cold waters.
Pied tamarin --- An endangered primate found in the Brazilian Amazon Rainforest.
Cheetah
African elephant
Western honey bee (European bee) --- The extinction of this insect would put the existence of life on Earth at risk.
Manchurian Crane
Arabian oryx
Military macaw