17 curious photographs from the past that we don't usually see in history books
1. A San Francisco cop intent on scolding a man on the street who is not wearing a protective mask, despite the 1918 flu pandemic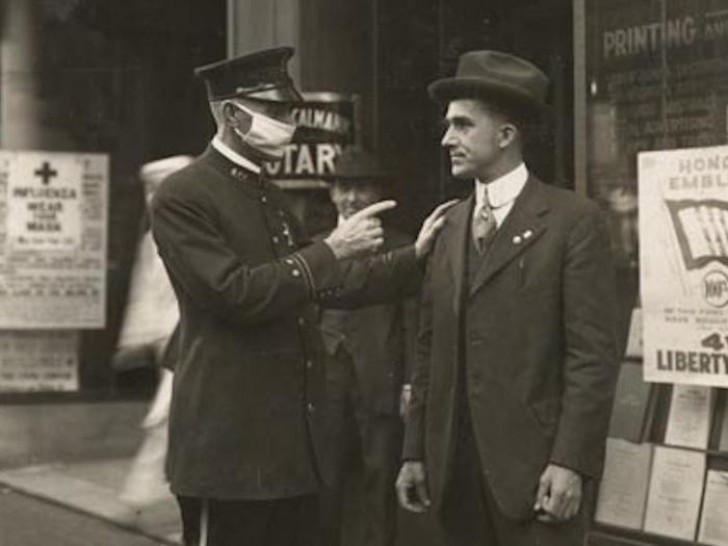 2. Some people, including competitors themselves, try to stop Kathrine Switzer from finishing the 1967 Boston Marathon. She was the first woman to compete in the race.
3. An English soldier returns home to embrace his 8 month old daughter
4. Members of the Dutch resistance rejoice at the news of Adolf Hitler's death in April 1945
5. The Grand Canal in Venice completely covered in mud
6. A French woman enthusiastically welcomes an American soldier just two days after liberation (November 22, 1944)
7. 41 KKK members have fun on a Ferris wheel in a disturbing photo from 1926 (Cañon City, Colorado)
8. Russian Tsar Nicholas II and his family during the First World War (1916)
9. In New York, in the 1930s, it was almost obligatory to wear a hat ...
10. Once upon a time, before everyone had alarm clocks or cell phones, there were those who had the task of waking workers early in the morning with a long stick, with which they knocked on the windows (England and Ireland, late 1920s )
11. A German officer and a non-commissioned officer wear portable sound-tracking devices to detect enemy aircraft. Western Front, 1917
12. A photo taken in Germany in 1931 by a rabbi's wife (Rachel Posner). The symbol of "hopeful light" that "will triumph over evil"
13. Germany celebrates reunification after 45 years of division during the Cold War. (Berlin, 3 October 1990)
14. Golfing on top of a skyscraper in 1932 seemed quite normal
15. This man's view was completely obscured by smog (Los Angeles, September 1949)
16. A. H. Russell, a man from New Jersey, driving his new invention: a car with wings and a propeller. Times Square, New York, circa 1924
17. A woman looks out over a snowy mountain pass in the Pyrenees, France, 1956