11 shelves with an original shape that you can create with your own hands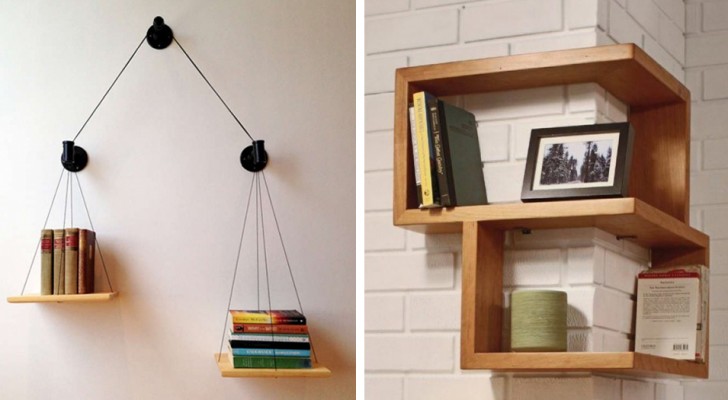 Advertisement
The walls in a house offer an extra space in which to store or display our objects, but how to make the most of them?
The most obvious solution is to hang a horizontal shelf (vertical would be a bit difficult!) but certainly not the most original idea. 
For this reason, we have collected a selection of 11 types of shelves that are not only beautiful to look at but are also relatively easy to make.
Do not forget, however, that objects are an integral part of a shelf! In addition to the shape, it is also important to choose the right objects and above all to limit oneself in quantity.
In fact, in regards to this aspect, the photos below can be of inspiration. Happy browsing! 
Advertisement
1. A double triangular shelf, to take advantage of the mirror effect and enhance the final result.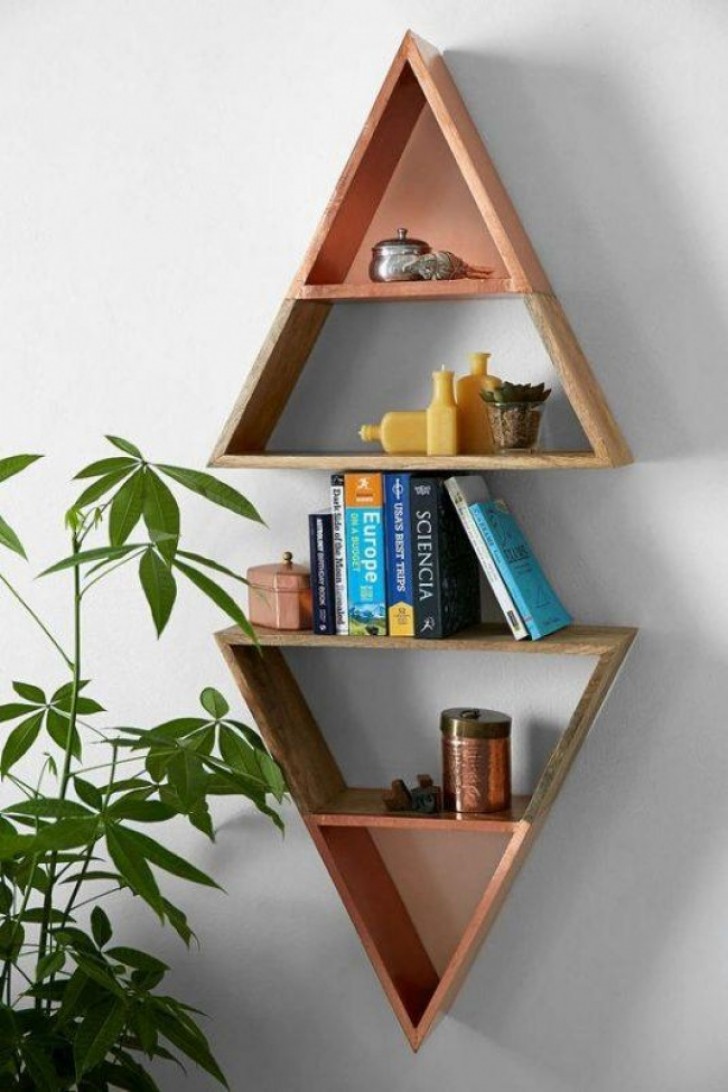 2. The weight of knowledge! This evocative shelf is a solution of undeniable style and elegance.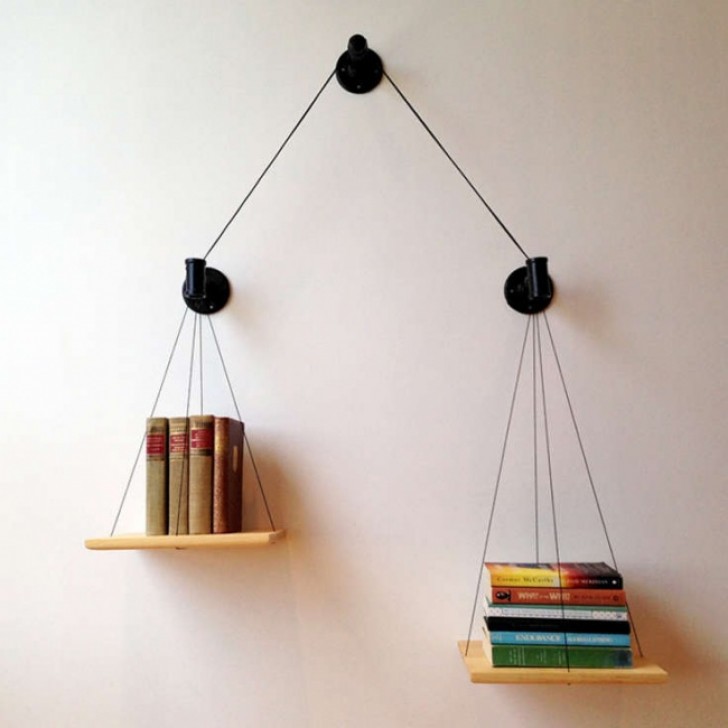 Advertisement
3. A triangular shelf to hang anywhere --- you can customize the color of the rope to match it with the room color schemes in your house.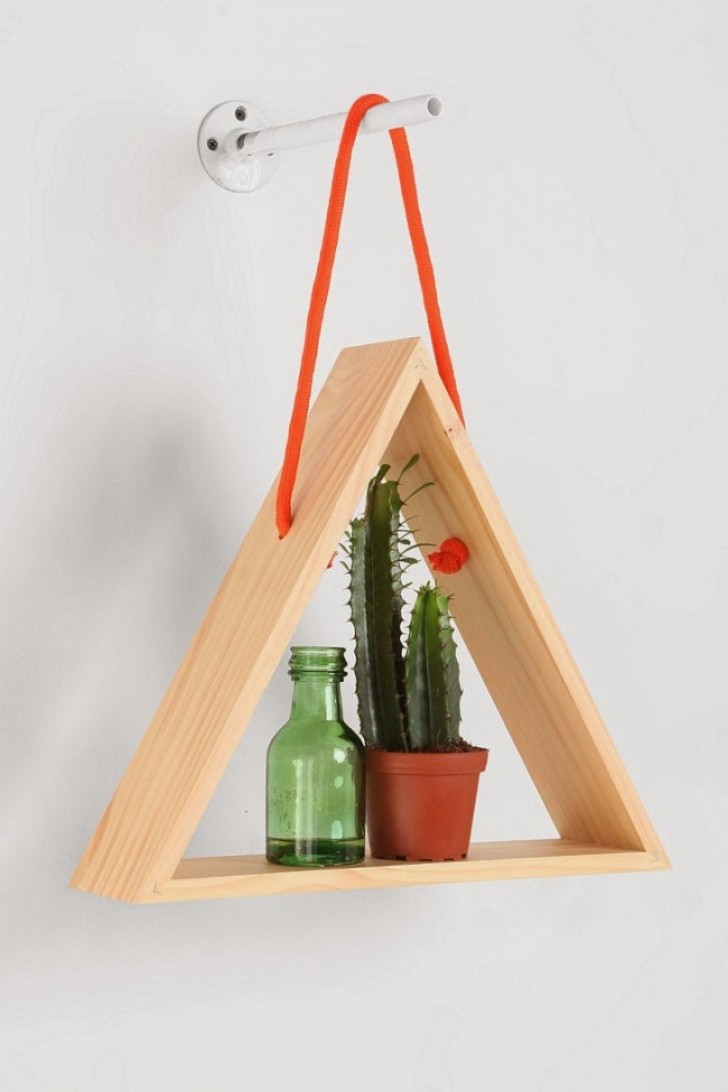 4. A series of square shelves to create a play of geometries that supports objects but at the same time decorates the wall and the room!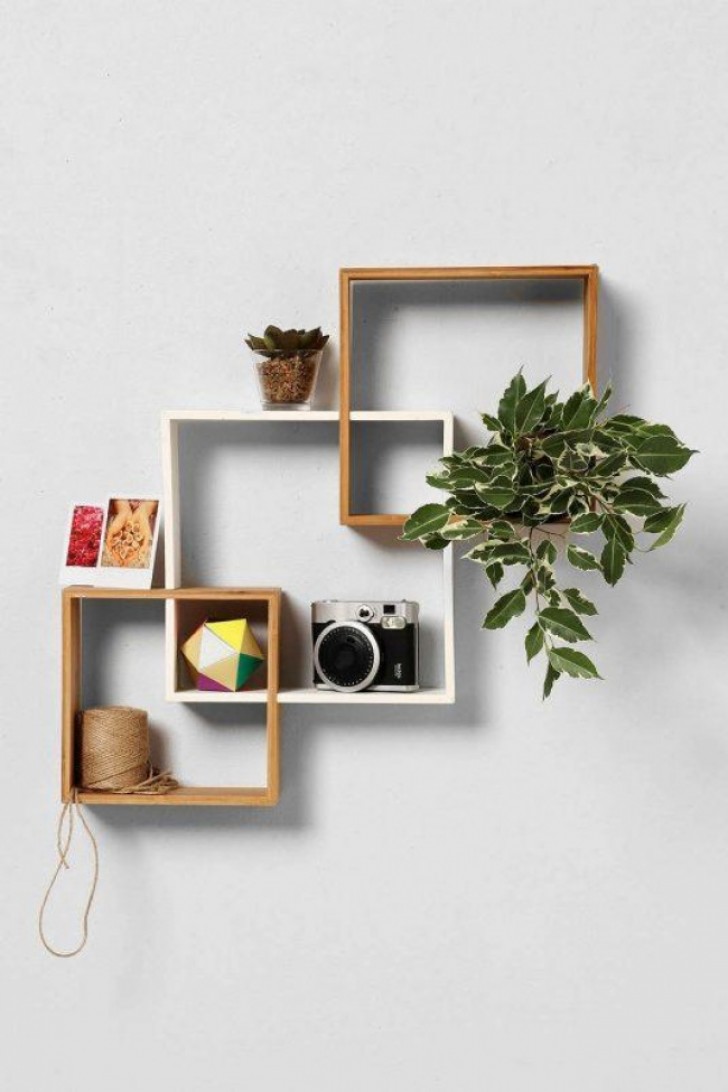 5. A shelf with irregular shapes that is a real eye-catcher!
Advertisement
6. A shelf that mimics a tree branch is a solution suitable for many types of houses.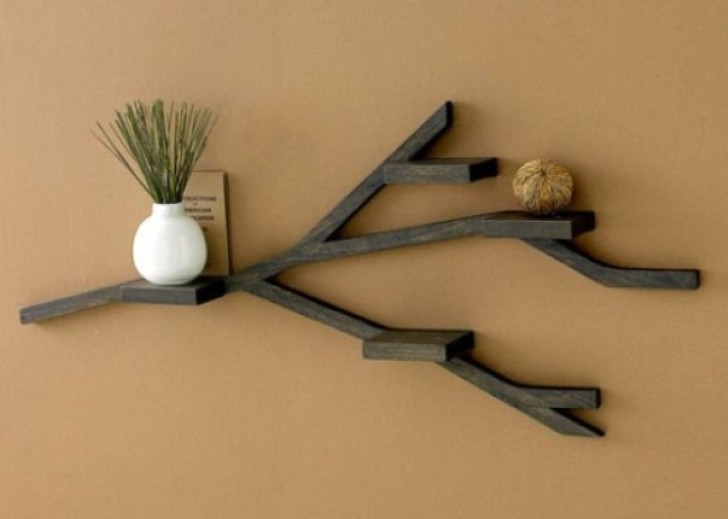 7. These are nothing more than normal disused drawers, brightly colored and then hung --- very easy and effective.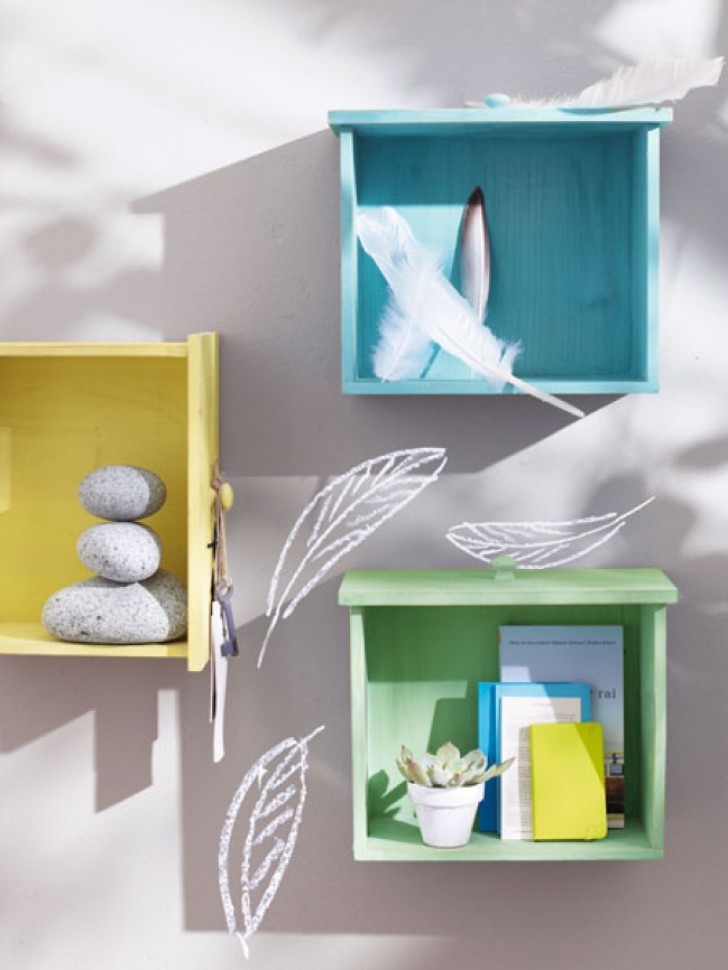 Advertisement
8. The corner shelf enhances a part of a room that is usually ignored and it also adds space in an artistic way.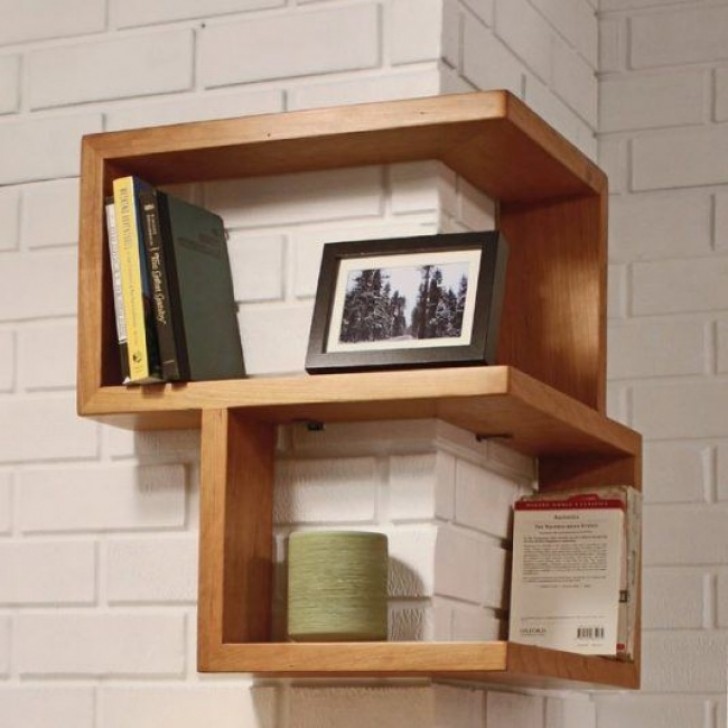 9. The Tibetan bridge-shaped shelf is truly original ... And you can create it with your own hands!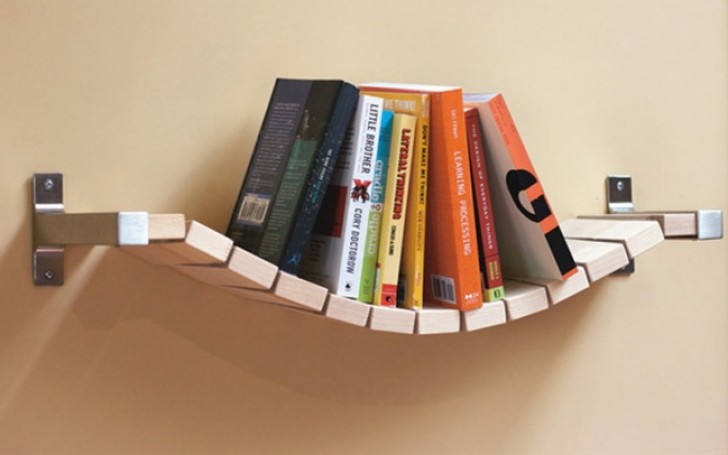 Advertisement
10. The labyrinth shelf is a way to fill a wall giving it an original but not chaotic appearance.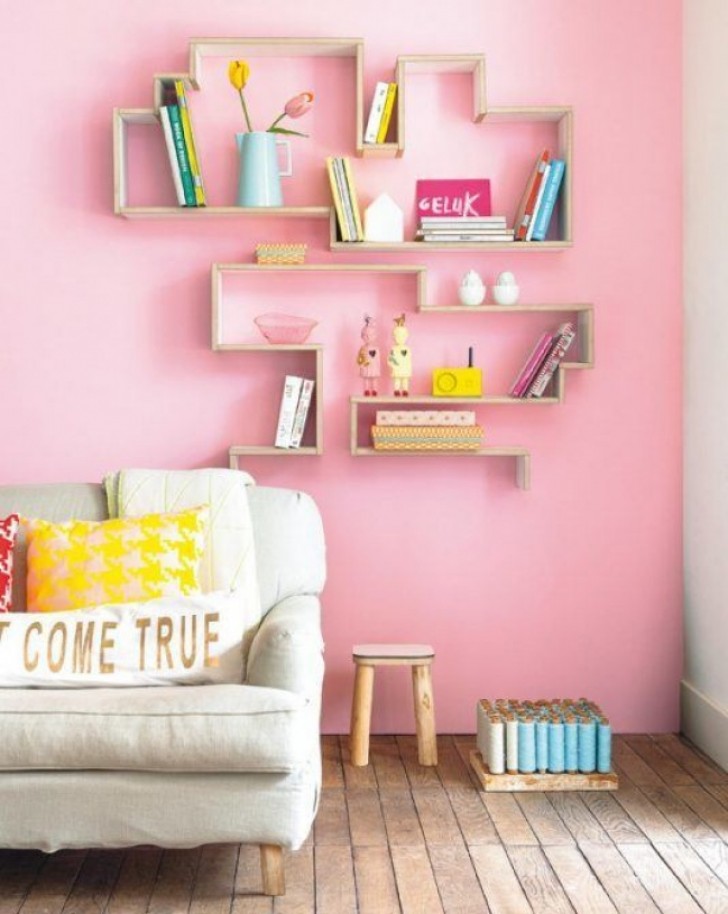 11. Not just wood! You can also use cardboard to make a shelf. In this case, the cardboard shelf is a storage container for desk and craft objects and utensils.