21 couples who opted to create double identities with exhilarating results
When you receive an invitation to a fancy dress party, the best part is obviously the moment in which you decide which costume to choose. Sophisticated, excessive, or real experts in costuming?
The possibilities are varied and all enticing. Many costumes, however, would not be complete without a partner to act as a sidekick. In fact, this is how the exhilarating couples that we present here were created.
With extreme irony, they decided to opt for a double disguise, and the result could only be exhilarating.
1. The famous dance scene in Pulp Fiction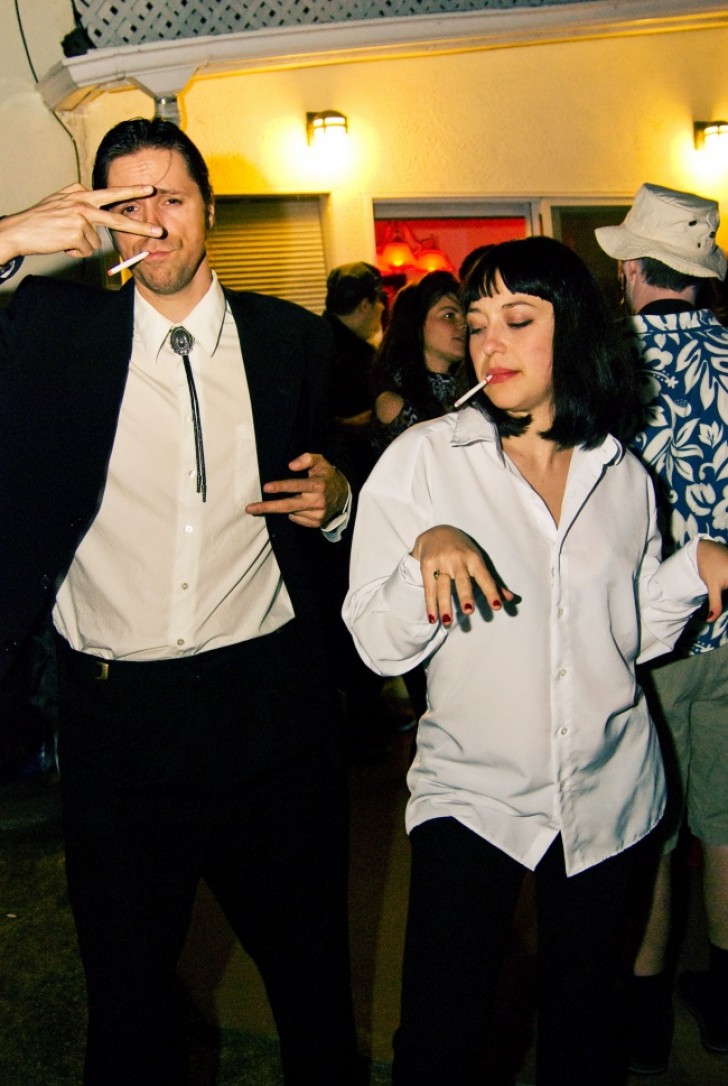 2. The American Gothic painting by Grant Wood
3. A scene from "Back to the Future"
4. Soap and ... the loofah!
5. The nightmare of nightmares ---your battery is almost empty and no Wifi!
6. Peter Pan and his shadow
7. The couple in "The Big Bang Theory"
8. A NASA employee ... and his star
9. This is really elegant --- breasts in a bra.
10. A classic: The Simpsons
11. For Pokemon lovers
12. The girls from "Shining" (one, in particular, is very creepy!)
13. Nothing but a pair of sloths ...
14. Crudelia De Mon and her dog
15. Fifty Shades of Gray ... literally
16. Christopher Robin and Winnie the Pooh
17. Barbie and Ken, ready to be bought
18. The delicious cream-filled cookies OREO
19. Rhum and Coke ... in reality
20. Kanye West and Kim Kardashian ... are they not identical to the original?
21. Mario and Luigi from the video game Super Mario Bros!