15 images that show us some historical facts from a different perspective
1. Coca-Cola bottles in all of their various states of evolution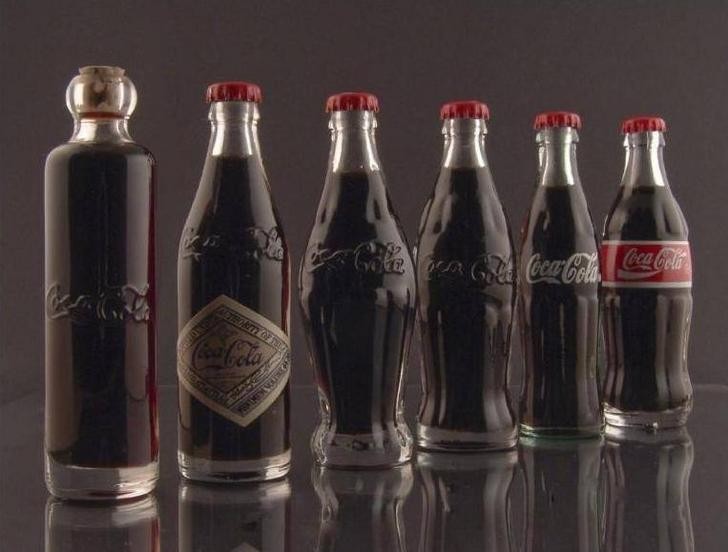 2. One of the oldest aerial photos taken of the city of Boston in 1960.
3. A cleaner sweeps the floor of the New York Stock Exchange immediately after the Wall Street crash (1929)
4. A crowd meets in Times Square in 1945 to celebrate WWII Nazi Germany's surrender.
5. Otto Frank, the father of Anna Frank, returns to visit the house where he hid with his family. He was the only survivor.
6. The last photograph portraying Nikola Tesla only six days before his death, in 1943
7. The supply of objects and accessories that the Finnish government guaranteed and provided to new mothers with few economic resources in 1939.
8. US President Lyndon B. Johnson listens to the famous "anguish tape" dated July 31, 1968.
9. Iranian women in the streets during a mass protest against being obligated to wear the hijab (veil) in public in 1979.
10. French engineers meet their English colleagues under the Channel Tunnel during excavations.
11. One of the many boxes full of gold wedding rings belonging to people deported to German concentration camps.
12. The interior of an airplane as it appeared in 1930.
13. The city of New York covered with toxic and polluting fumes before the United States Environmental Protection Agency was created in 1970.
14. A surreal field of wheat in the heart of New York City.
15. Photos of Hiroshima before and after the atomic bomb was dropped on August 6, 1945.