11 disrespectful people who parked their cars badly and got what they deserved
How many times have you found yourself looking for a place to park in a town or a rest area and you have railed against the seemingly omnipresent rude driver who has occupied two places with his/her vehicle?
Well, when faced with this same situation, there are those who decide not to remain passive and to give the owner of the vehicle a lesson that they will not forget.
In the following images we see, 11 motorists who parked as they pleased, completely forgetting to show any respect for others ... and who have in return received their just deserts!
11. This person parked badly and so someone gave him/her a prize with a lot of party favors!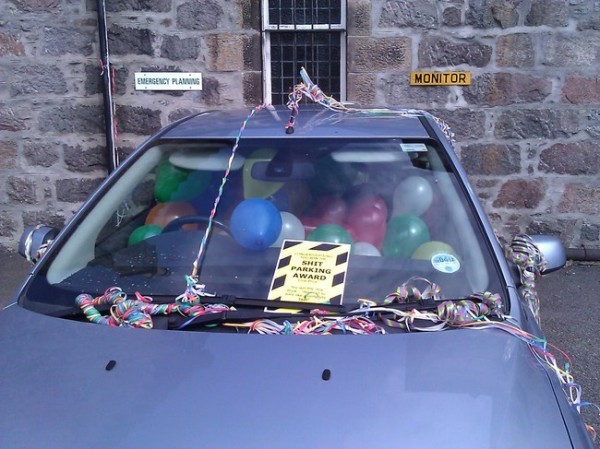 10. Teamwork to teach driver's education
9. If you park in front of a fire hydrant ...
8. Here someone has worked hard to clarify the concept.
7. A subtle and delicate revenge.
6. A classic! Now someone will have to enter their car from the trunk!
5. I would take away their driver's license for much less ...
4. An elegant but clear message
3. The garbage dumpster speaks loud and clear ...
2. There is always someone more stubborn than you!
1. It will take a while to get out!