24 People Who Have Accepted With Irony All The "risks" Of Being A Parent!
An epic header!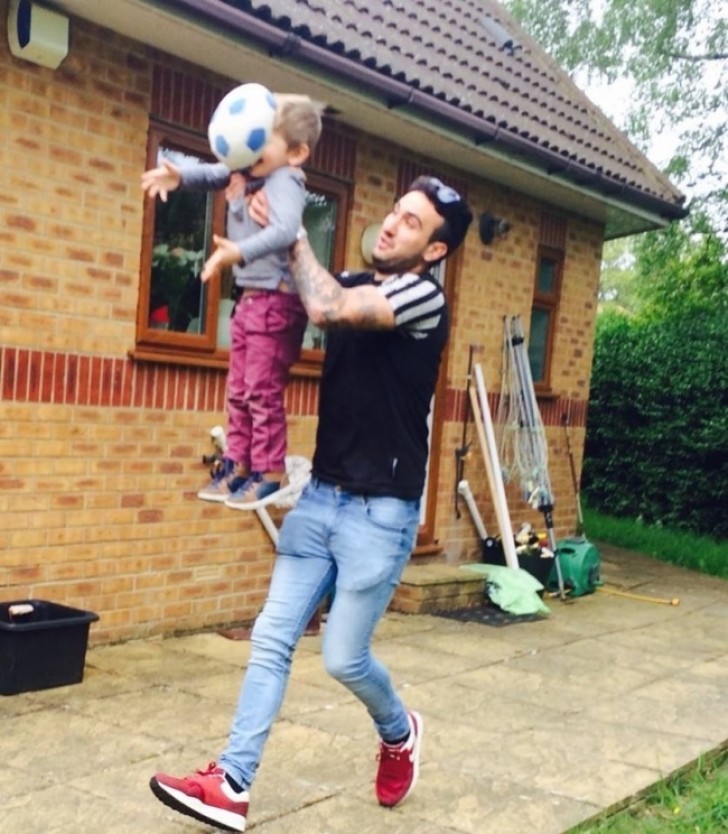 Mum drank a little more than usual ... and lined up all the potatoes in order of size!
"He wanted to go to the party dressed as an ear, so we helped him do it!"
The willpower needed to carry a little daughter and a Mono Skate ... Every time!
When you have very little time, you have to make do with what is within reach.
A gift for a child who still wants to indulge in old passions!
When dad is an engineer ...
Fantasies from a parent with a sweet tooth.
"The gift my daughter gave me is not exactly what I expected ... a pink fluffy iPhone case!"
Never try to change your child's diaper in a restaurant bathroom ... especially if they are hyperactive!
"Oops! Sorry, dear!"
What quick reflexes! Wow!
"Yes, and she was wearing her best outfit!"
"Maybe Dad did not want to go and buy some real balloons ..."
"I think my father does not like my new tattoo."
This is what happened when I took my young daughter out for dinner ...
"Yes, I really completely forgot! Do you think anyone will notice?".
"Now be good and stay here with dad!"
The eccentric trips of two retired parents ...
"Did you take the little girl to the zoo?"
It still works, though!
"I had not noticed the "impelling need" of Santa Claus ..."
When you are distracted, no matter how long, here is what happens --- behind you!
"He was the one who asked me if he could take a dip!"
Related Stories