18 people who woke up to find themselves in hilarious situations!
The nice awakenings that my husband submits to me.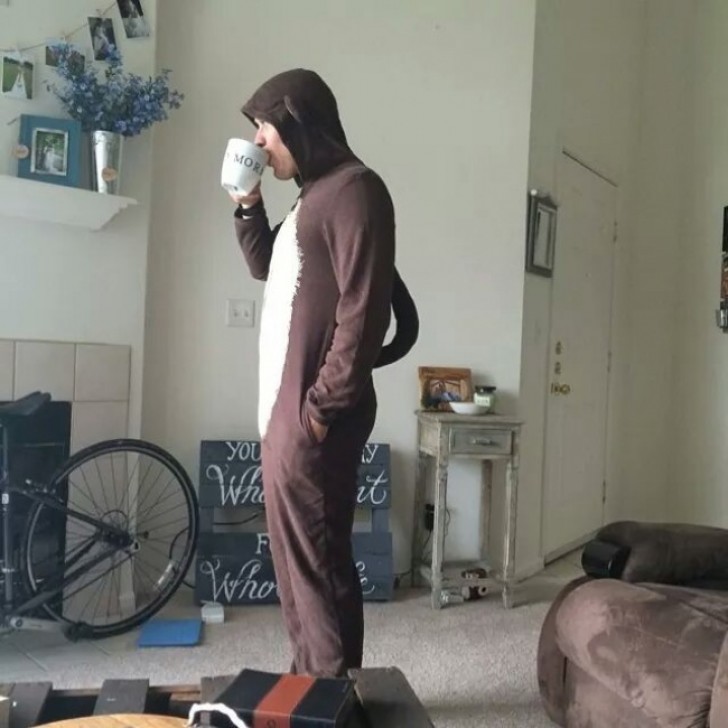 My dog knows that it is forbidden for him to climb up onto my bed ... But he just cannot stay completely away from me ... what a sweetheart!
I was awakened and in the street, there was total chaos! ... Only after looking out my window, did I realize that it was because there was a famous rock band the Aerosmith doing an impromptu concert in the street under my window!
Good morning, human. Don't you think you have rested long enough?!
I don't know if I have the courage to leave the house today.
My roommate always knows how to surprise me.
If you ever go to Jamaica, be careful of who or rather ... what knocks on your door!
When you install a baby monitor to be able to always check on your baby and he thanks you by almost giving you a heart attack!
Here the threatening feline looks are double!
Yeah ... yesterday evening I definitely drank too much.
Do not ask me for explanations, I'm still waiting for one myself!
When you have a limb in a cast there is always someone who takes advantage of it to make it a work of art while you helplessly complain!
With those eyes, this dog sure knows how to soften up its owner ...
Tired, sleepy, and a bit tipsy --- Next time, I will remember not to try to decorate a pumpkin when I'm in this condition!
Everything would be normal ... If only the cat were ours!
Good morning, my son! I see you've woken up with good intentions!
For a moment I was a bit confused and disoriented ...
You wake up and find this in front of your bedroom door ...