14 acts of vandalism in public toilets that you cannot help but find funny!
100% guaranteed privacy!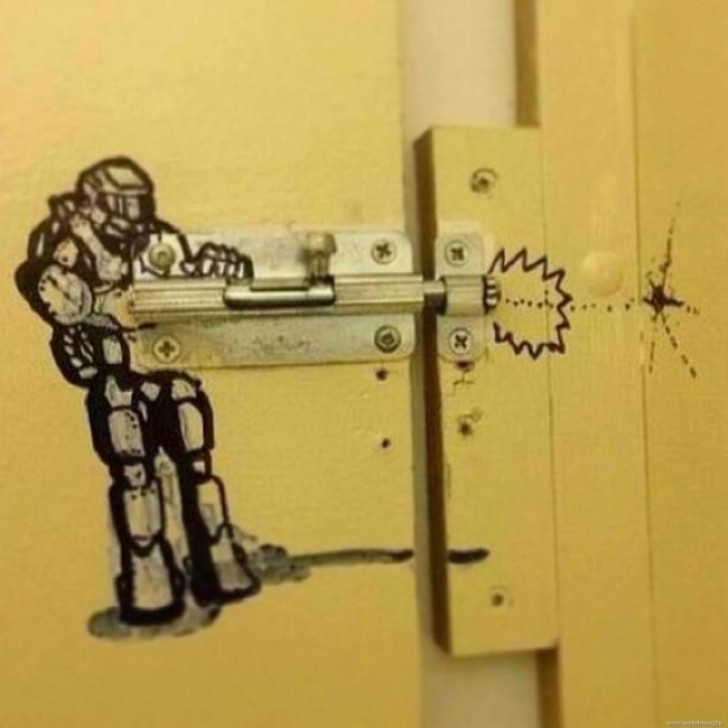 Turning a faucet on has never been so scary!
This bath elephant will hold your coat for you.
Why is my face like this?
The power of imagination ...
T-1000 is always on the hunt for John Connor!
"It is not me! It was him!"
When an image leaves you perplexed ...
A round of applause for the jellyfish!
This bathroom is protected by a ninja!
"I'm losing an eye!"
This is Sparta!
"Come at me, Bro!"
In this bathroom, there are those who cook!