Find the letter "I" amongst all the numbers in the image and solve this brain-teaser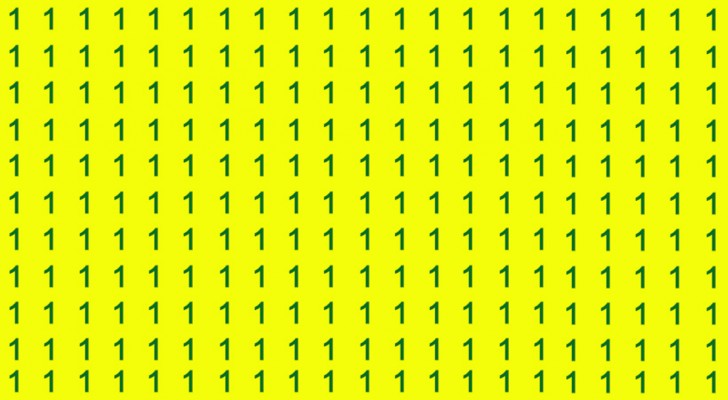 Advertisement
Taking on brain-teasers is one way to entertain ourselves and keep our minds sharp. And trying out different types of puzzles, quizzes and tests like this is even more beneficial.
Are you ready for a quick observation challenge? You only 10 seconds to solve this brain-teaser, so get yourself ready and keep reading:
Advertisement
Observation test: find the hidden letter amongst all the numbers in just 10 seconds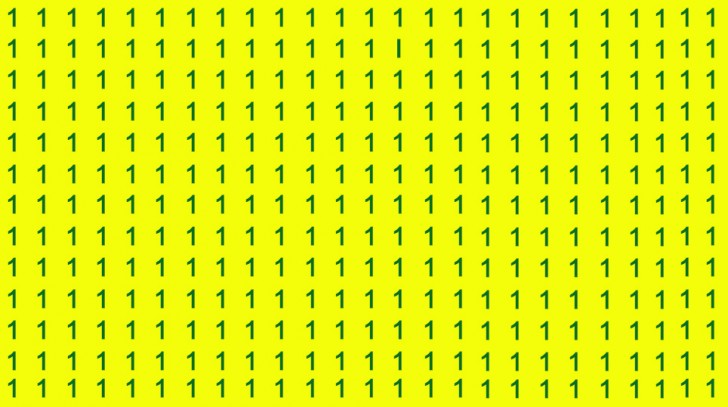 Finding the "odd man out"-type challenges like this is one way for us to have fun and keep our minds nimble. These quick and simple puzzles do just that - but be careful not to underestimate them. At first glance they might seem very easy to solve, but time is your enemy.
In the case of this visual quiz, you only have 10 seconds and you will need your full concentration to succeed. The challenge is to find the one letter which is "hidden" in the sea of 1s. And if you can't find it, we provide the solution below.
Advertisement
The solution...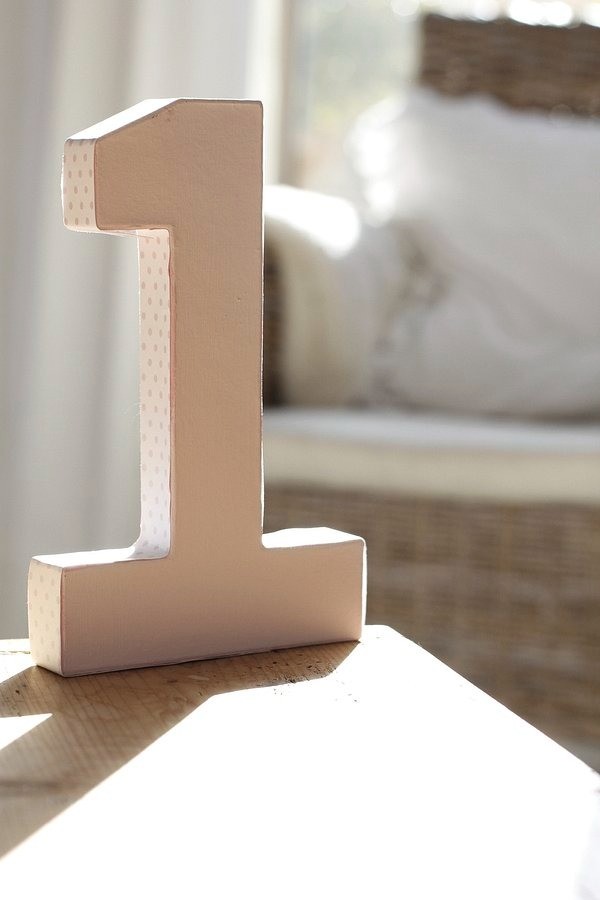 So, how did you do? Did you find the letter "l" in the allotted time?
If you did, congratulations! If not, the letter is in row 2, column 14. Not easy to spot as it looks very similar to the 1s.
Did you enjoy this challenge? If the answer is yes, we'll see you at the next brain-teaser!
Advertisement