Find the number 1102 in just 10 seconds and solve the observation test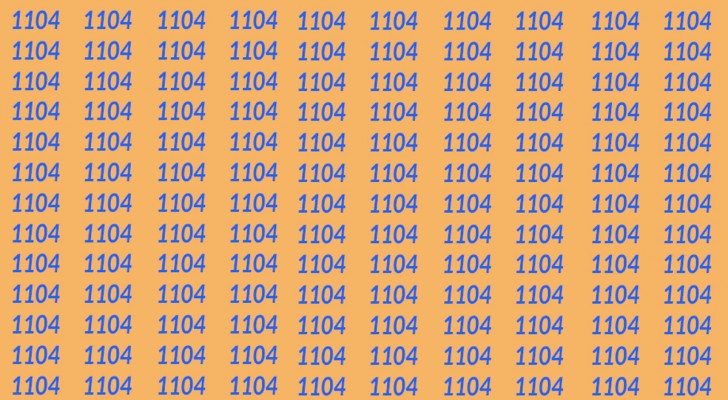 Advertisement
The mental abilities of each of us are very different. There are many factors that influence these abilities and training definitely helps. Practicing doing brain-teasers, for example, is one way to no only entertain ourselves, but also to keep our minds sharp.
Visual/observation puzzles particularly good for this and can vary depending in degrees of complexity. Do you like challenges like these? Well, for this brain-teaser, you need to find the number 1102 that is hiding amongst all the others. And you only have 10 seconds to do so!
Advertisement
Observation test: find the number 1102 in just 10 seconds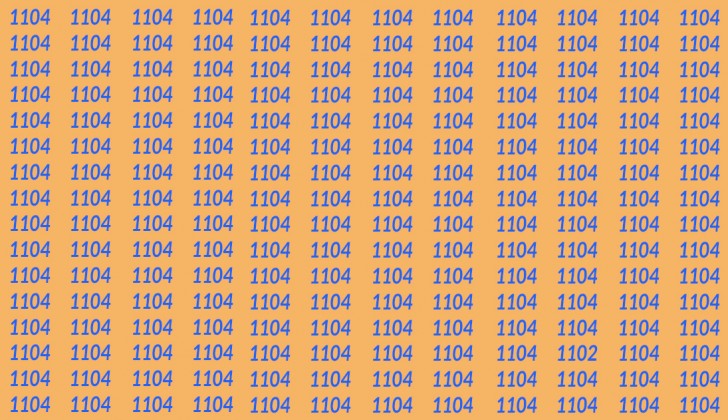 Solving puzzles like this is a great way to pass your free time in a fun and beneficial way.
But how are you doing in this test? Have you managed to find the lurking 1102 yet?
Don't give up immediately: focus and concentrate and you will succeed.
Advertisement
We are about to reveal the answer...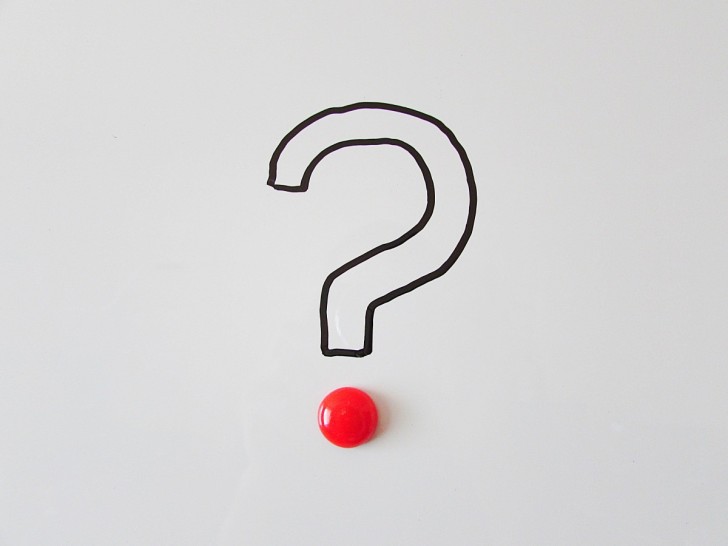 Times up and here is the answer. 1102 is in the tenth column, row number fourteen. Now can you see it?
How did you do with this observation challenge?
Advertisement