23 hospital decorations that show that a hospital staff can be very creative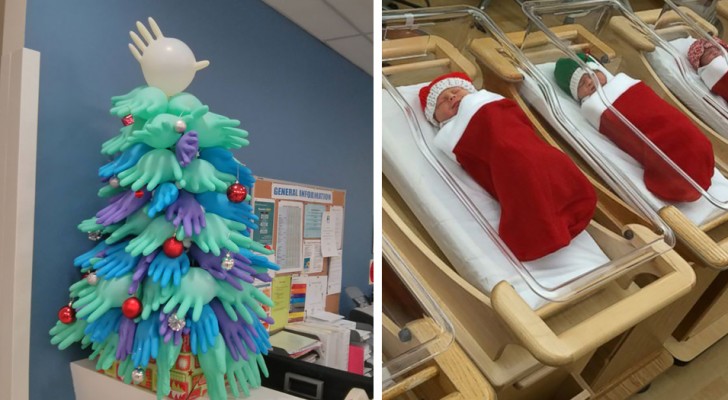 Advertisement
Before the Christmas holidays, our mind is busy thinking about a myriad of things to do! Decorations, gifts, the menu for lunches and dinners, and sending out holiday greetings.
In short, we have to think about everything, but it is not too often that our thoughts go out to those who will not spend a Christmas like all their previous ones! Especially those who are sick and are forced to spend their holidays in the hospital.
Fortunately, the hospital staff thinks about the patients! Consequently, also in a hospital, in a very special way, the Christmas spirit is felt! Just take look at these Christmas holiday decorations, made with materials commonly used in a hospital.
Advertisement
A Christmas wreath made of scissors and IV drips!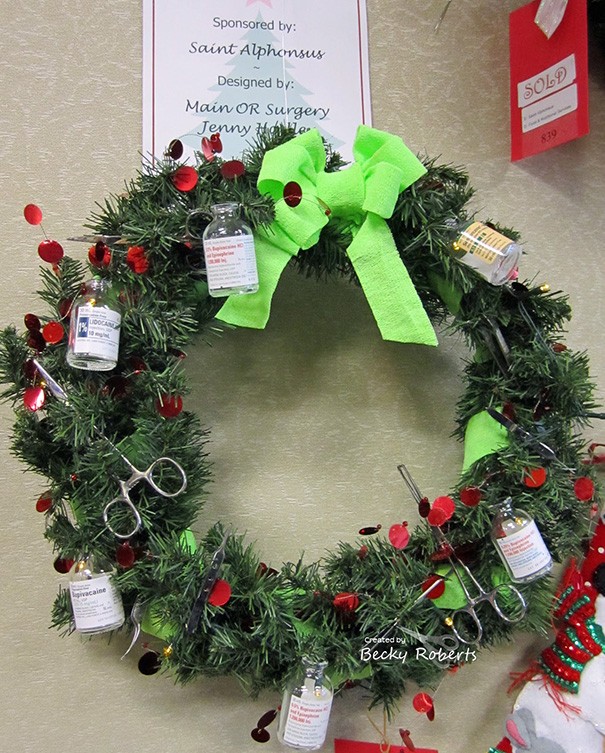 Advertisement
Transfusion bags in the shape of Christmas stockings.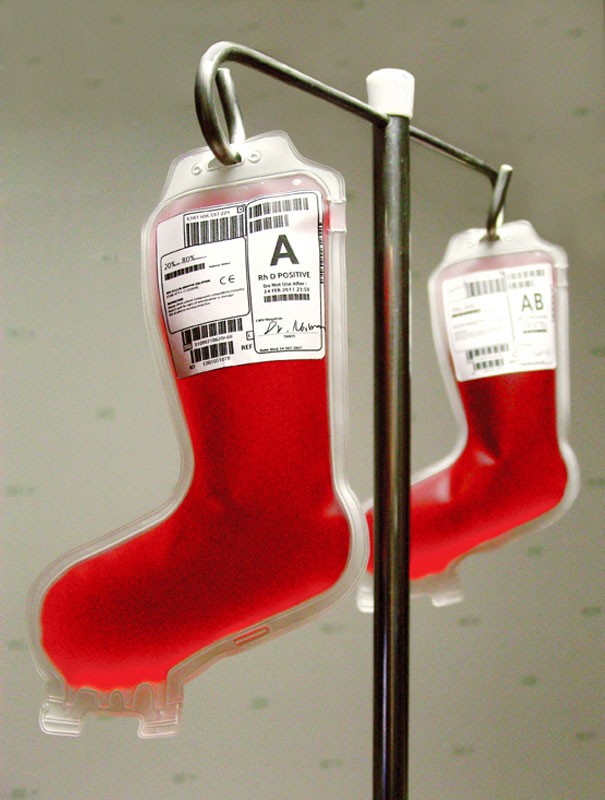 The name of this Christmas skeleton? Mal Nutrition!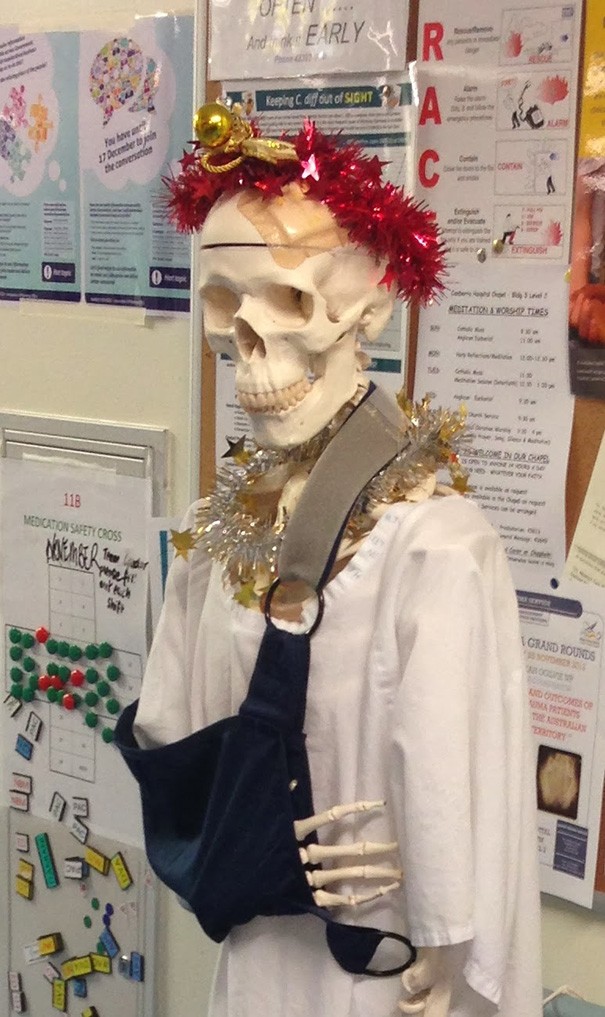 A Christmas tree made of medical gloves.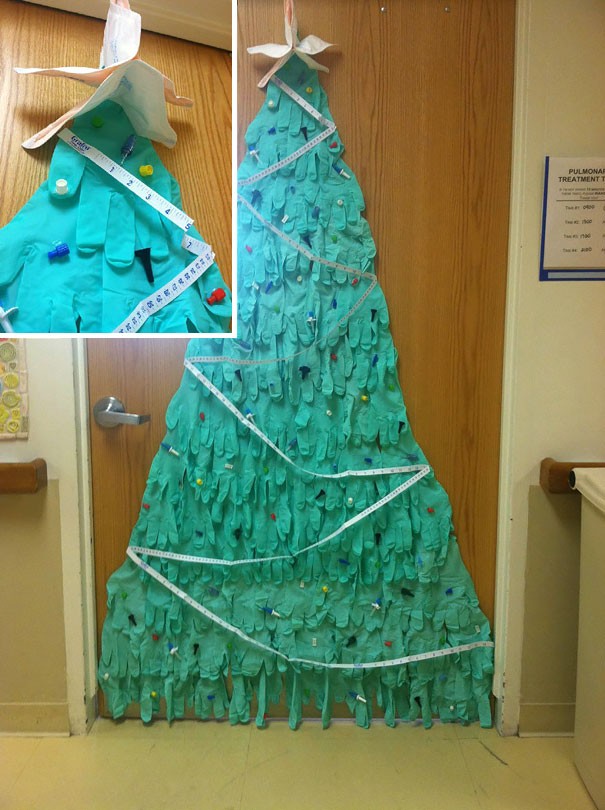 Children born during the holidays are placed in Christmas stockings.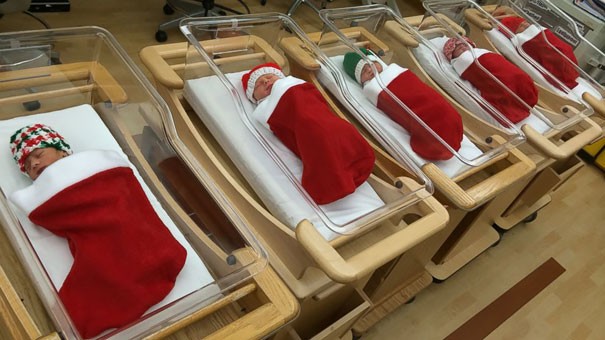 Advertisement
Another beautiful tree made of disposable medical gloves.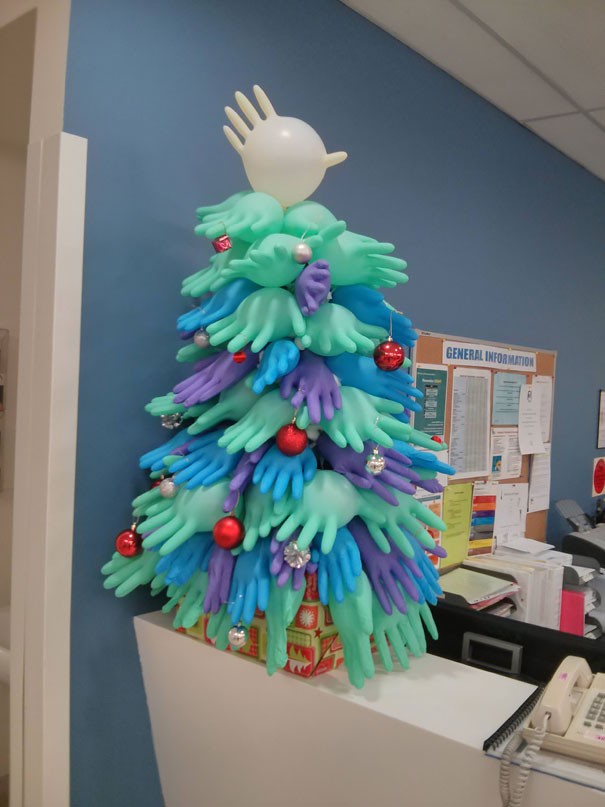 This hospital knows how to light up the hospital and create a Christmas atmosphere!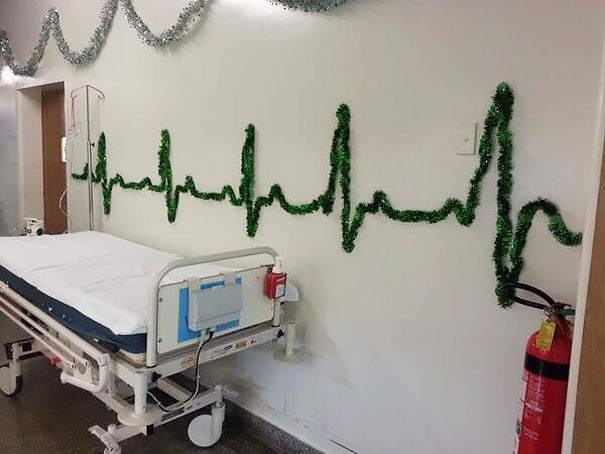 Advertisement
Empty medicine bottles filled with Christmas lights.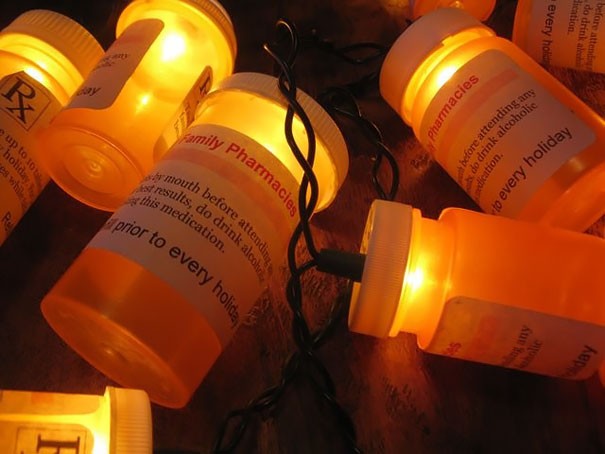 A Christmas wreath created with plastic urine sample containers.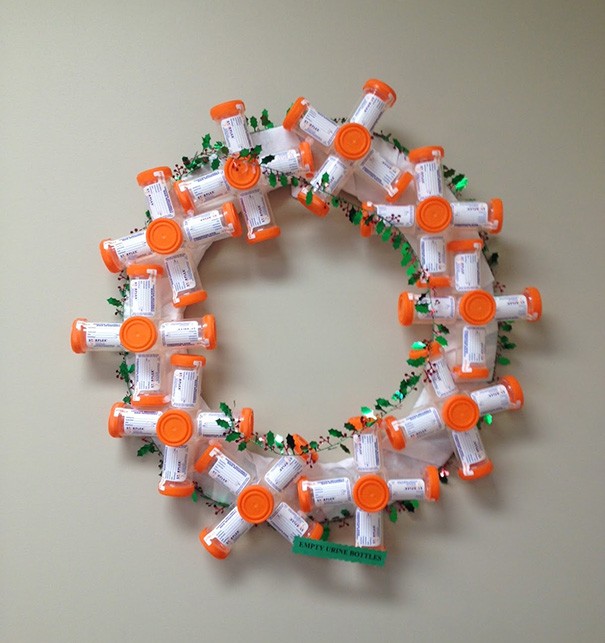 Advertisement
A dentist's Christmas tree! Did you notice what the star is made of?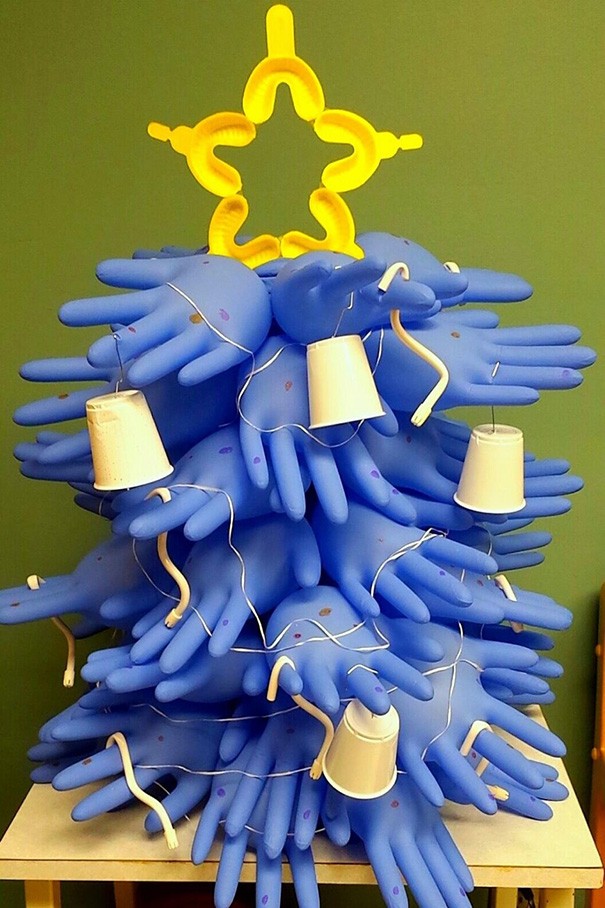 Best wishes for a peaceful and safe holiday!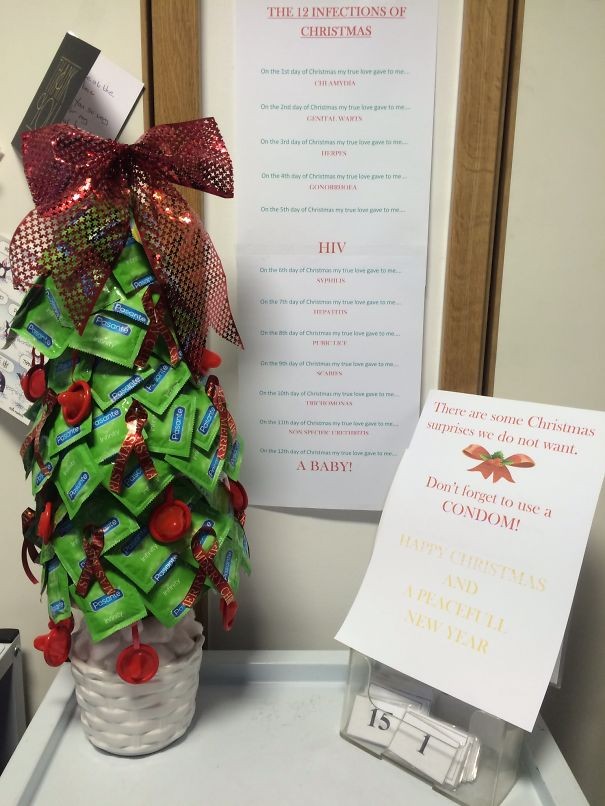 Advertisement
The symbol for DNA turned into Christmas decoration!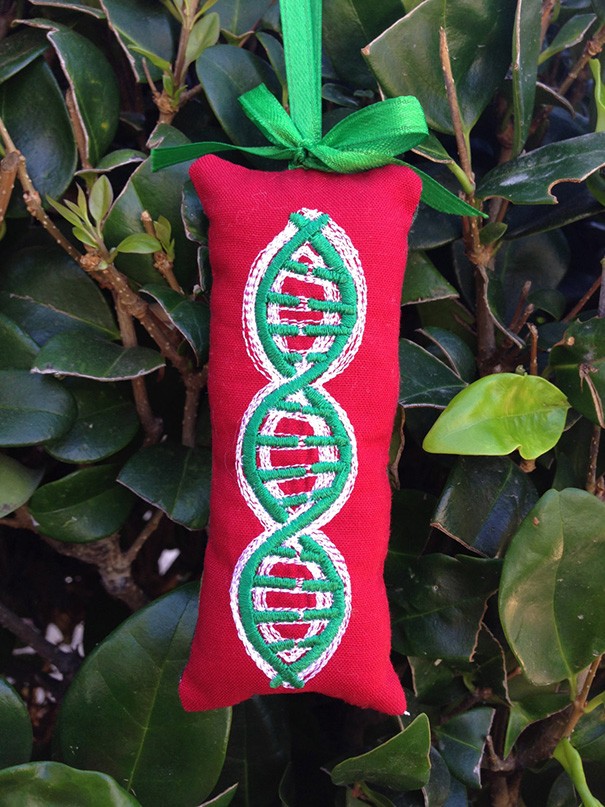 A Christmas decoration on a door in a hospital.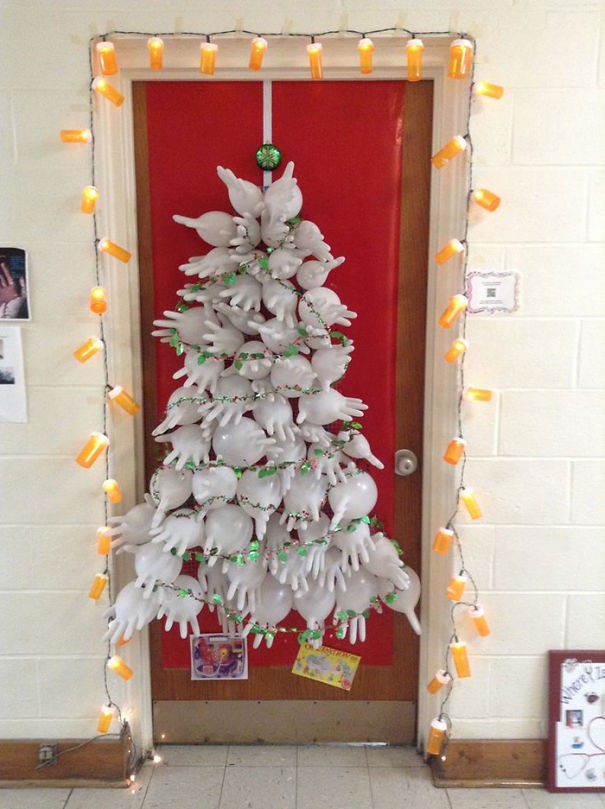 Advertisement
A holiday wreath created with male urinals.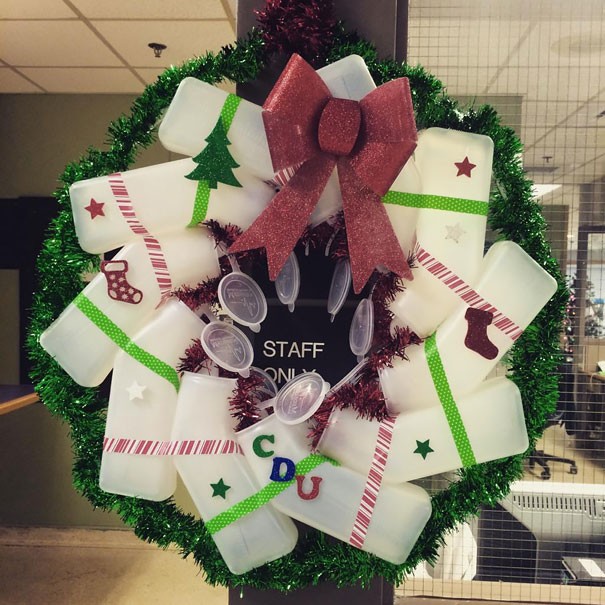 A mannequin used for first-aid training has been transformed into a Christmas tree.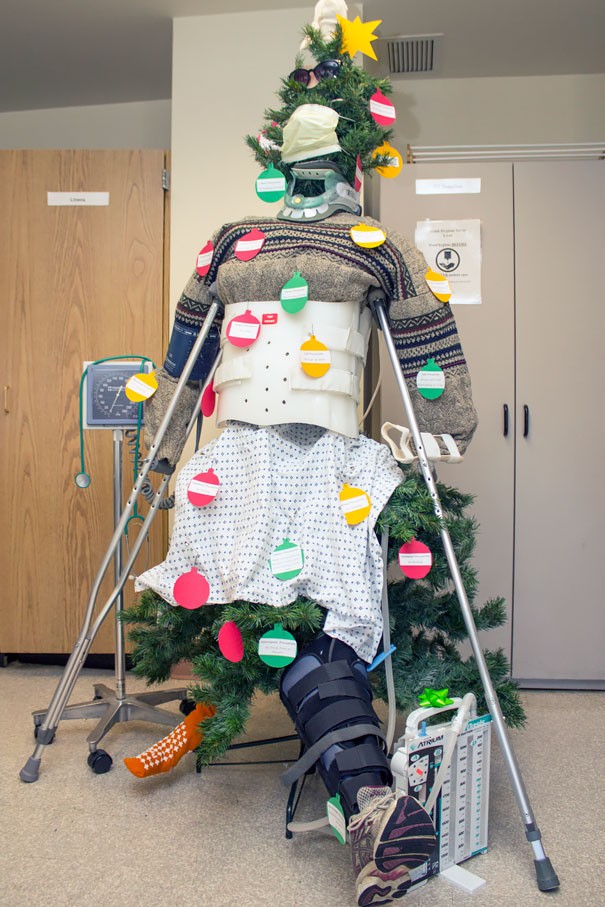 Advertisement
Here we have a hospital-style Rudolph the Red-Nosed Reindeer!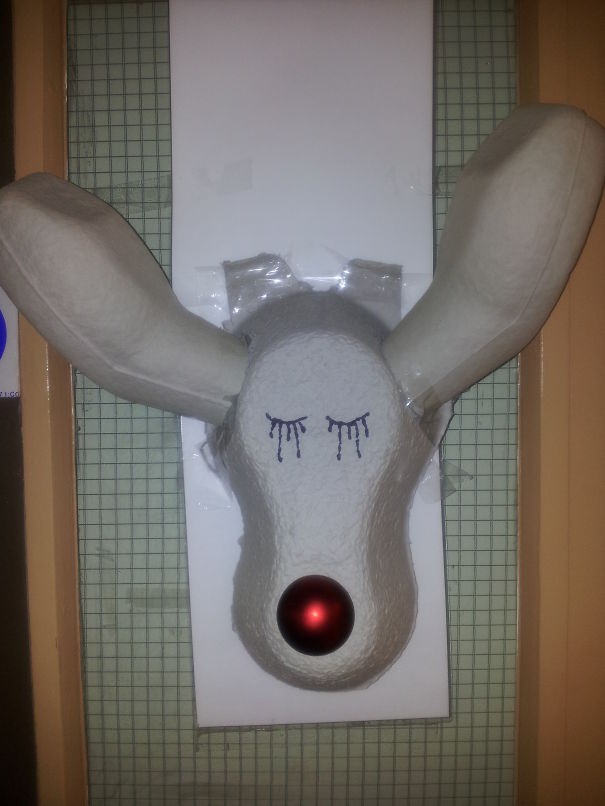 Here we see Christmas balls made from test tubes!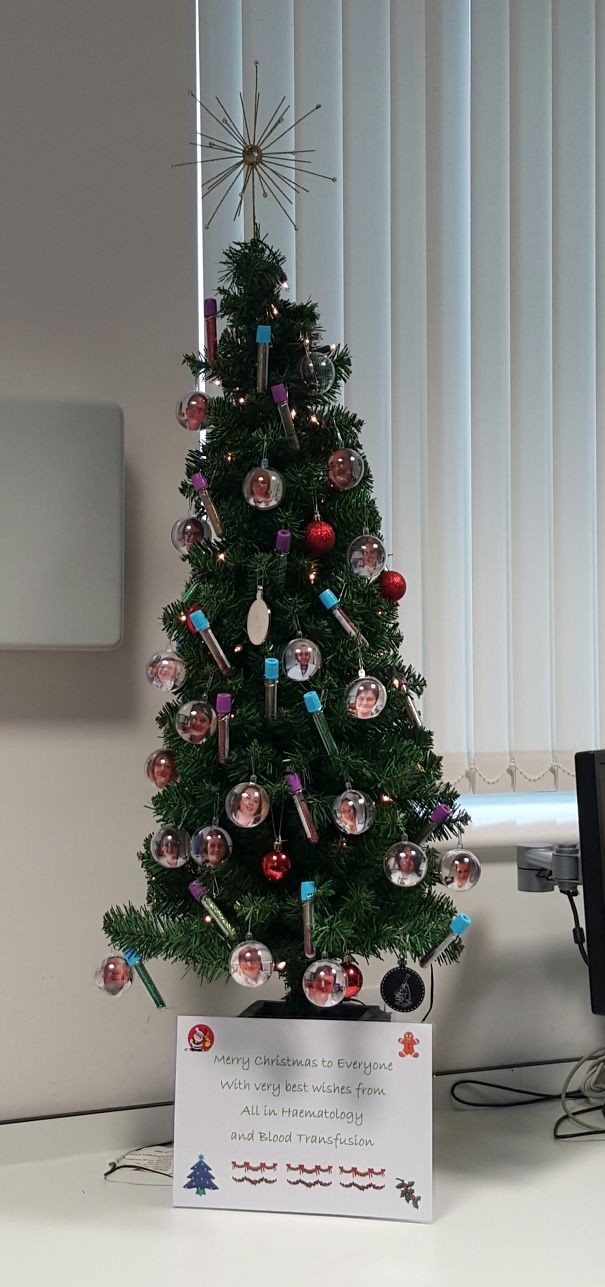 A Santa Claus greets hospital staff and visitors at the entrance to a ward.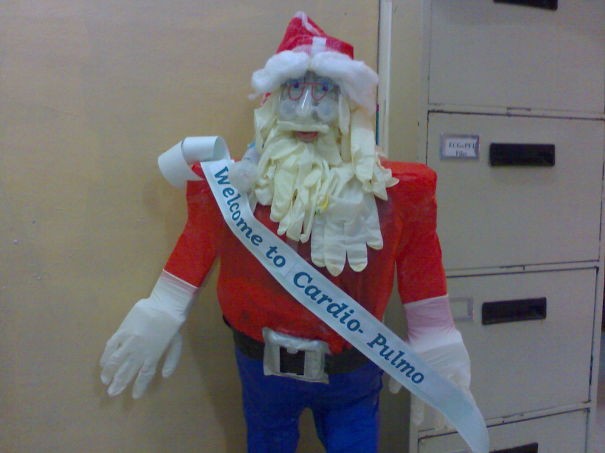 The nurses wish everyone a Merry Christmas like this!
A Christmas tree decorated with medical gloves and syringes.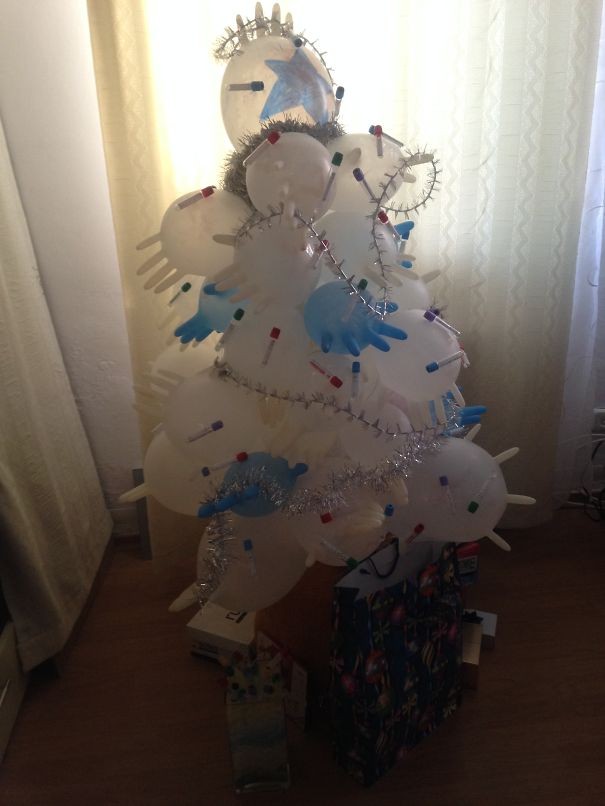 Christmas trees made with surgical gloves are the most popular!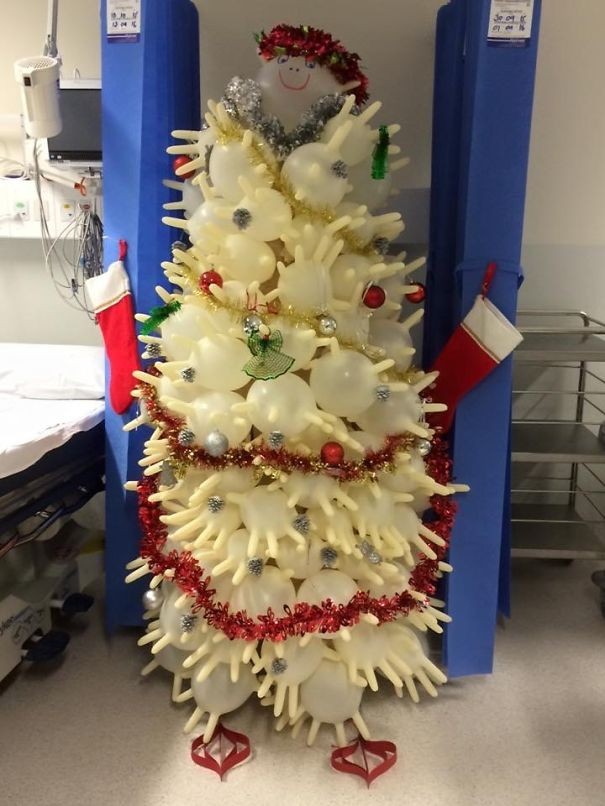 A Christmas wreath created by drugstore employees.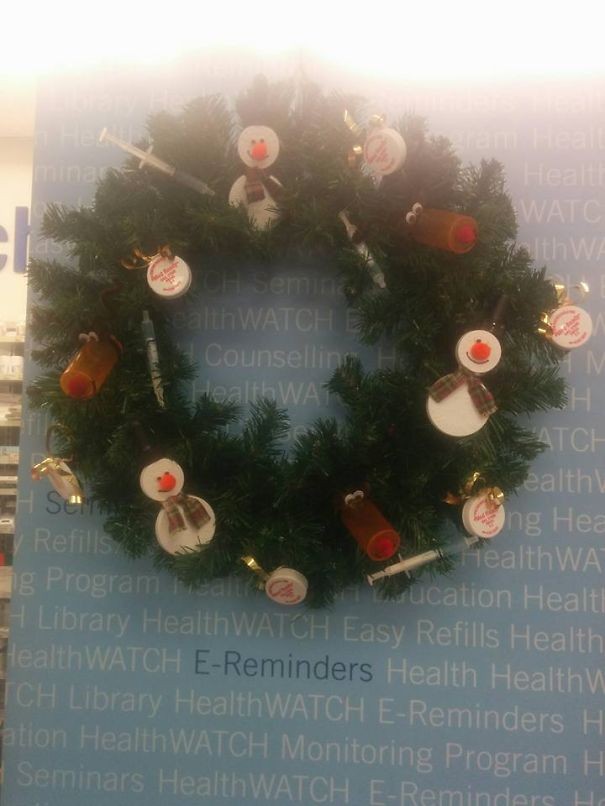 A colorfully decorated urinal.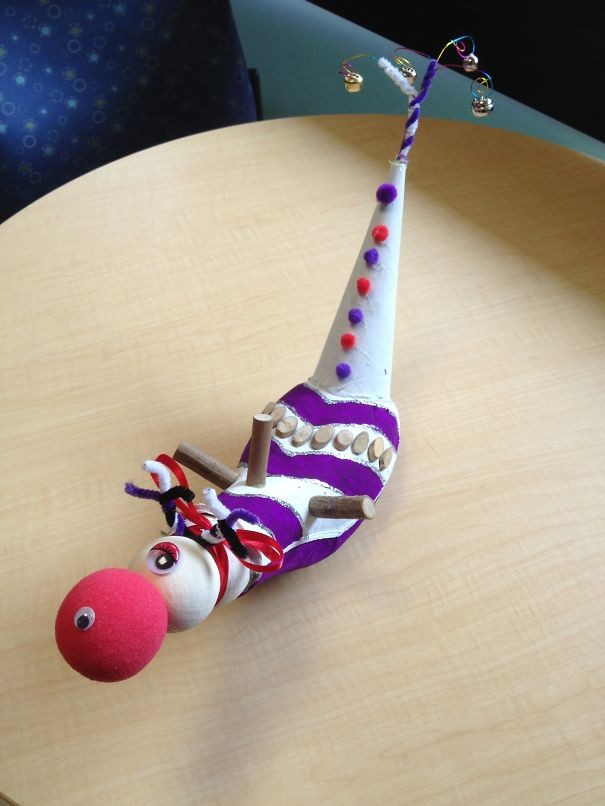 Advertisement