24 examples of how street art can give life to the dull and lifeless corners of cities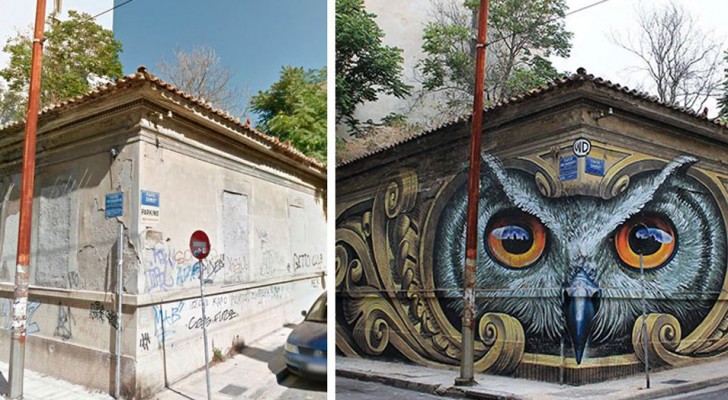 Advertisement
Although it is often viewed in an extremely negative way, so-called street art can, in fact, be considered a typically contemporary artistic expression.
As well as being a manifestation of an imagination indicative of the time in which we live, it contributes greatly to improving the aesthetics of some urban environments that are in degraded conditions.
As a matter of fact, this is so evident that even those who do not care for street art very much have to recognize and appreciate its regenerative power!
Advertisement
1. Athens (Greece) - "Knowledge Speaks - Wisdom Listens,"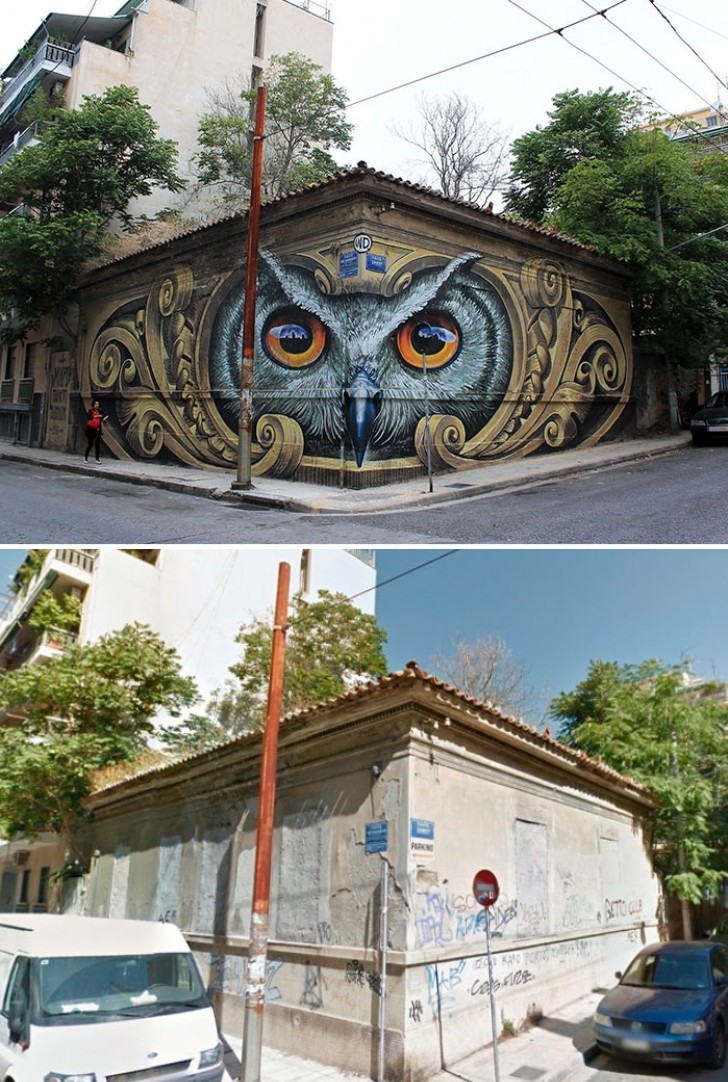 Advertisement
2. Valey (France) - "Renaissance"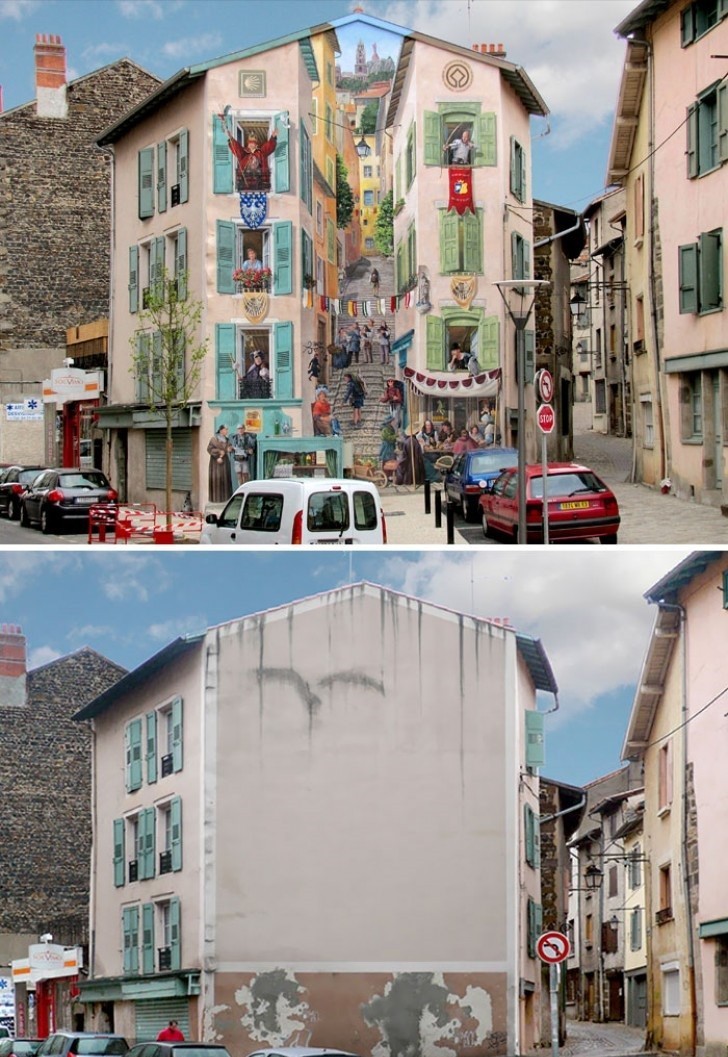 Patrick Commecy
3. Berlin (Germany) - Giant Starling Mural (a 13-floor sized bird)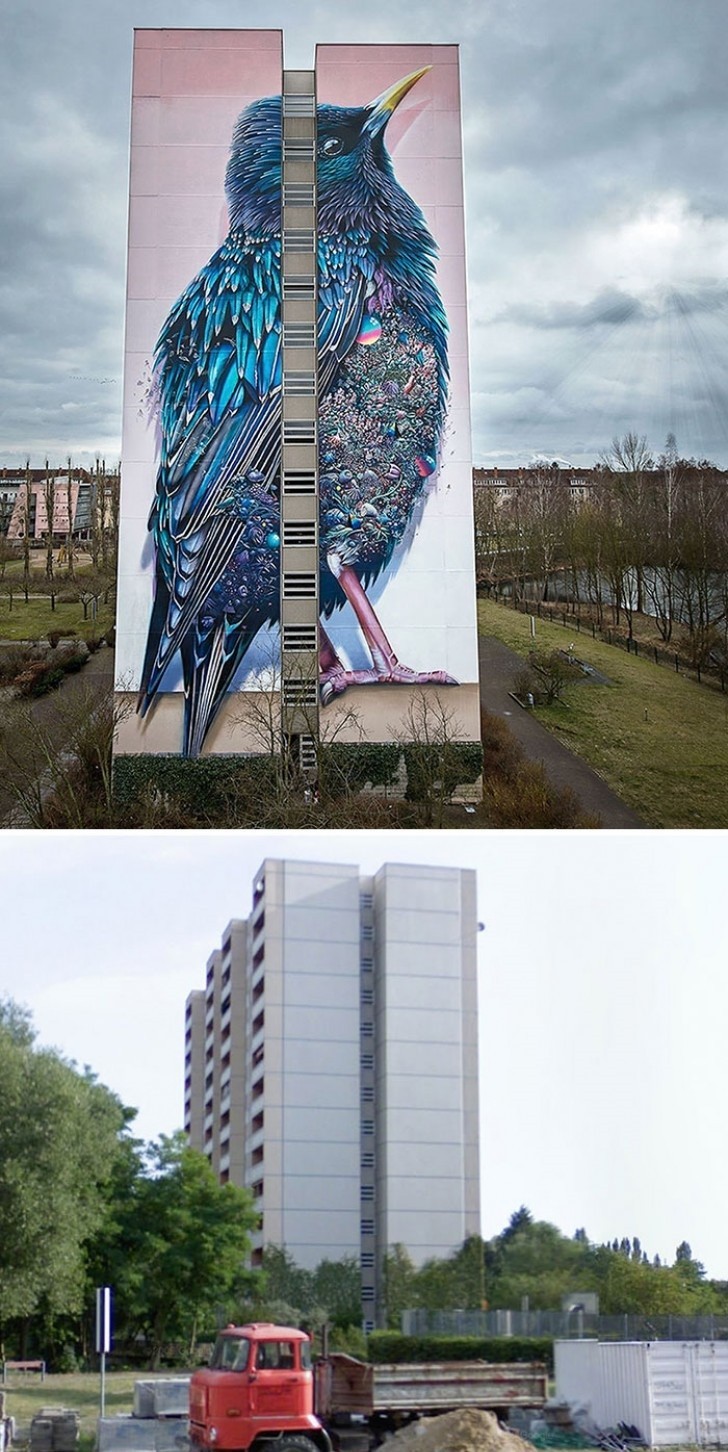 4. Palmitas (Mexico) - The painted city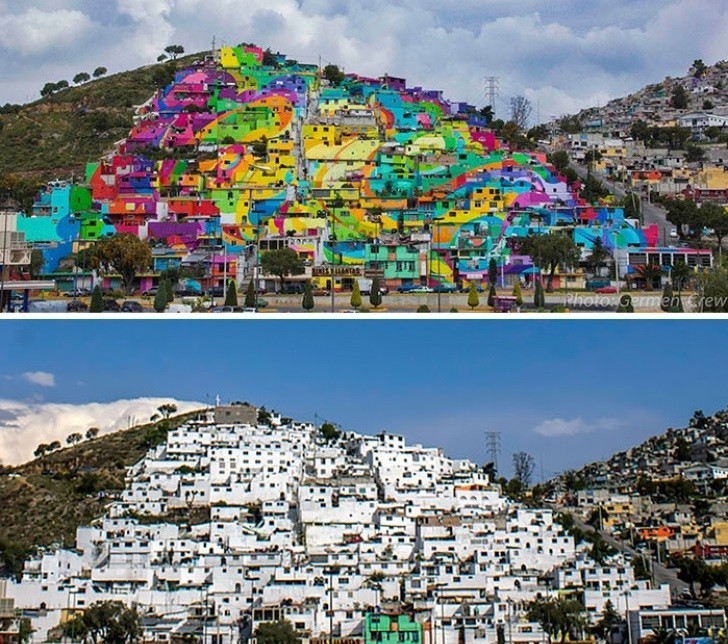 5. Glasgow (Scotland) - Photorealistic Mural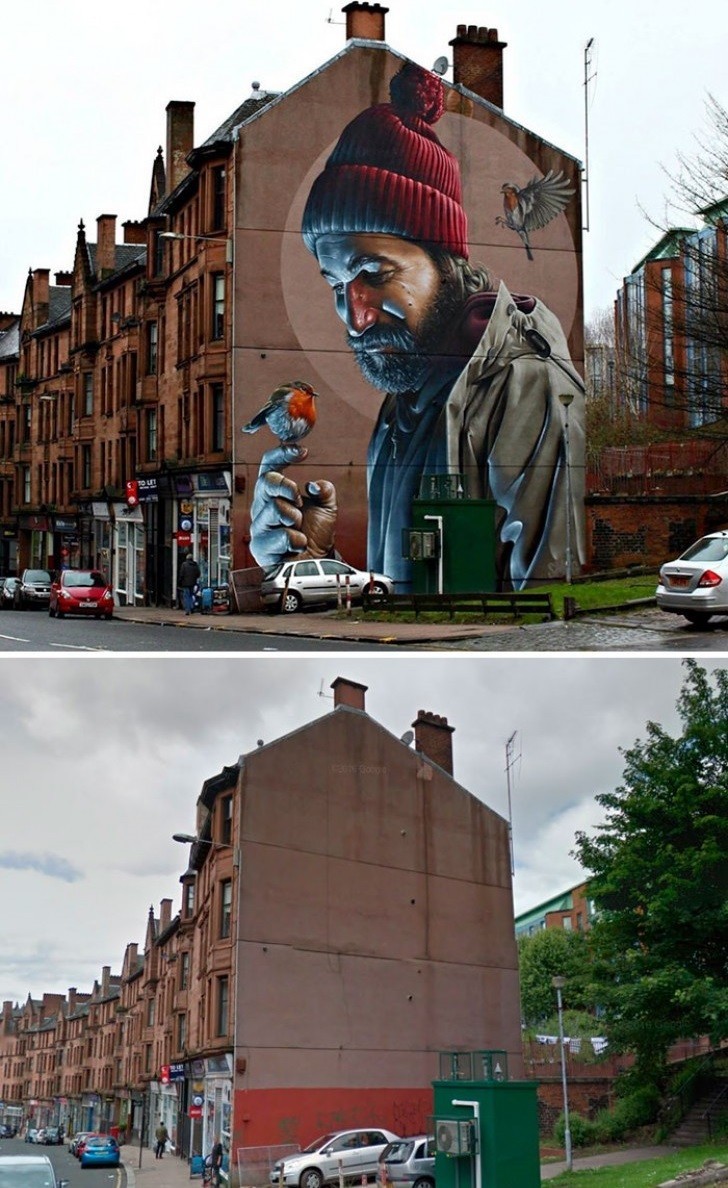 Advertisement
6. Bristol (UK) - Full Moon Hostel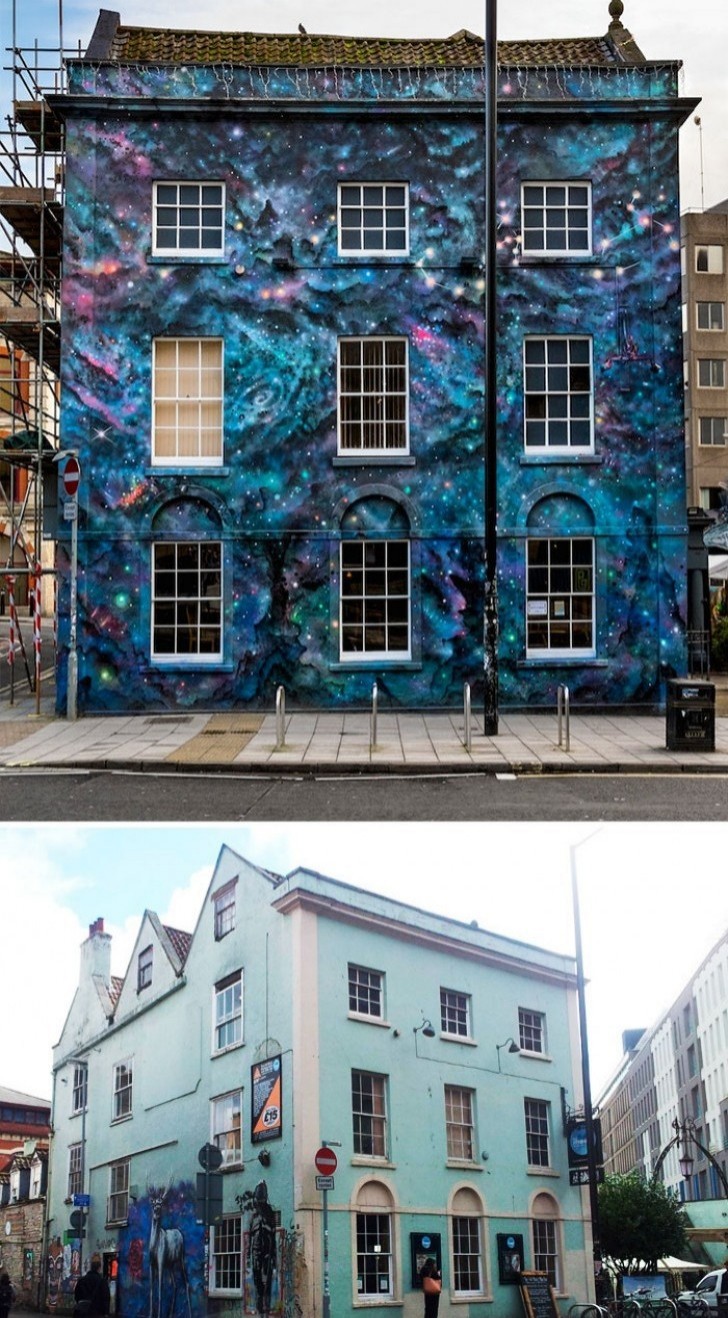 7. Mechelen (Belgium) - Diving Dog Mural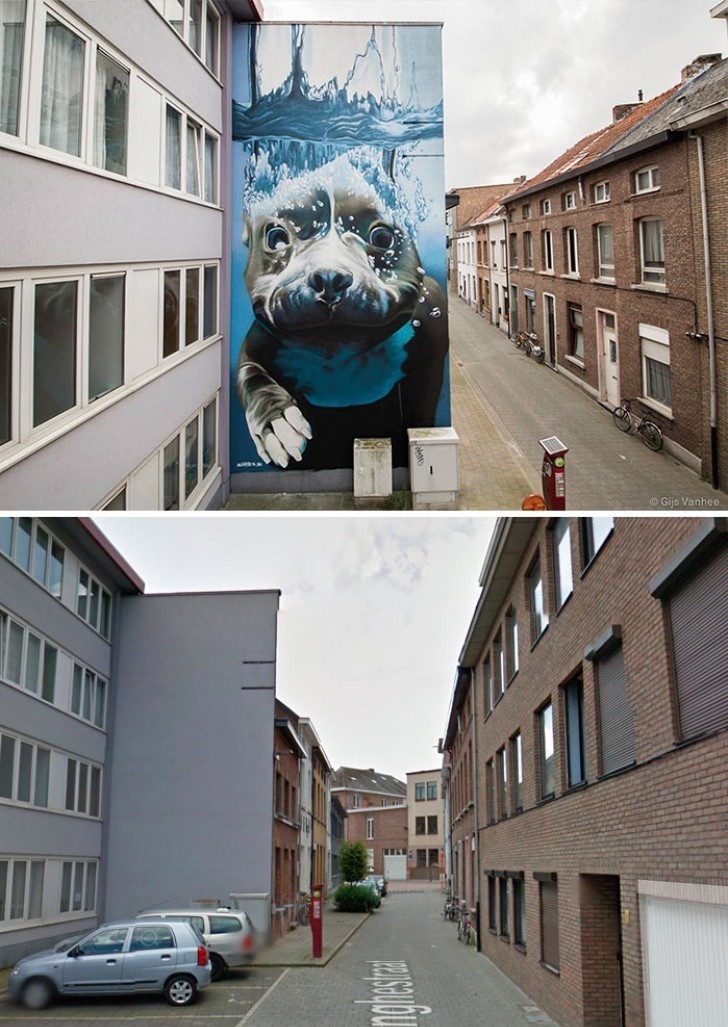 Advertisement
8. San Francisco (California) - "16th Avenue Tiled Steps"

9. Lisbon (Portugal) - Racoon Mural Made Of Trash And Found Objects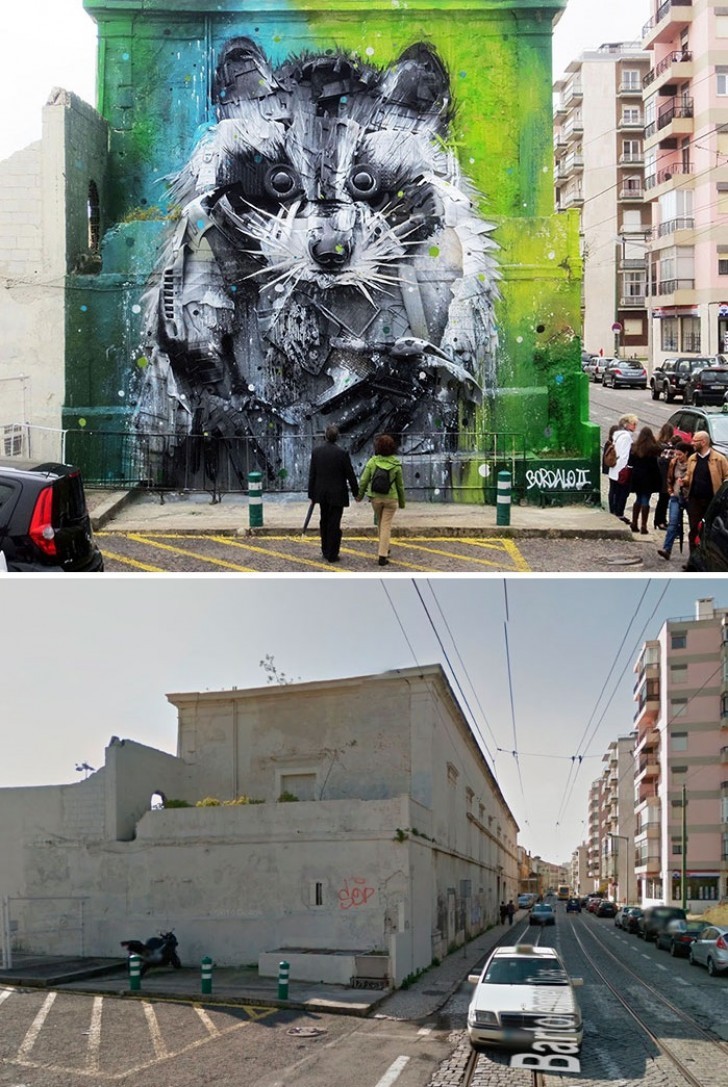 Advertisement
10. Montreal (Canada) -"Brick Kidz" by Street Artist Seth GlobePainter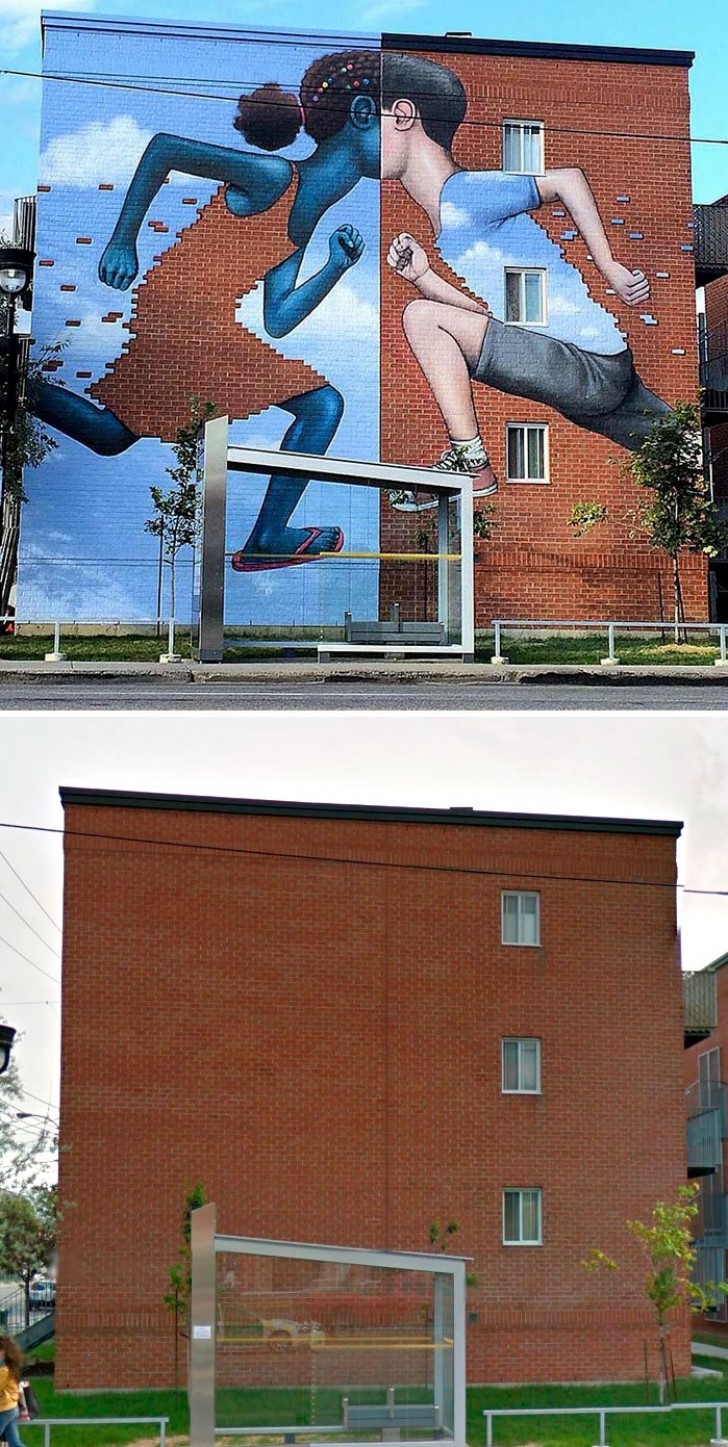 11. Barcelona (Spain) - "Ringo Starr"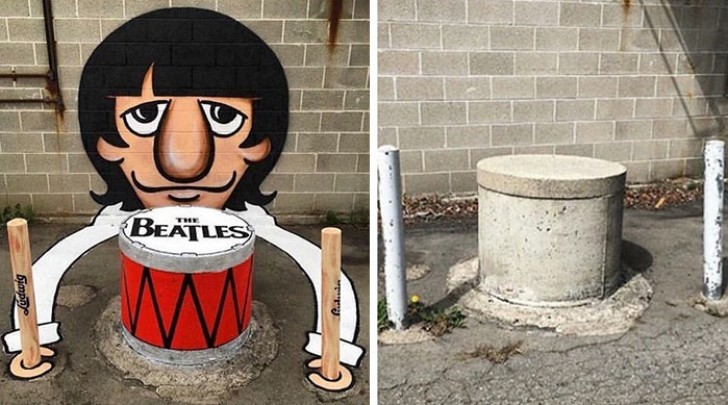 Advertisement
12. New York (USA) - "The Kiss"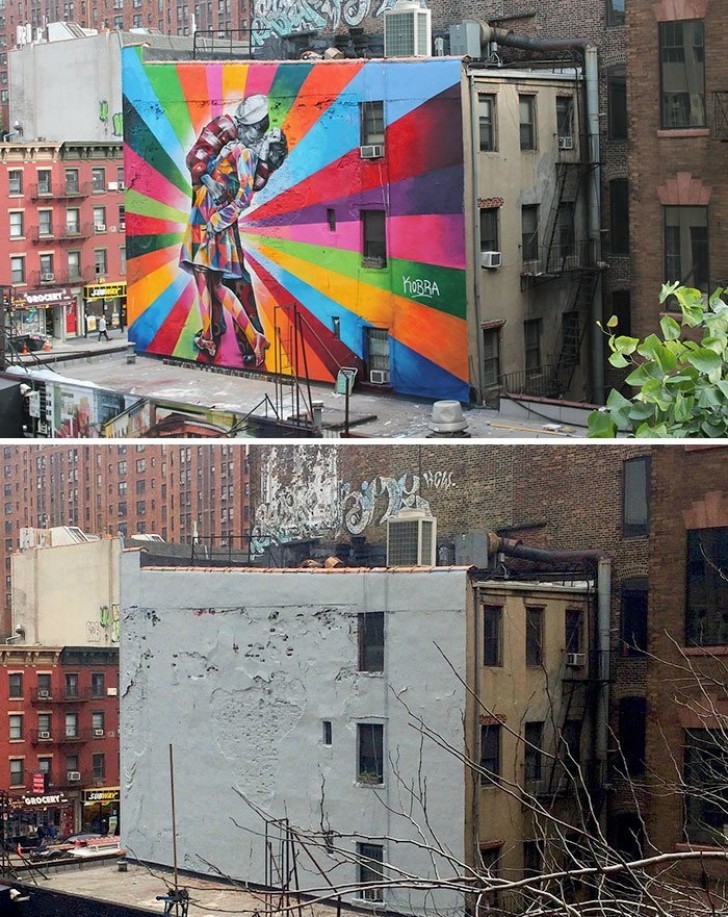 Flickr/Elvert Barnes (CC BY-SA 2.0)
13. Kaunas (Lithuania) - "Wise Grandpa"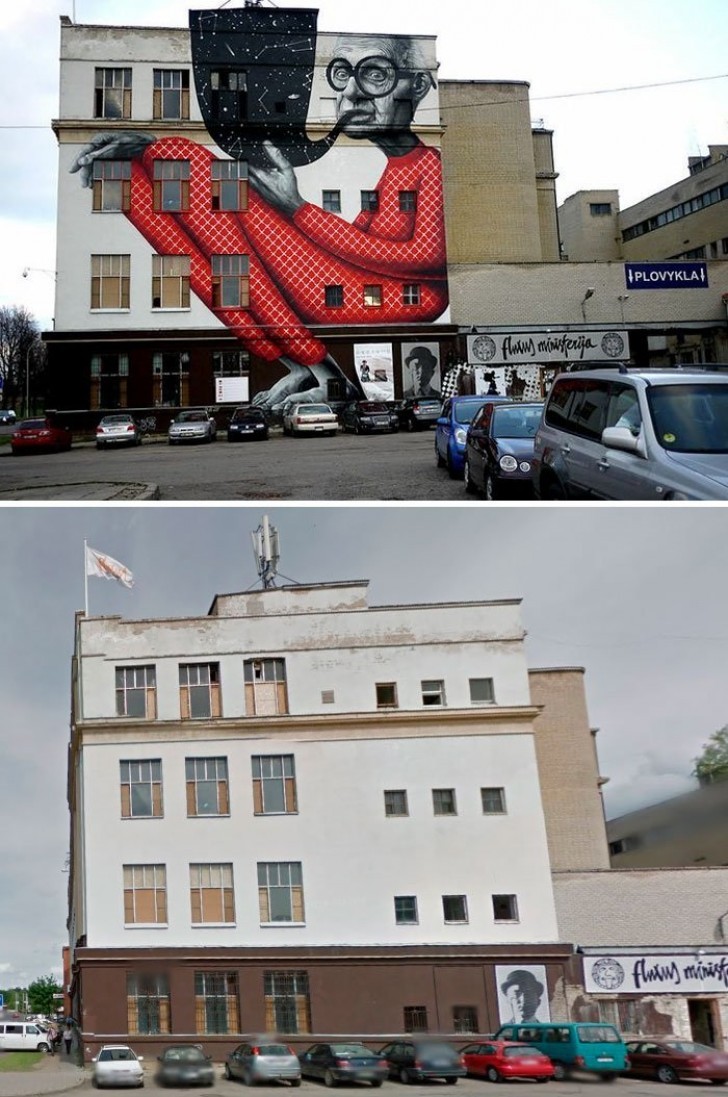 Advertisement
14. Budapest (Hungary) - Painted external facade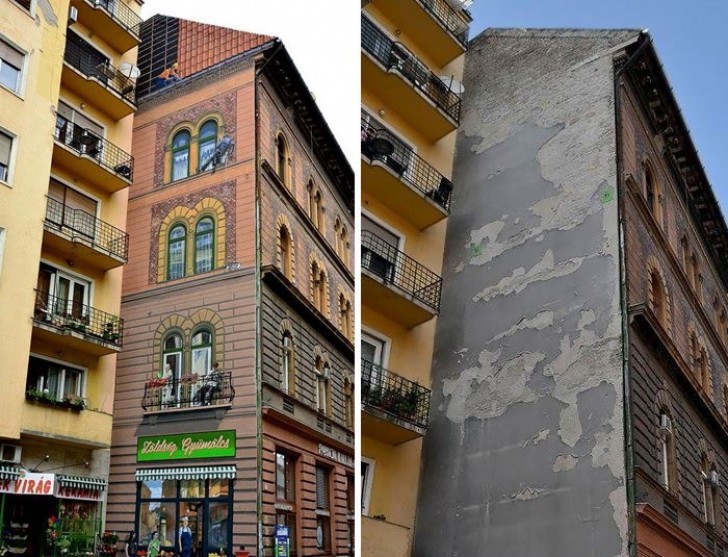 15. Paris (France) - "The girl in the umbrella"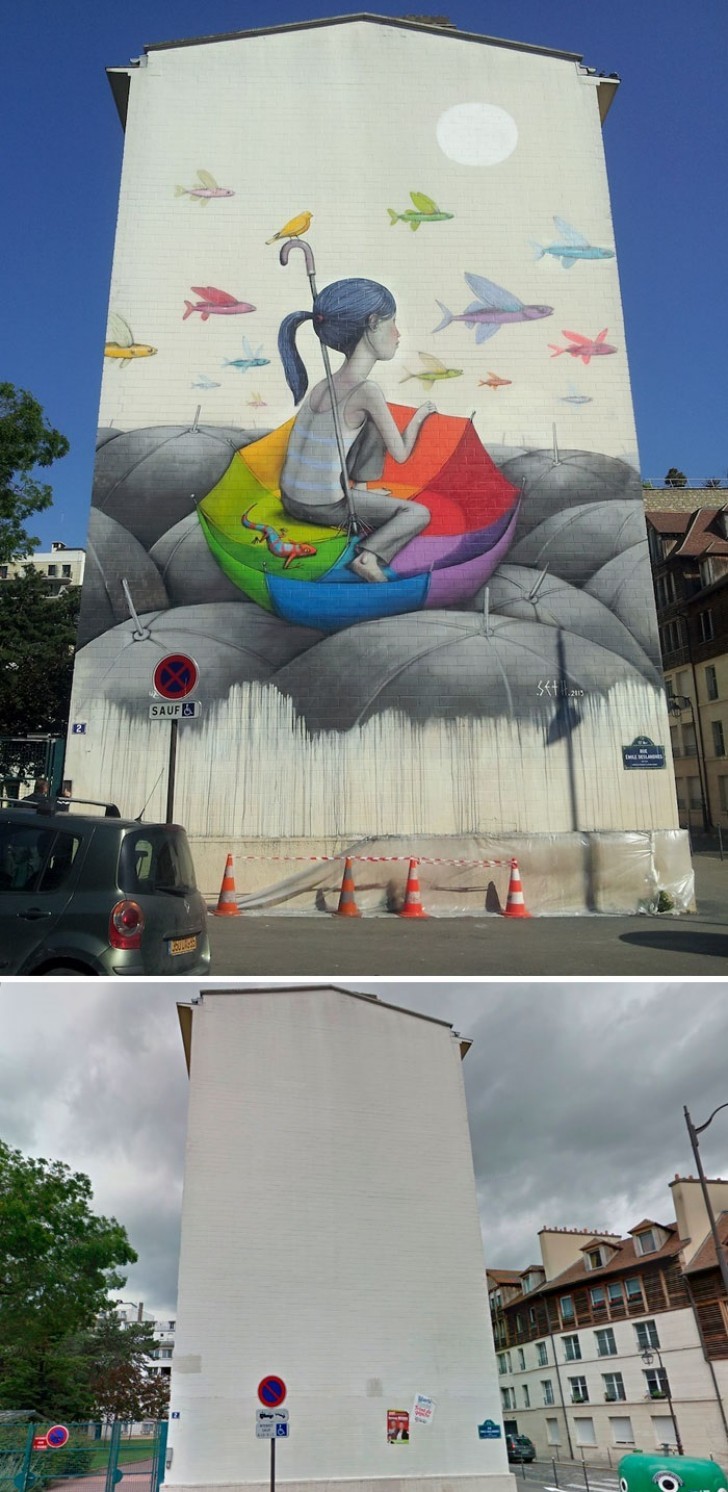 Advertisement
16. Malmo (Sweden) - "The Magic Book"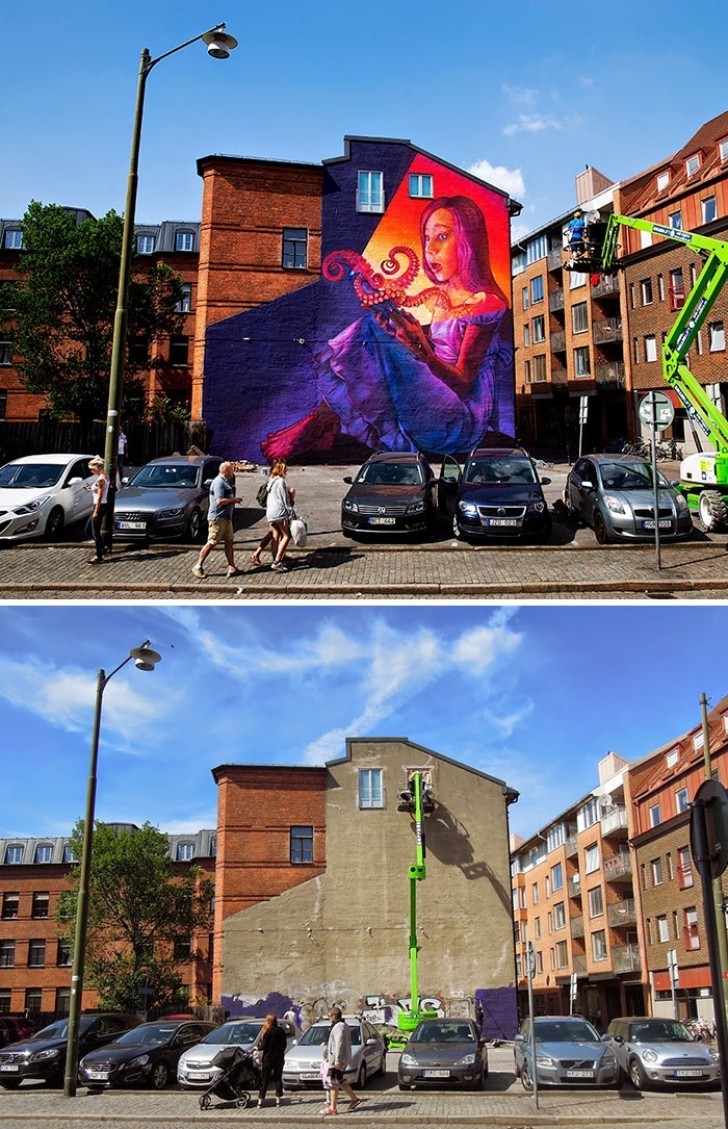 17. Vilnius (Lithuania) - "Lithuania Cinema"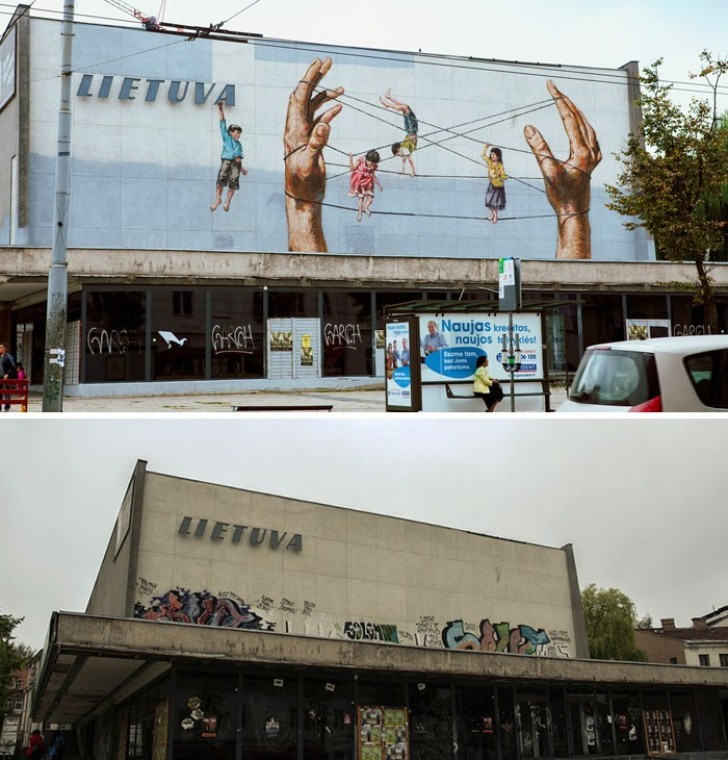 18. Lotz (Polonia) - "Arthur Rubinstein"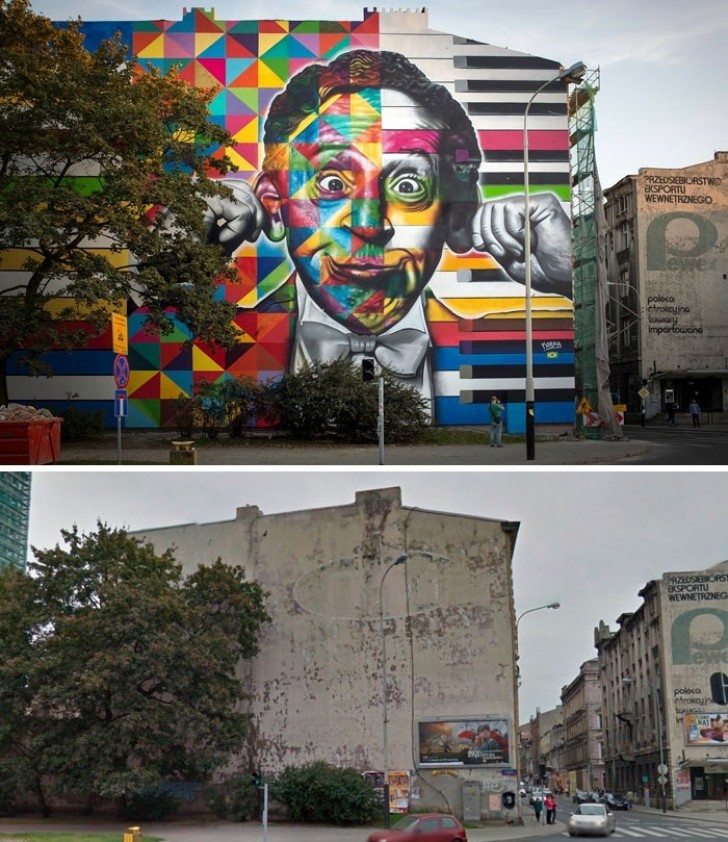 19. Bristol (UK) - "Urban Night Streets"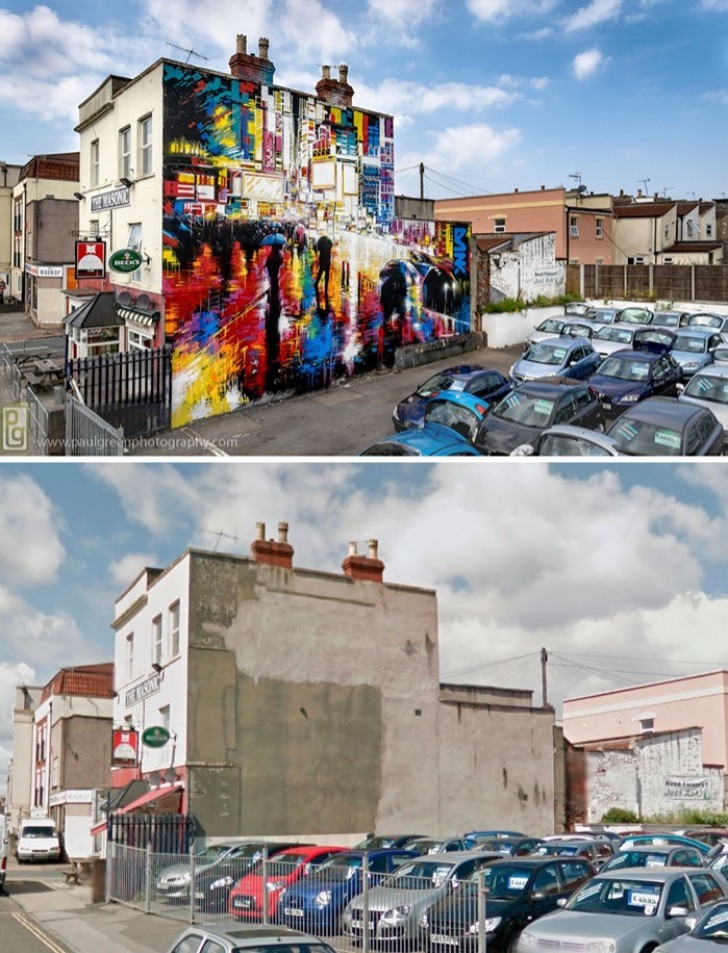 20. Corvilha (Portugal) - "Birds"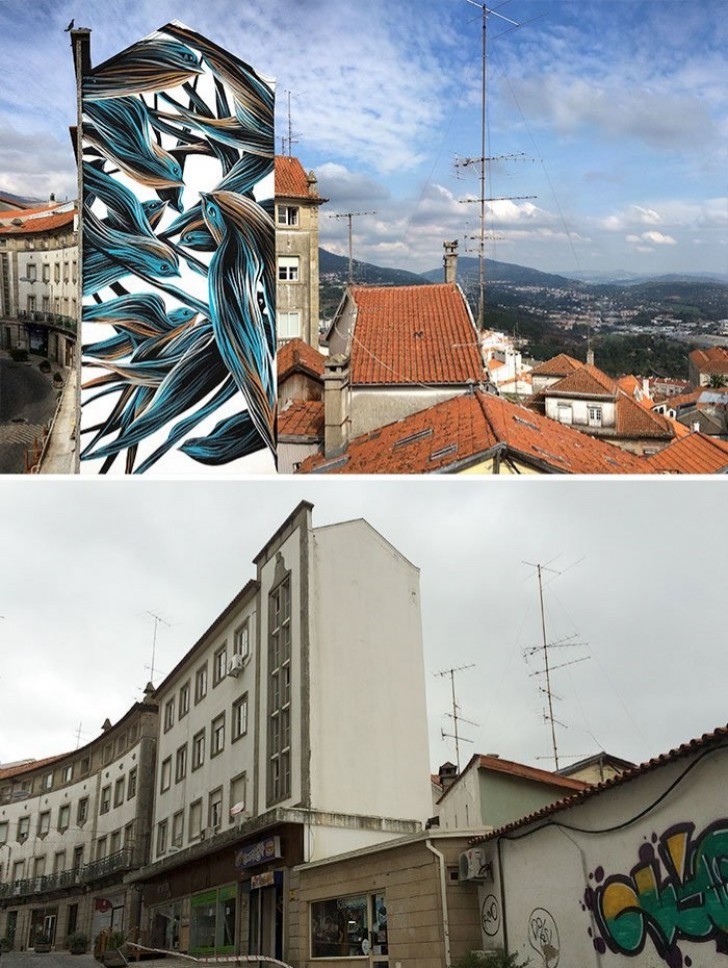 21. Montreal (Canada) - "Grandmother Writer"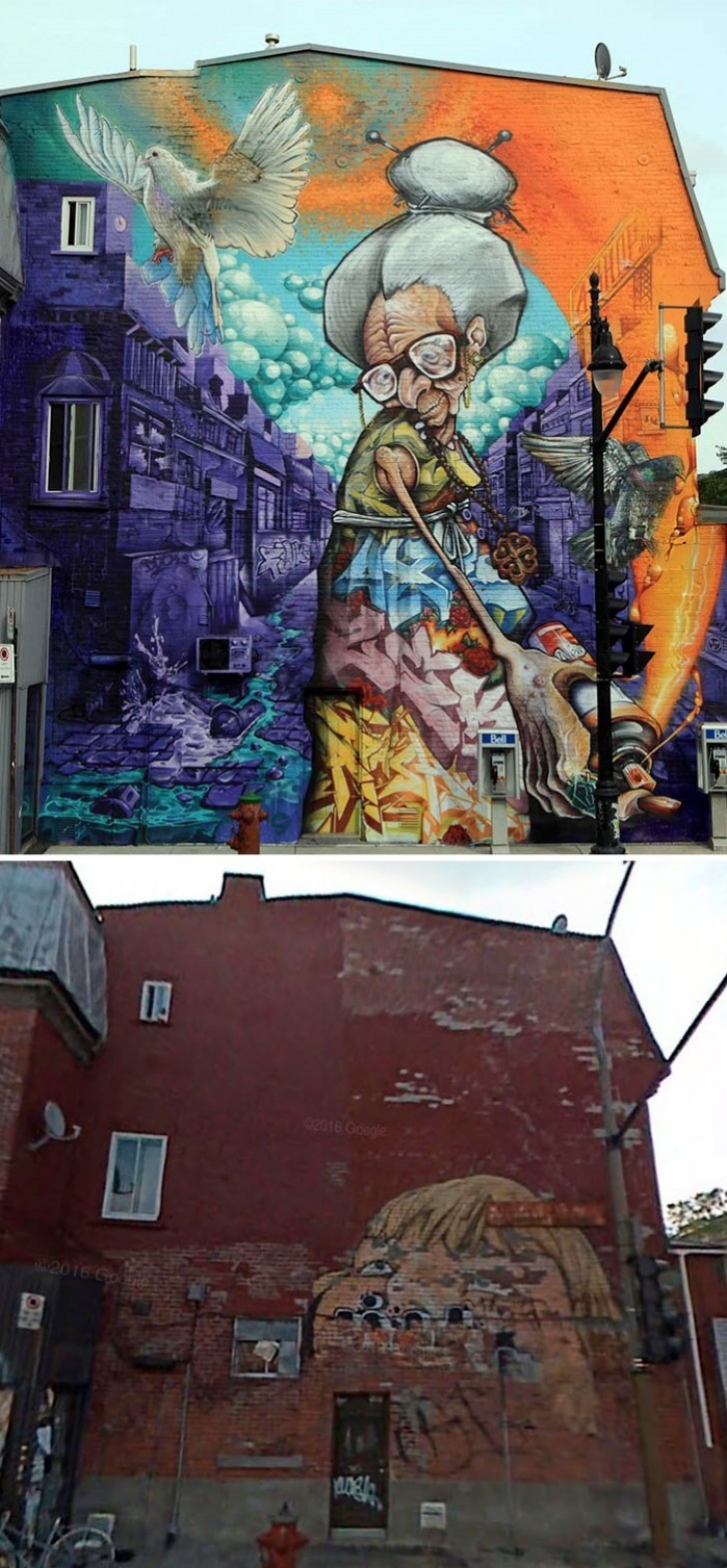 22. Arkansas (USA) - Mural Art at the Universal Chapel in Fort Smith, Arkansas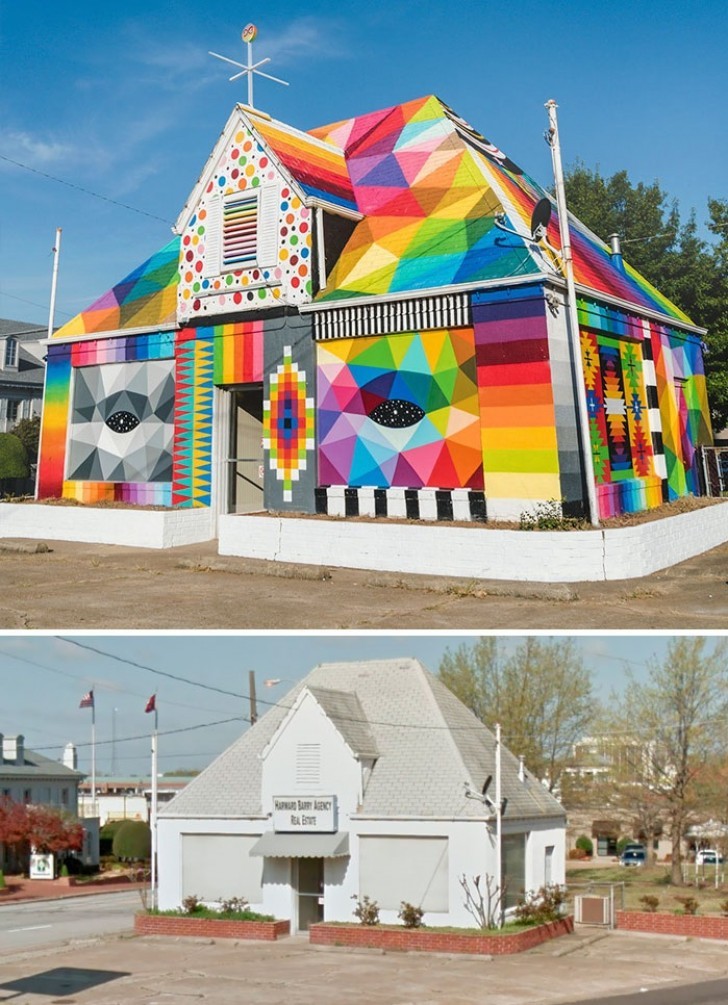 23. Buenos Aires (Argentina) - "The Smile"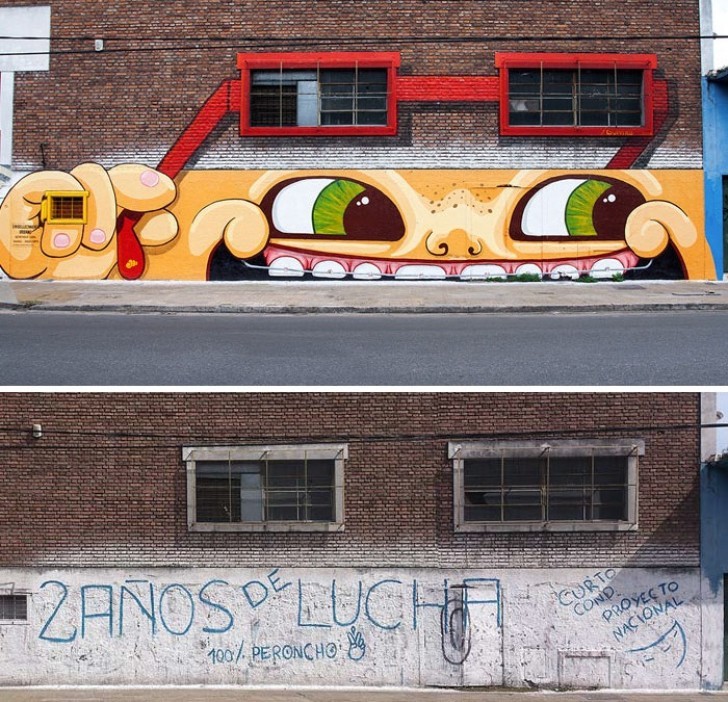 24. Rio de Janeiro (Brazil) -"We are all One" by Brazilian muralist Eduardo (created for the Rio 2016 Olympics)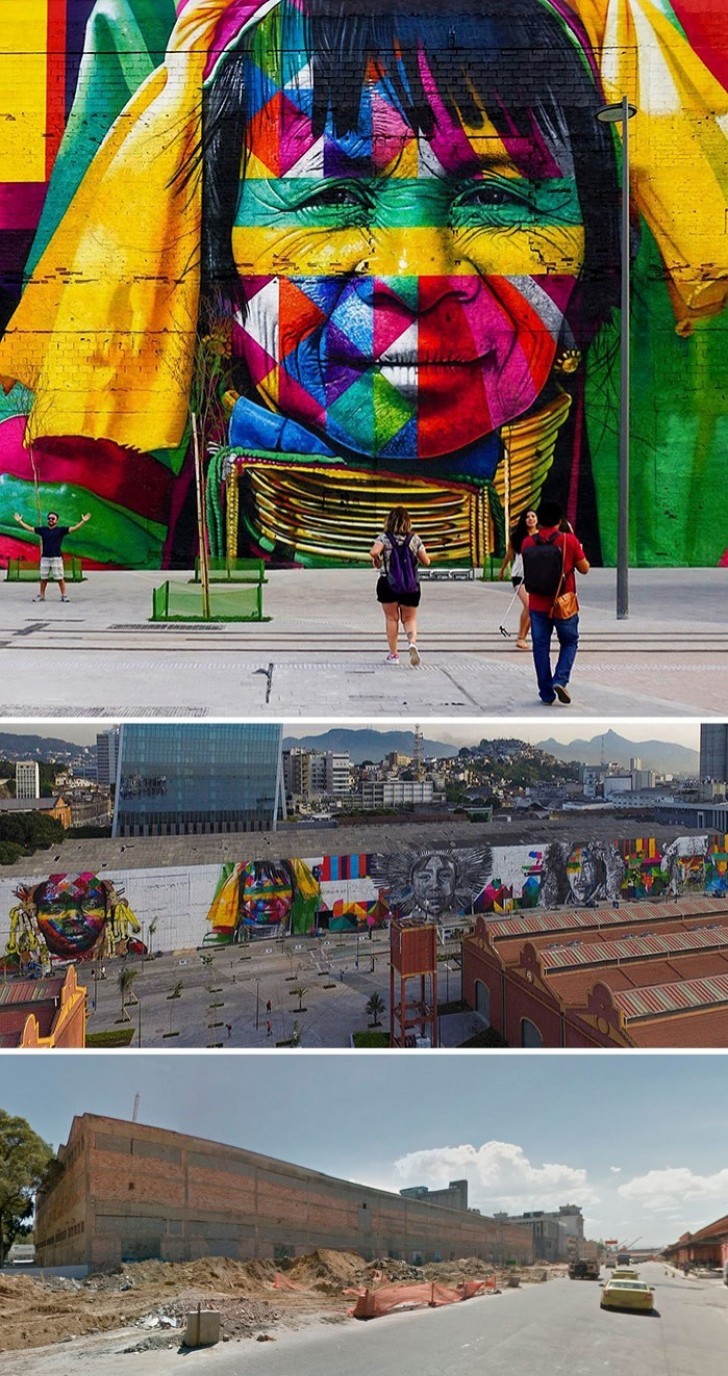 In your opinion, can this not be considered to be art?
Advertisement