22 acts of urban vandalism that will surprise you with their genius
1. The monster in the woods (in a city park?!)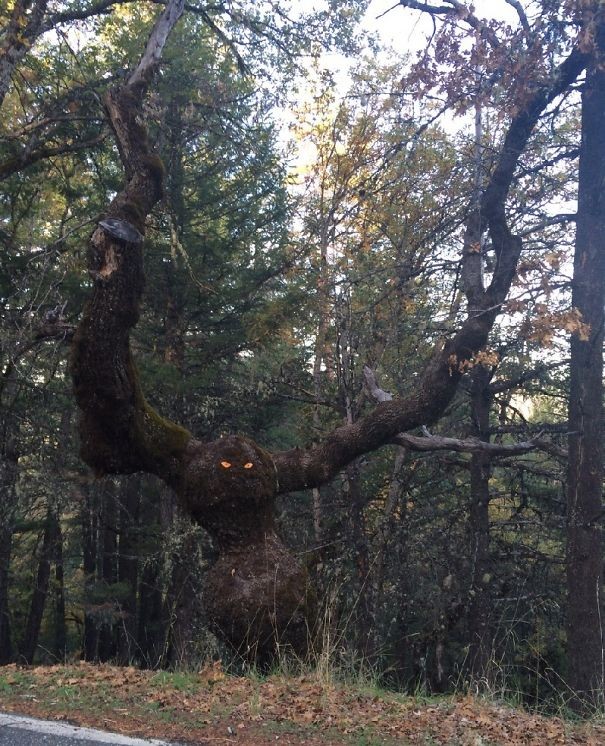 2. An alien beacon kidnaps a poor cow from a pasture ...
3. Did you know that yo-yo was a pastime of the ancient wise men?
4. A miniature rain forest!
5. Urban transportation of alligators ...
6. Sculptural hair removal.
The King Kong of flaking outdoor building walls.
8. " Open Slowly! The door is fragile" --- "Aren't we all?'
9. Marge Simpson's hair dyed a new color!
10. So the famous Norwegian writer Bjørnson was also a skateboarder?
The disturbing shadows of city trash cans.
12. A bathroom reserved for X-Men.
13. A desert of concrete.
14. Watch the Millennium Falcon!
15. Now we understand who makes all the berries disappear!
16. A Color Fountain ...
17. Graffiti does not want to be removed!
18. Sometimes the trash cans accept one beer too many ...
19. A shark clothes hanger.
20. Sidewalk button ...
21. Have you heard about that dragon wandering around the walls of the city?
22. Robot Bender Bending Rodríguez?