This artist transforms the anonymous facades of buildings into lively, full-fledged frescoes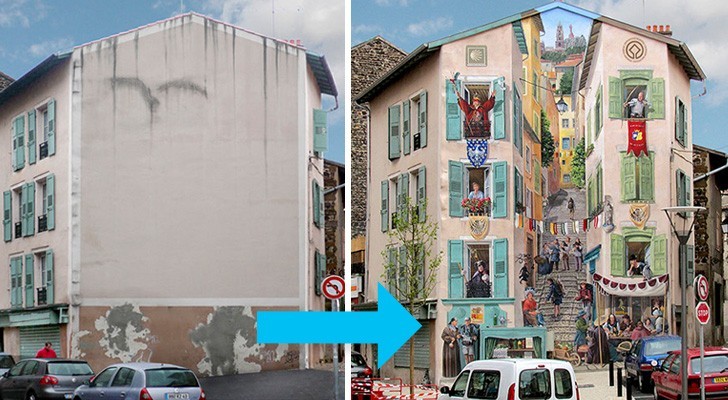 Advertisement
We do not always realize that the environment around us has a lot of influence on our moods and therefore our way of seeing the world.
When an artist comes to make a neighborhood more vibrant and beautiful, then, those who live there and those who pass through the community will be positively affected by such an artist's work.
One of the greatest experts in this kind of city art is French artist Patrick Commecy, who together with his team of muralists freshen and transform the facades of buildings and thereby, changing them into structures of majestic beauty and giving them new life.
Advertisement
Patrick Commecy is a French artist specializing in architectural murals with the mission of giving new life to spiritless urban spaces.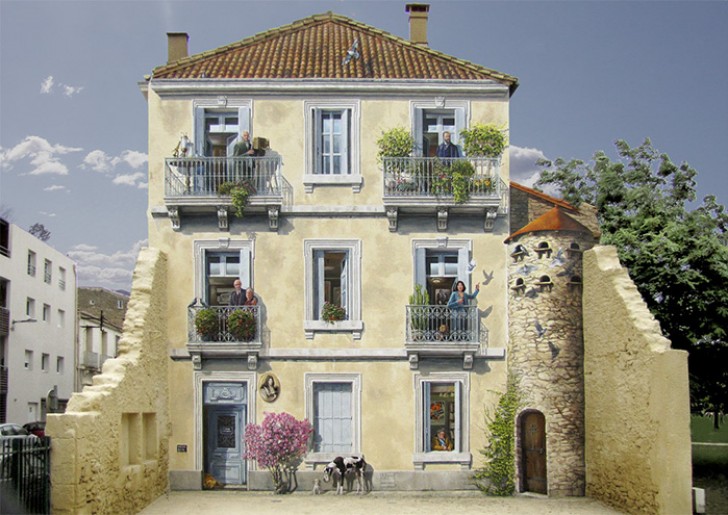 Advertisement
Before moving on to the practical phase, Patrick performs a rigorous preparatory study aimed at harmonizing the final work.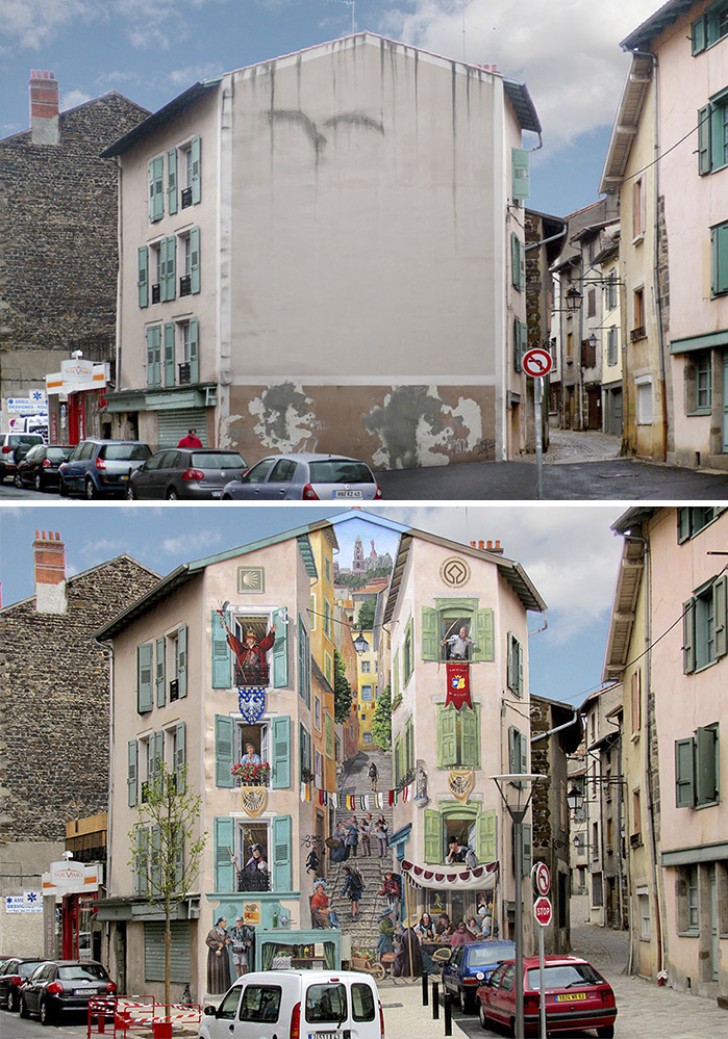 Each fresco emphasizes and showcases some specific qualities of the place where it is painted.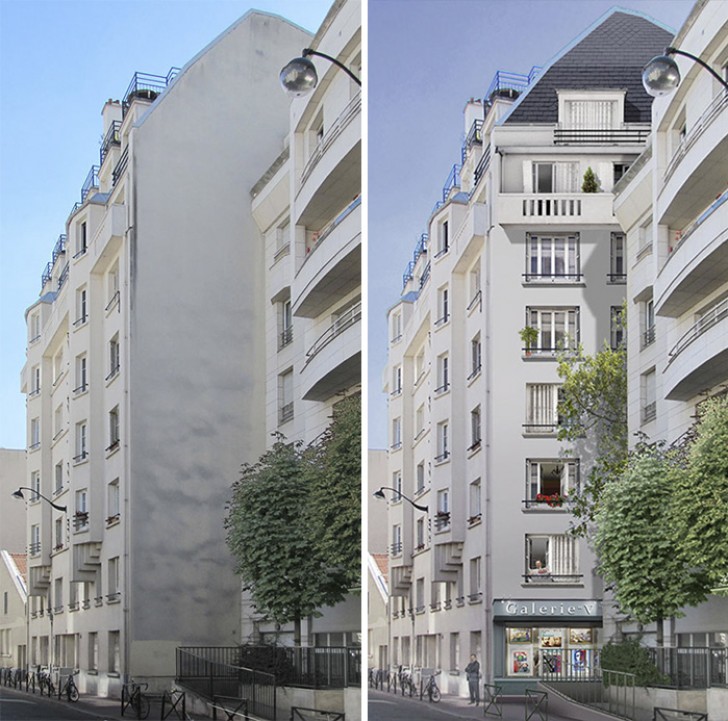 For this reason, city or small town murals often include historical references to people who actually lived there.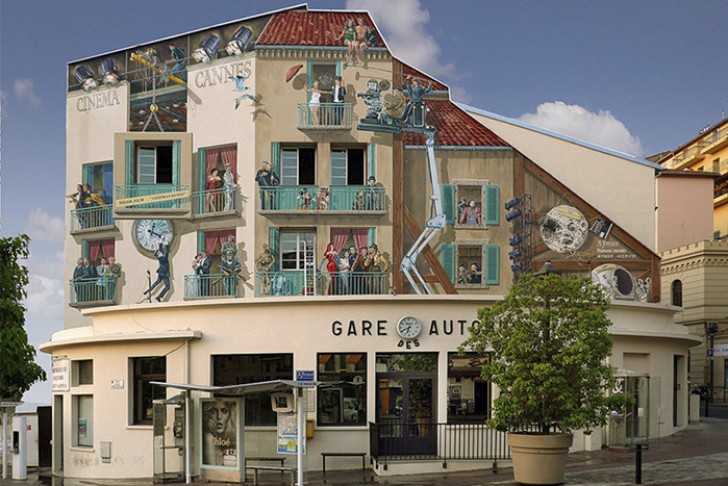 These gigantic murals endeavor to enrich the cultural heritage of a town and its community.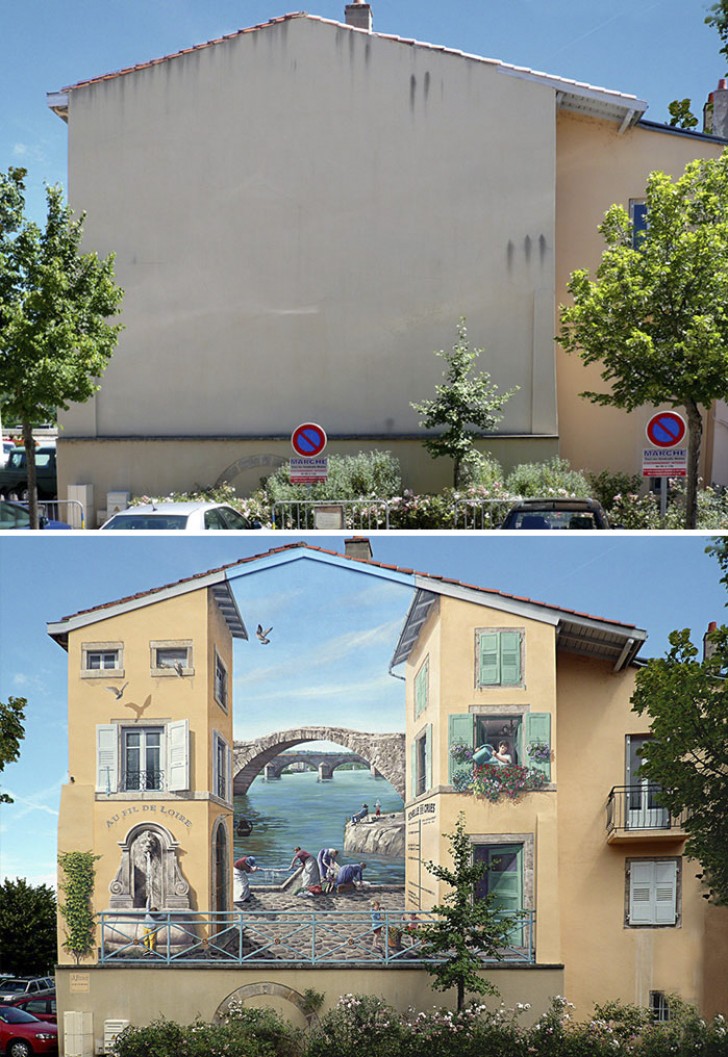 Advertisement
Often the murals are requested by local property owners and small cafés who want to enhance and showcase the area and the walls that overlook their business.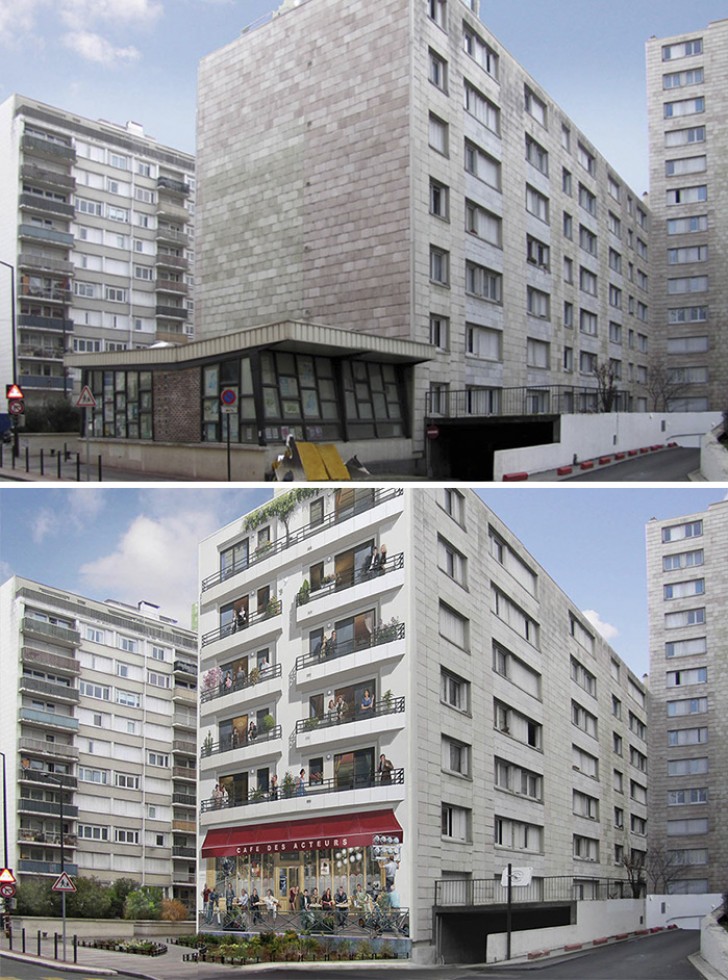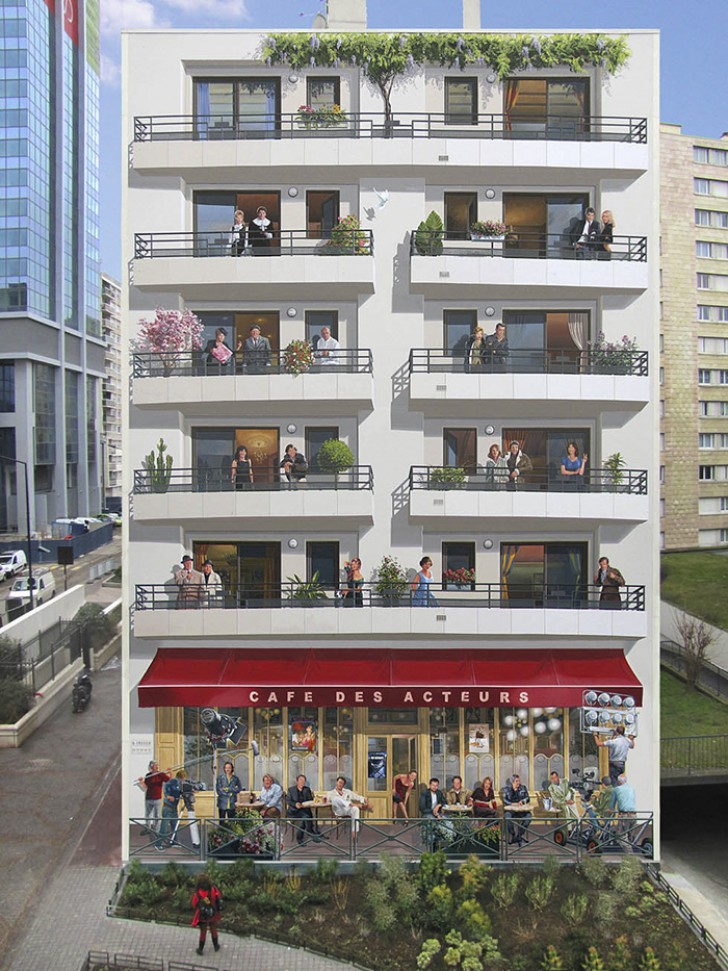 Advertisement
Here is a facade created in Eyzin Pinet, a small town in the Rhône-Alpes region.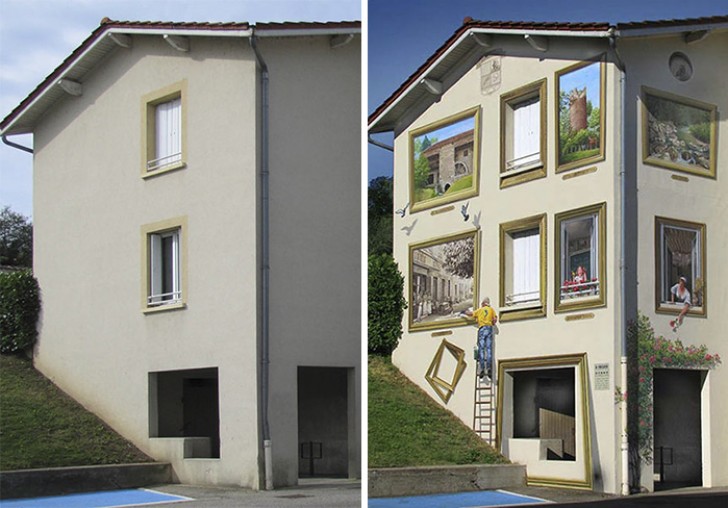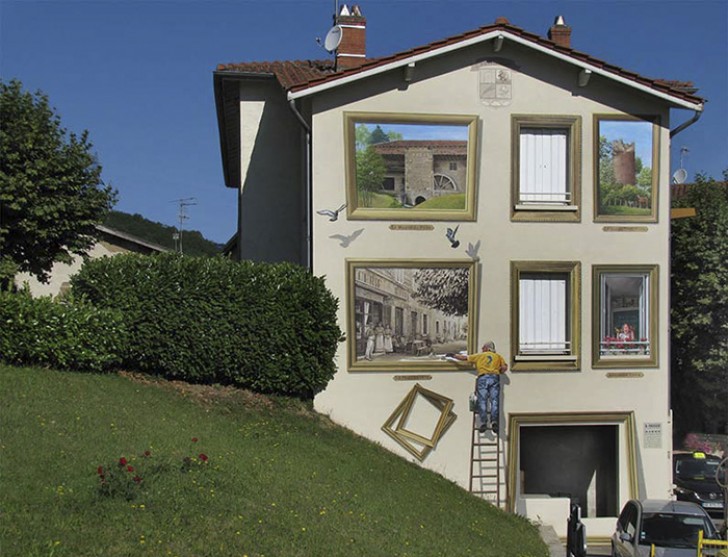 Advertisement
Another wonderful fresco this time inspired by the French satirical novel "Clochemerle".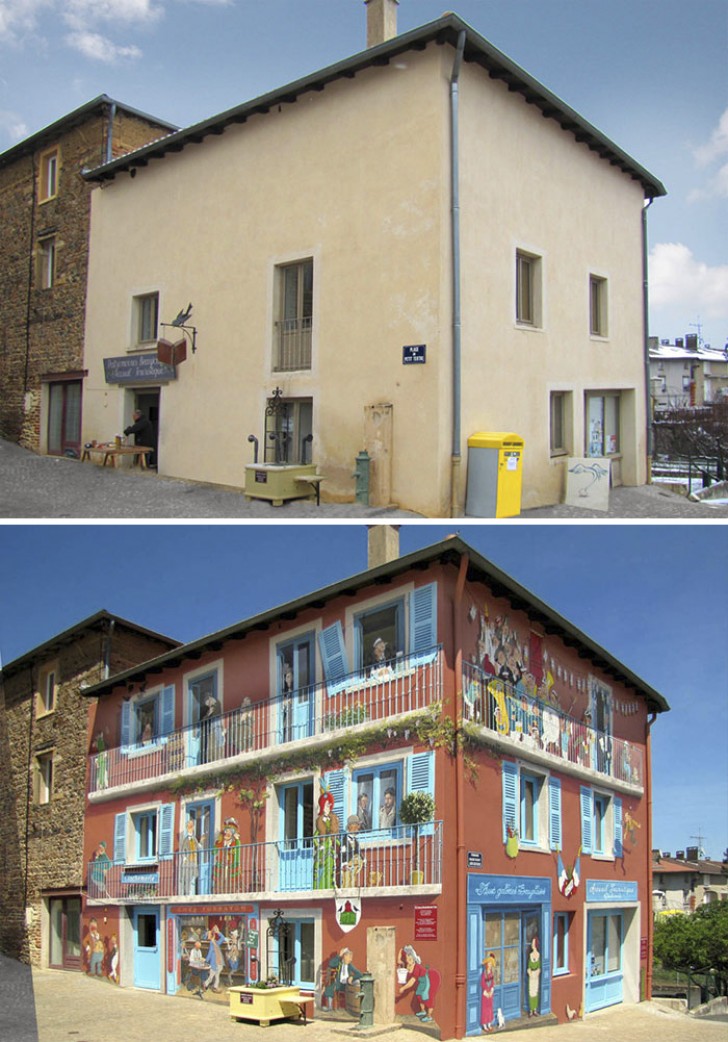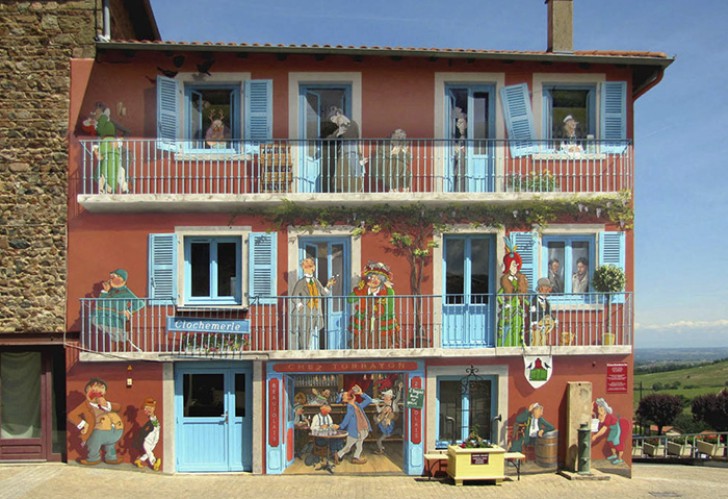 Advertisement
Café "La Fata Verde". (The Green Fairy cafe)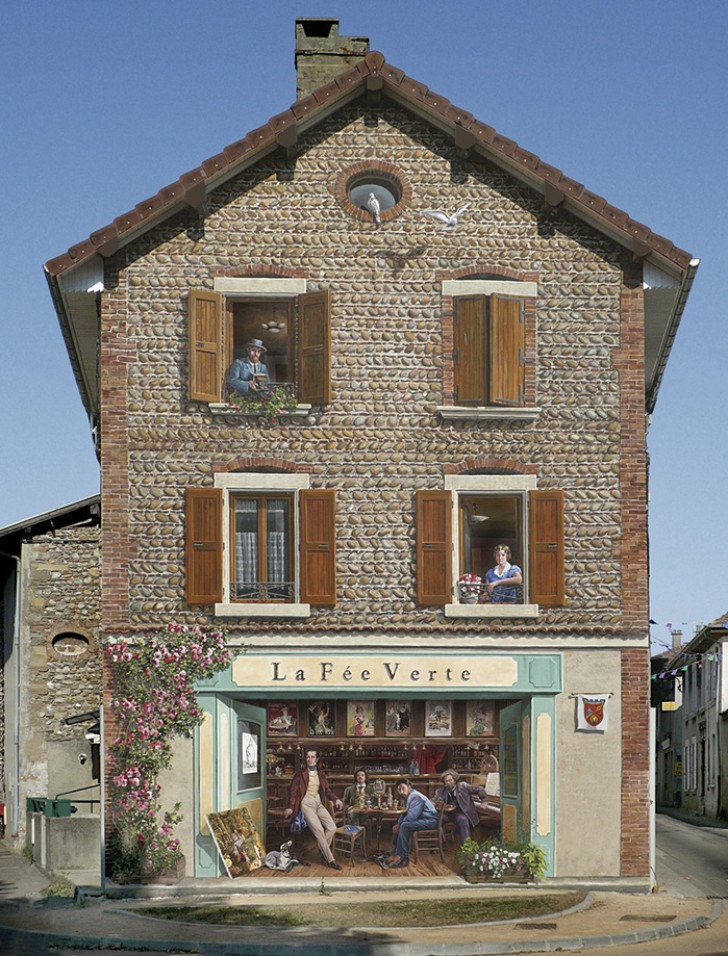 Chez la Louise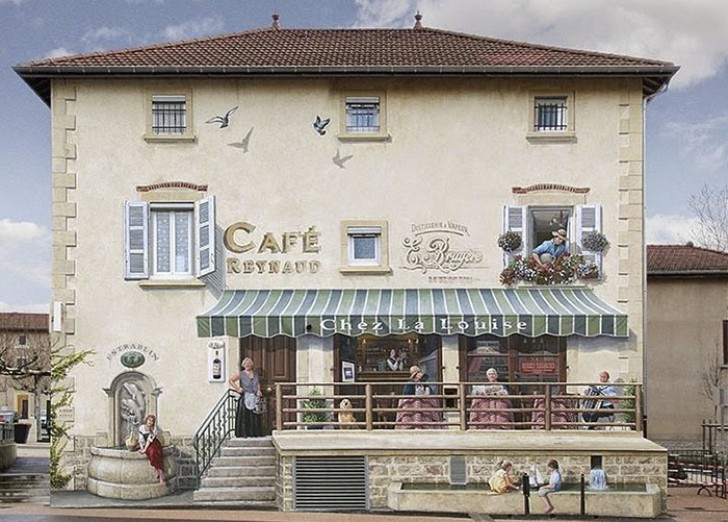 Advertisement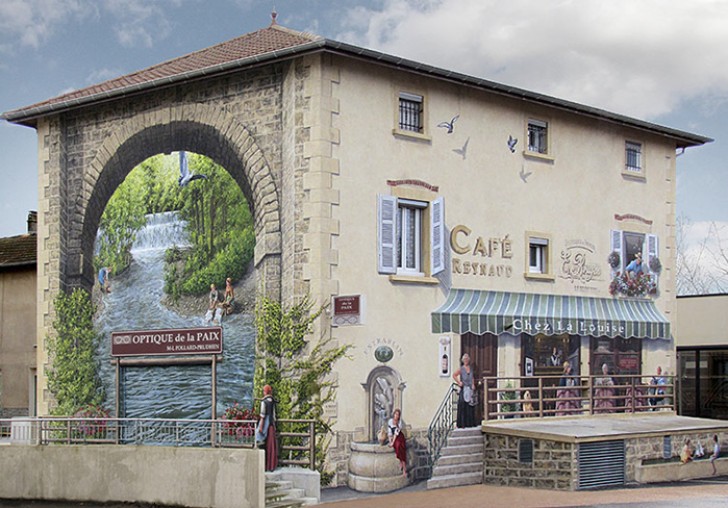 Romeo and Juliet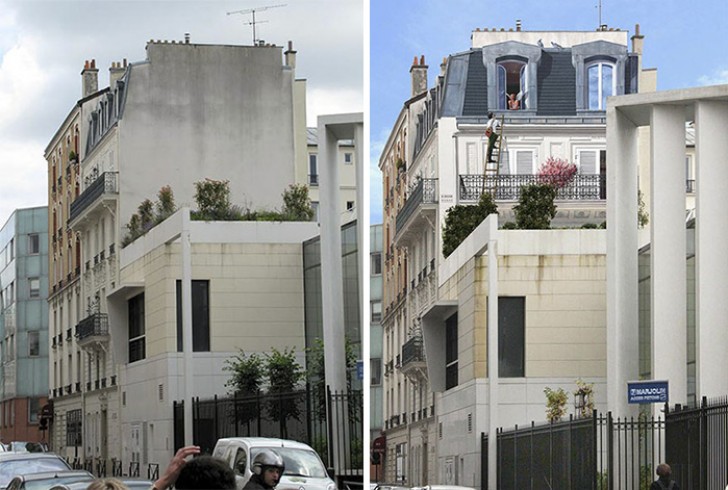 Advertisement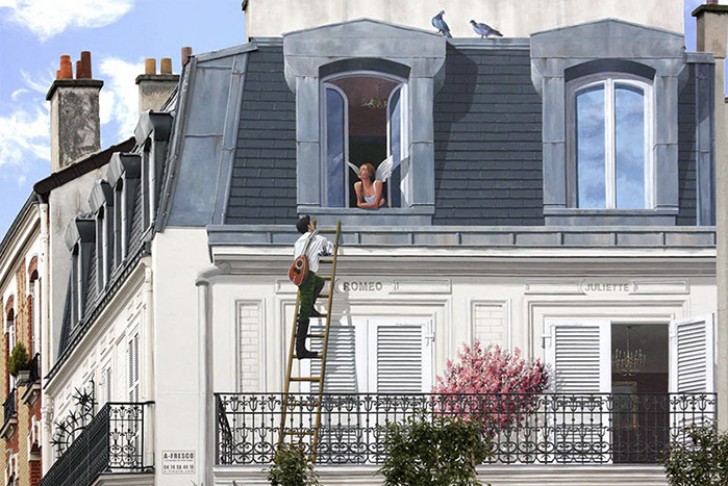 Scenes of daily life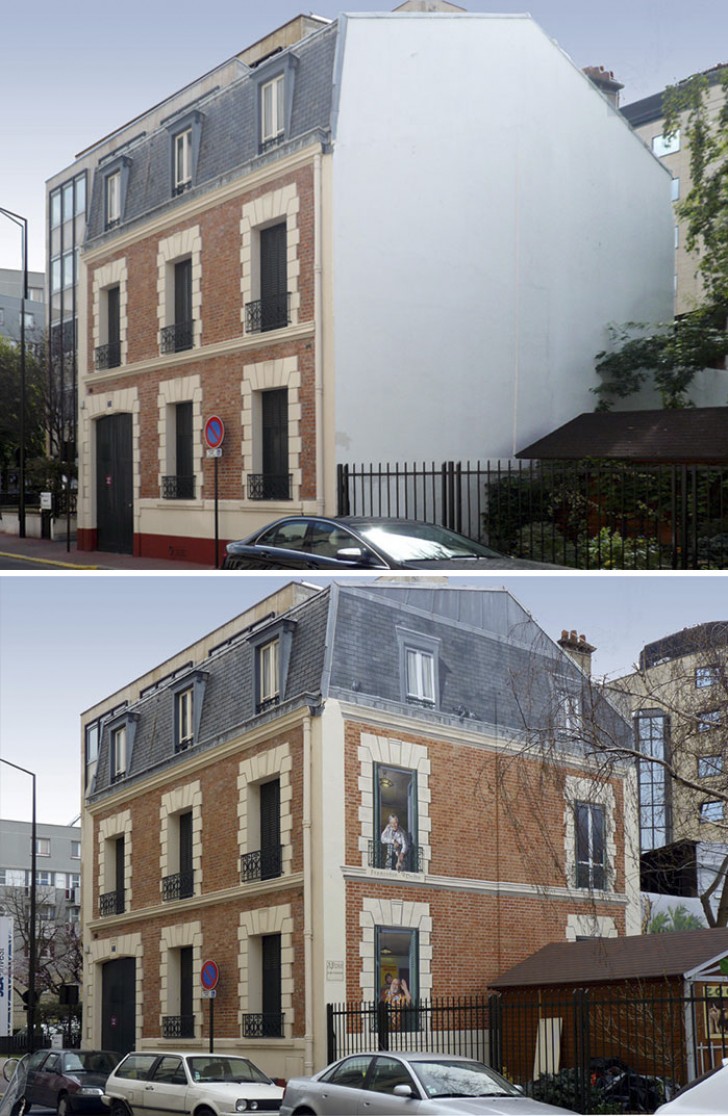 The "guinguette", local dancing halls typically used for live music and cabaret shows.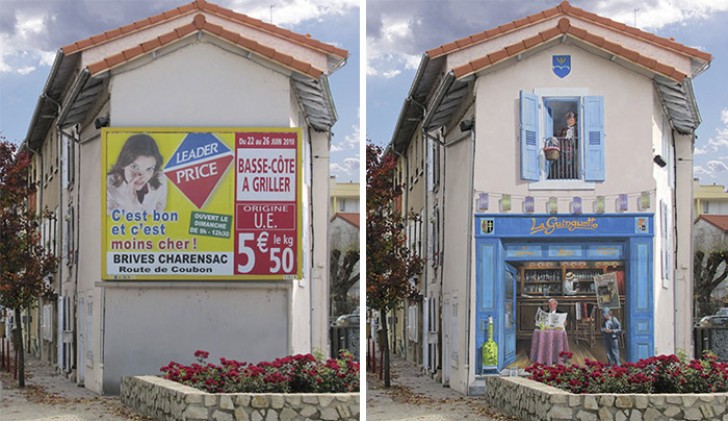 Some of the most famous kisses in movie history.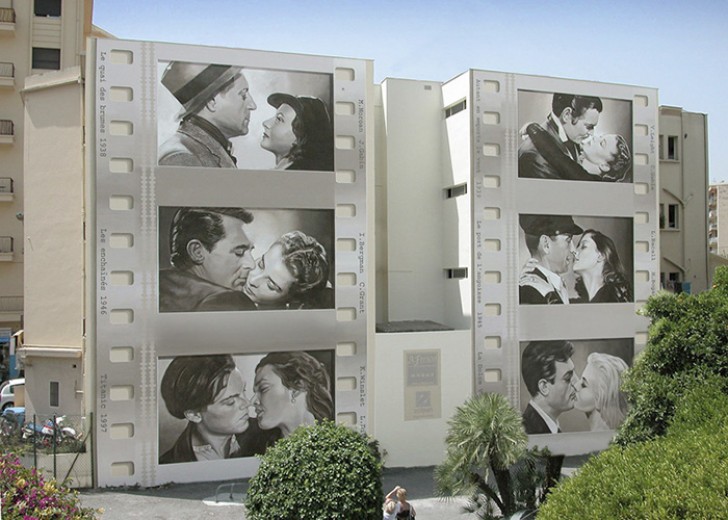 A public laundry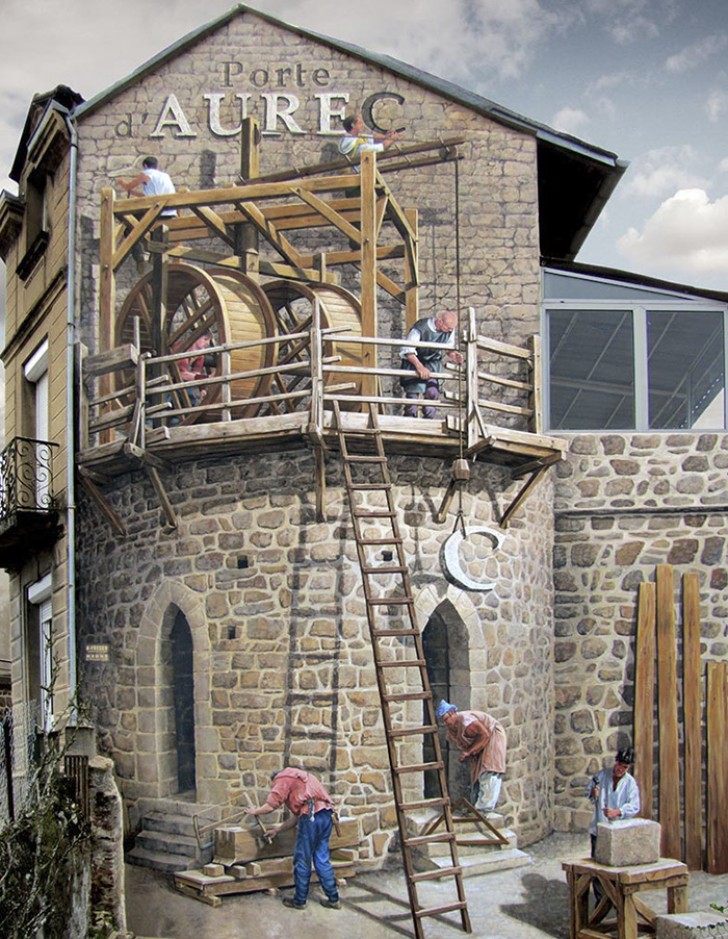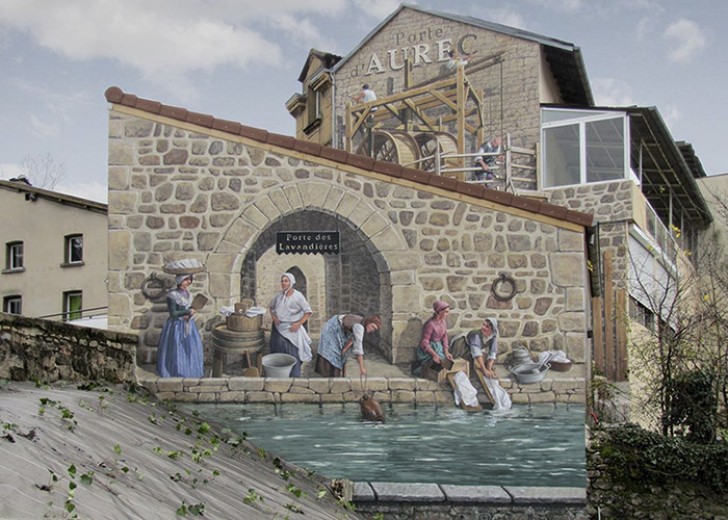 A scene of courtly love and romance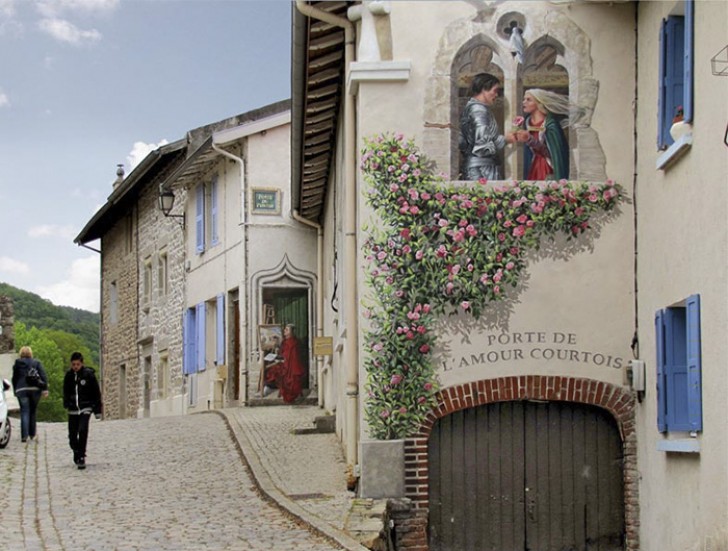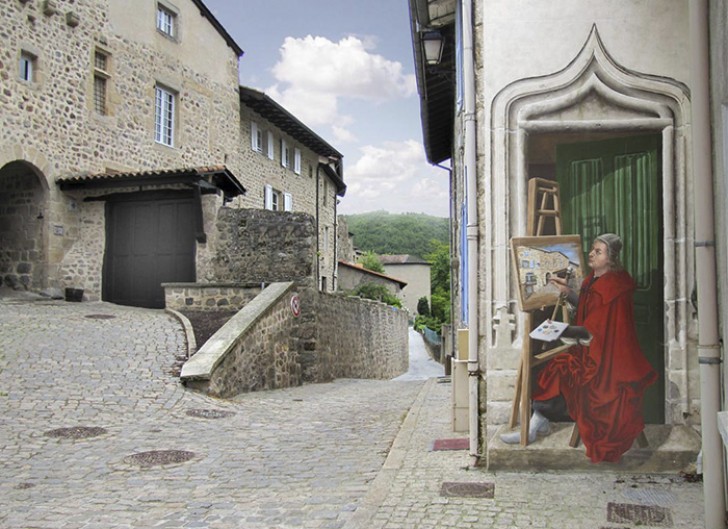 An extra touch of green nature.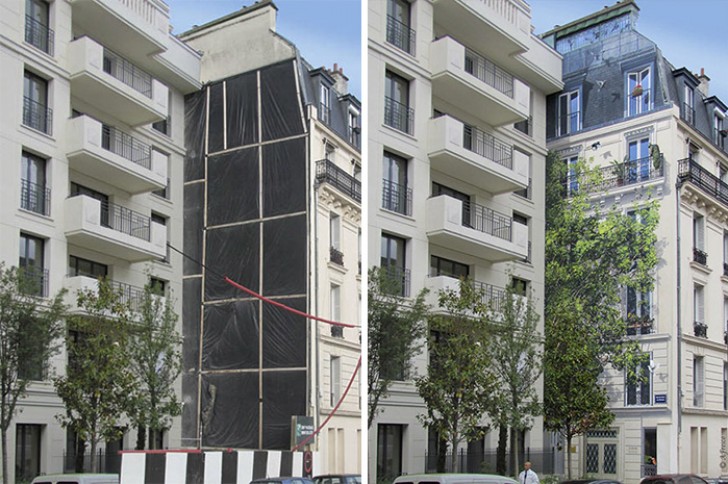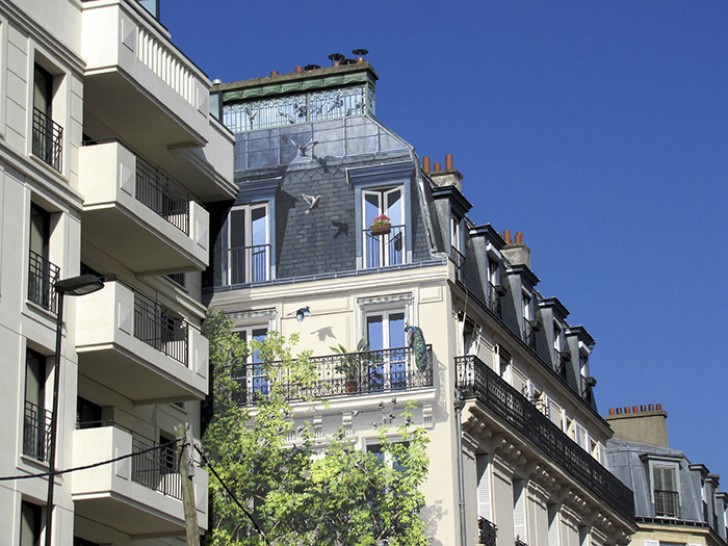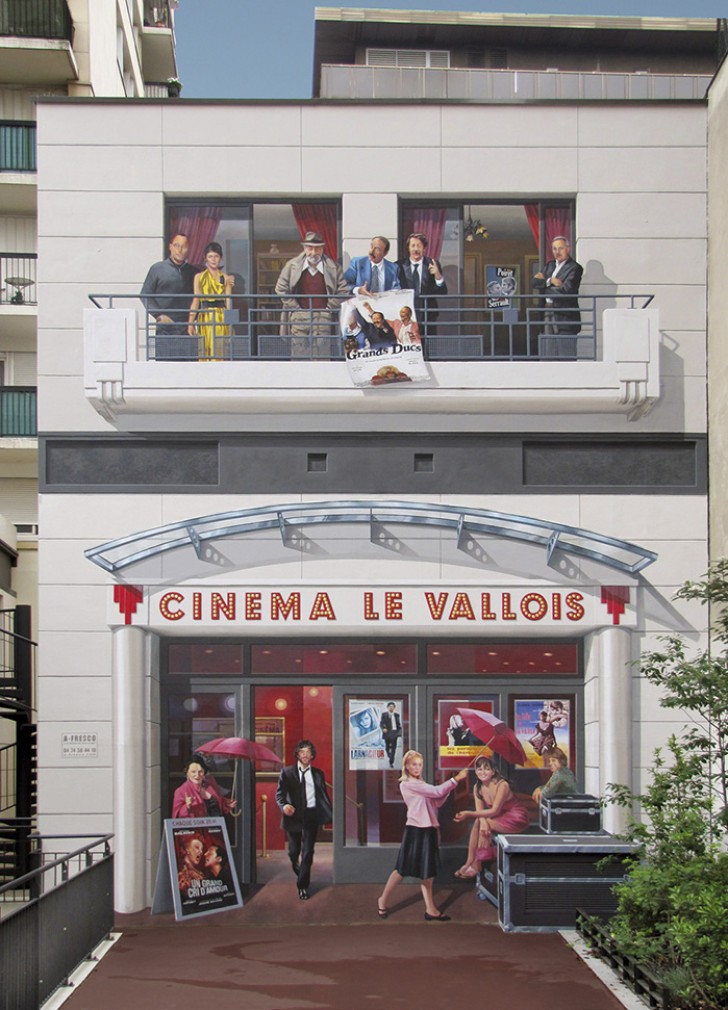 Long live games and recreational activities!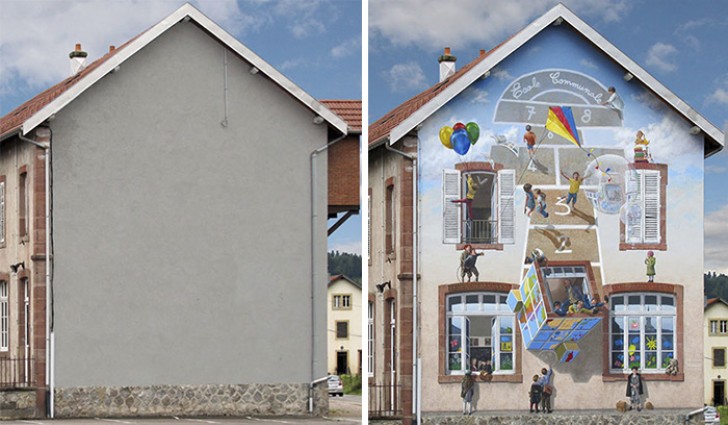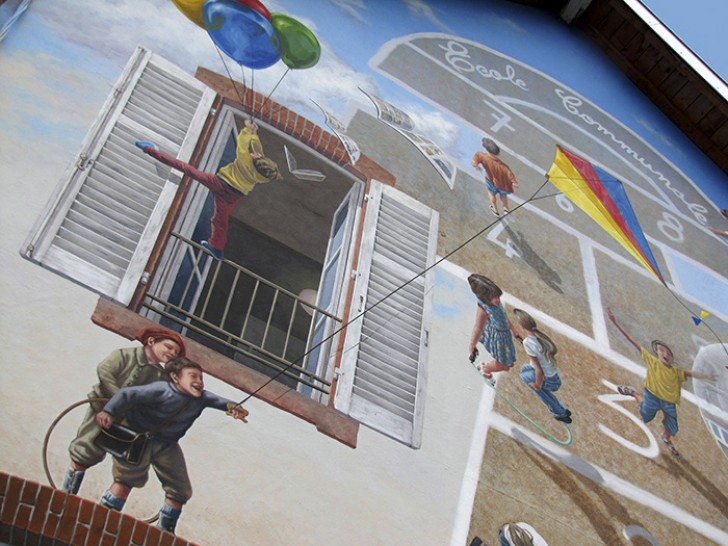 An illusion of curves for this apartment building.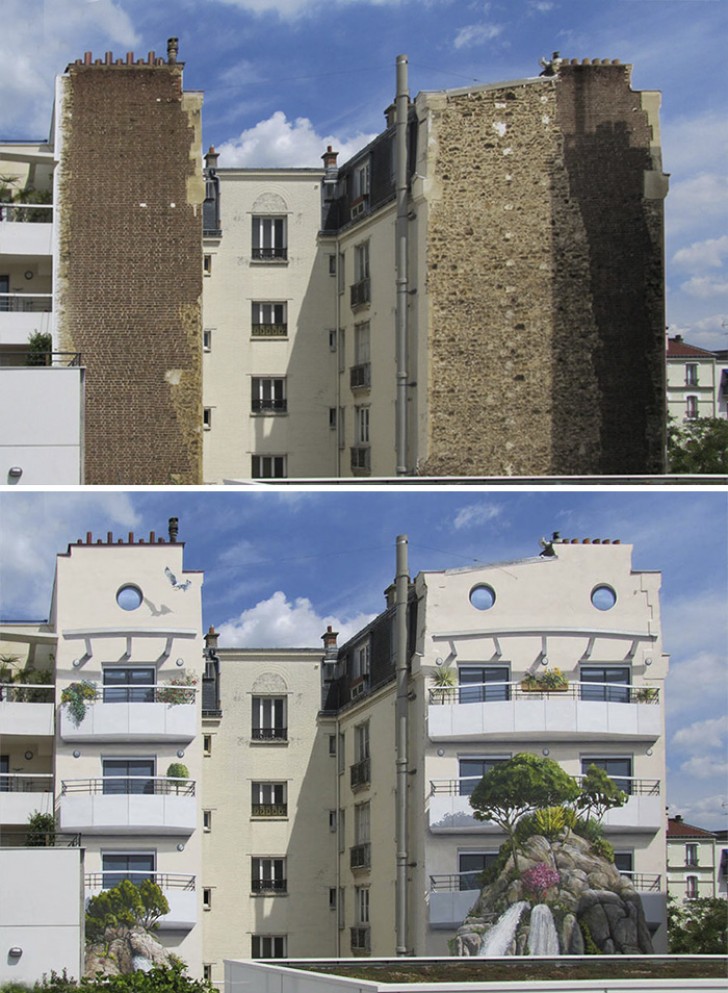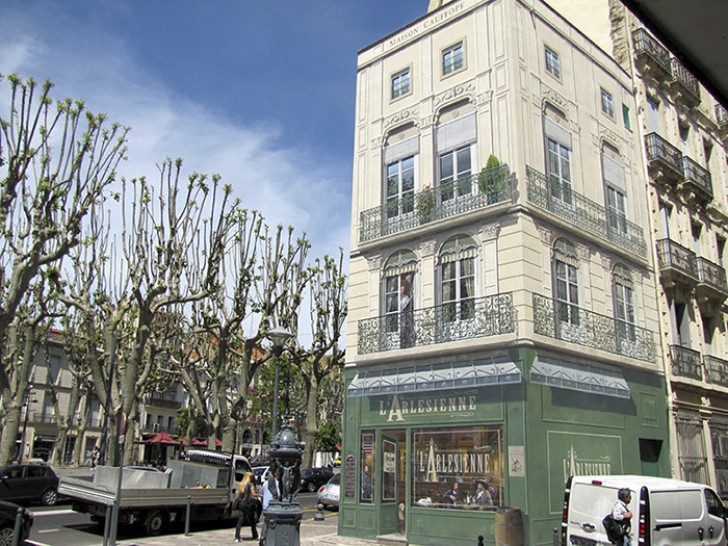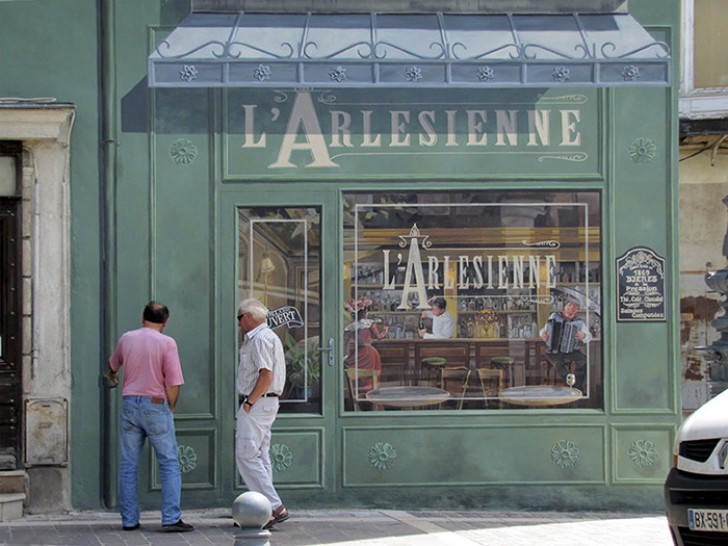 A vibrant mural of some of the local people who once lived in Chamonix (Haute-Savoie).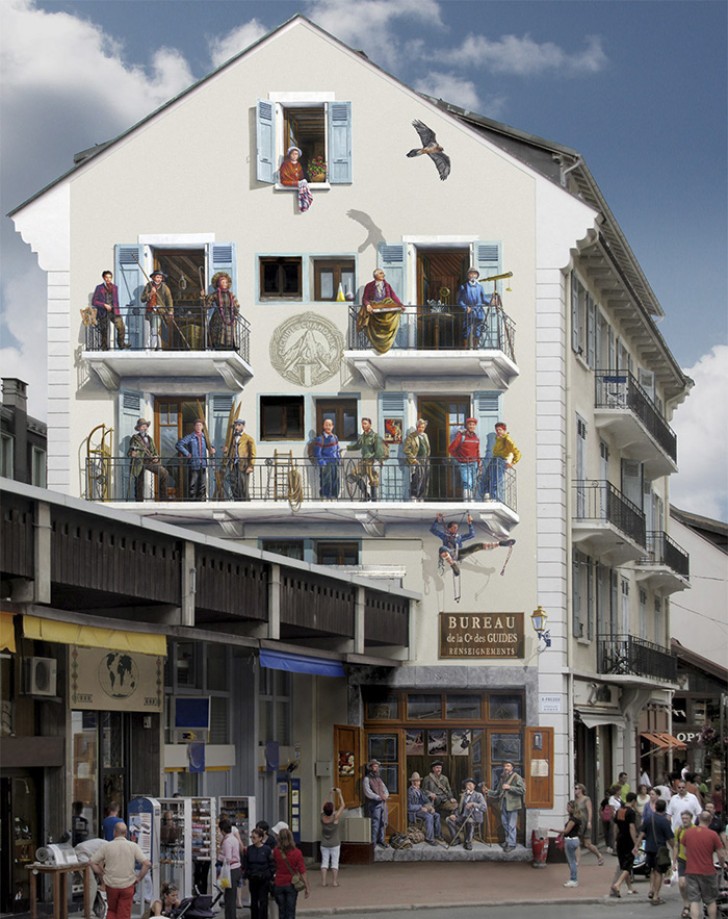 Advertisement