Little girl is fascinated by the music of a street artist and does not want to go home: she runs over to hug her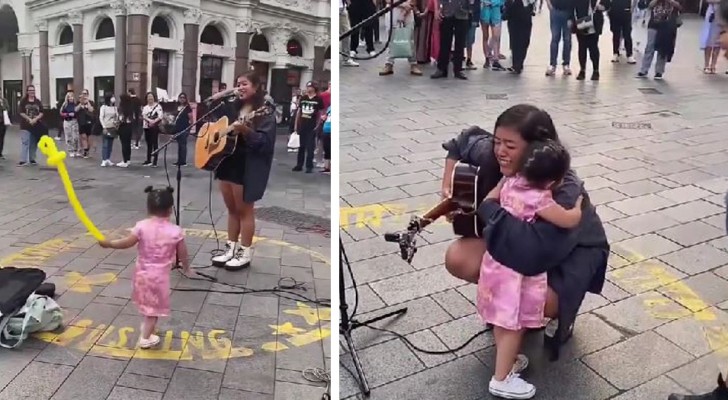 Advertisement
Music has enormous communicative power, it always manages to speak to us in ways that we cannot even understand: it fascinates every living being - including animals and plants - so it is not so unusual to see a child react to a song that they find exciting, and it is always a tender scene.
The young Shanilee Tordilla Eleria knows something about this. She is a singer who, while performing on the street, found herself moved by the gesture of a little fan.
Advertisement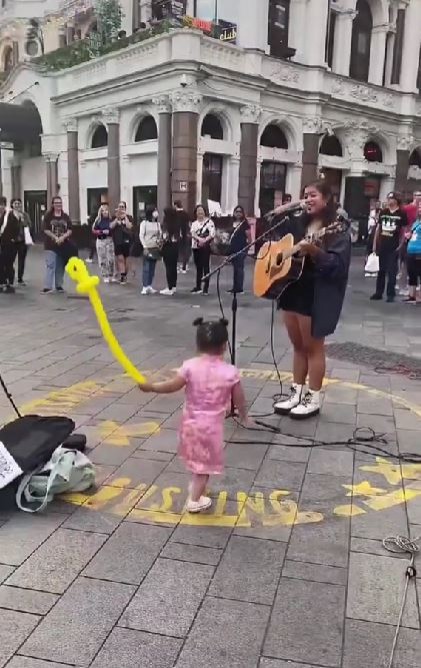 The little girl was dancing with a yellow balloon in her hand while Shanilee was singing a song nearby. The young artist could not help herself from interrupting her performance to talk to the littel girl. The scene was recorded and shared in a video on TikTok in which little Alison is seen admiring Shanilee.
Shanilee was so moved by little Alison that she asked her her name and introduced herself with a gentle handshake. Soon after, she resumed singing. Sweet Alison was so enthralled by Shanilee's performances that when her mom told her it was time to go home, she got mad. Immediately afterwards, the little girl ran towards the young singer and hugged her tightly before returning to her mother.
Advertisement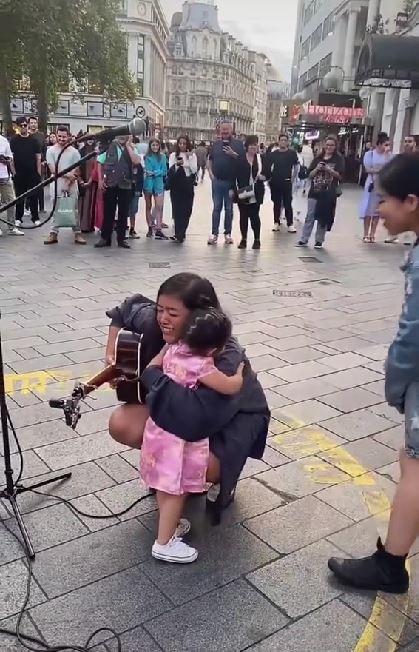 Of course, this gesture melted the heart of the talented artist who immediately stopped singing in order to return the embrace. As displeased as Alison was by her mom's decision to go home and stop listening to Shanilee, it seems like a little hug with her new best friend was enough to make her happy again.
The video clip touched thousands of users who expressed their feelings in the comments: "Children are beautiful people. They act from pure innocence. And as far as we know, they are the most genuine amongst us," commented one user.
Isn't she adorable?
Advertisement