This makeup artist manages to transform women's faces with eyeshadow and brush
When we fall in love with a person, in addition to having a mental attraction towards them, we first of all feel a physical attraction. Although beauty is not everything in life, even before approaching a boy or a girl, we experience a particular and almost inexplicable attraction especially based on aesthetic factors. But the external appearance, you know, can be modified at will and enhanced by gimmicks such as good make-up and a good dress. In the long run, though, you have to see what lies beneath the tricks. In Russia it is said that to grasp the essence of a person, it is necessary to take them to a sauna: in that situation, in fact, they will be laid bare and cannot "hide" behind elaborate makeup or expensive clothes. Undoubtedly, however, makeup helps many women to feel more confident and more comfortable in life: therefore, we do not want to demonize this practice which, for some, is absolutely essential.
This Azerbaijan boy is a true artist with makeup and with his skill he has helped many women to transform their looks and enhance their strong points.
1.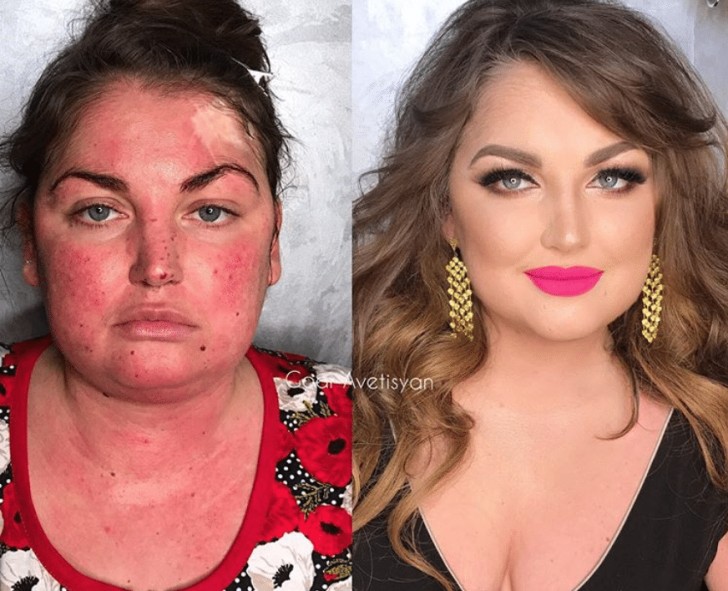 2.
3.
4.
5.
6.
7.
8.
9.
10.
11.
Makeup can work real "miracles" if you are not comfortable with your natural external appearance. Enhancing your strong points can be necessary to feel better with your self and with the rest of the world.
If you enjoyed Anar Agakishiev's incredible work, follow him on his Instagram account!