When Iranian Women Were Free -- Here Are 16 Images Showing An Unknown And Forgotten Past
Faces wearing makeup, fashionable clothing, and revealing necklines, once years ago, it was possible for Iranian women to display their physical beauty.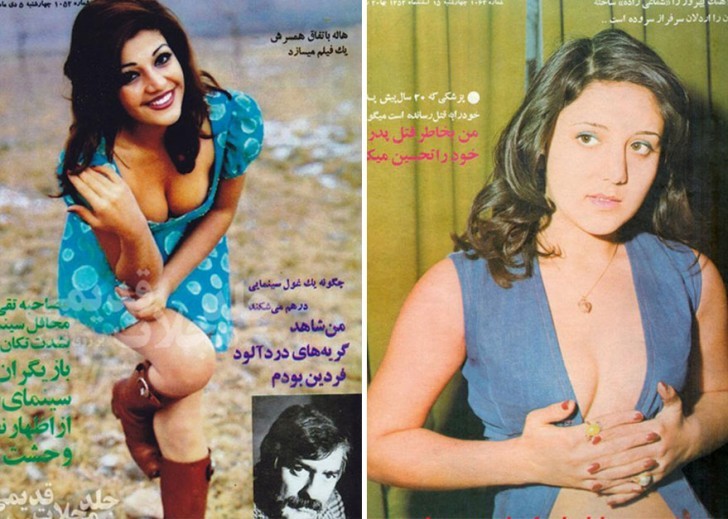 Today, instead, if it were not for the writing in Arabic, we would hardly associate these faces and images with Iran.
Yet, as you can see, until 1979, Iranian women followed the same fashion trends as all their Western peers.
They had the same desire to decide for themselves and the same desire to feel comfortable wearing the clothes they chose.
In all these years since then, many of them have only been allowed to wear some makeup, to satisfy their desire to wear bright and pretty colors, that has never left them.
To return to those days of having the freedom of choice will still take some time ...
But today there are encouraging signs that Iranian women want to return to having the possibility to decide for themselves what clothes and makeup they can wear.
The restrictions imposed on Iranian women have begun to be contested not only by them but also by many men! Soon the world will once again see Iranian women with their hair blowing freely in the wind ...
Related Stories