15 absurdities that even the least rigid person in the world would find unbearable
1. There are those who in chaos find order.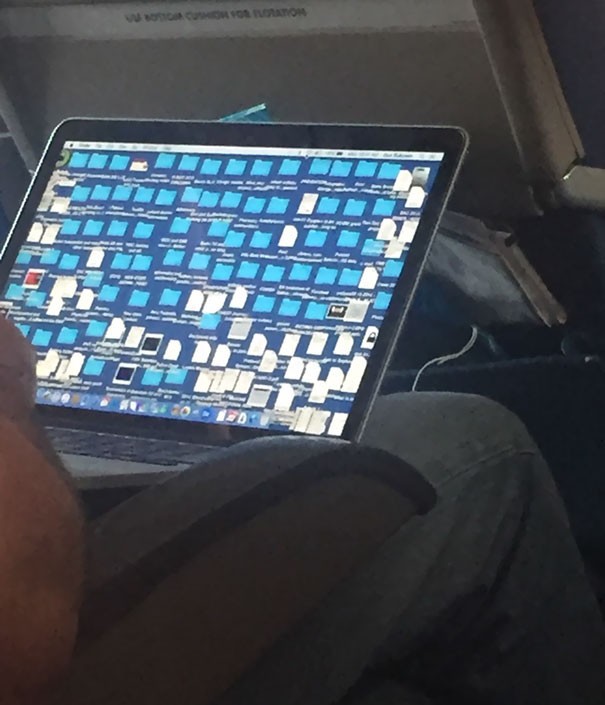 2. Apart from the decreased capacity ... Who has ever seen an elevator with a triangular base?
"It took me five years to notice this detail in my home. Now I cannot stand to look at it!"
4. Come on in .... If you don't get too dizzy!
5. The pan should be non-stick, but in order to use it for the first time, it may take days!
6. A parking lot ... in Romania, where evidently rules are meant to be broken!
7. This is a dental face mask that dentists are supposedly using to calm their patients ... but we can already imagine people running away terrified!
8. Someone thinks this arrangement can be trusted ... What do you think?
You sharpen a pencil and you get ... this.
10. "I think I'm the only person in the world to find a loaf of bread sliced ​​lengthwise!"
11. A mutilated pie ... No one cuts a pie like this!
12. "The way this guy is wearing his earplugs is kind of bothering to me personally."
13. "This copy of "Fifty Shades of Gray" belongs to my mother. I cannot imagine what she wanted to earmark with all these labels ..."
14. Raise your hand if you find this experiment with marble to be successful.
15. Lastly, the very image of usefulness! We just want to hope that it is the wrong spare part!