Chronic Laziness! Here Are The Symptoms And How To Recognize Them
1. This person needed water from the tap, but the flow was hampered by a stack of dishes so instead of washing the dishes they found an alternative method ...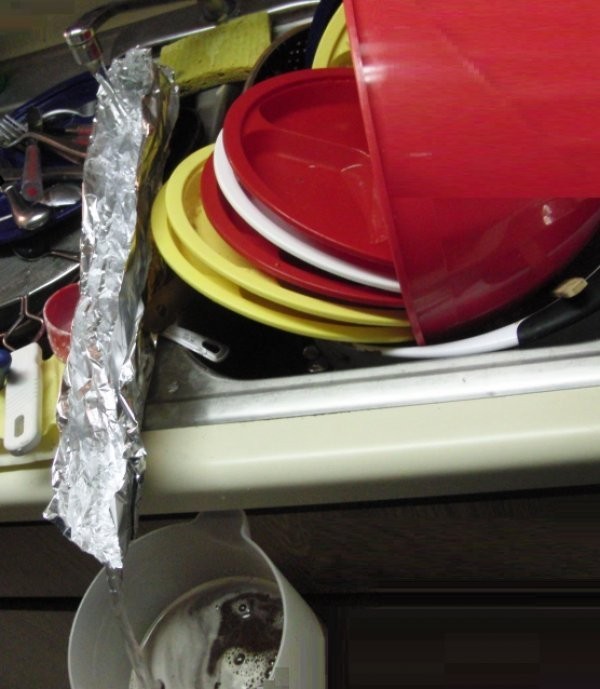 2. Wow! Here is what an extremely lazy worker did ...
3. A long straw to avoid straining his arm too much.
4. Long lines and having to wait require a chair for support!
5. A chronically lazy person never completes an action ... Even though it would take very little!
6. All that effort that would be required to remove the label ...
7. Those born lazy start early .... too lazy to practice writing the letter "H" properly ...
8. A moving staircase (escalator) at the entrance to the gym?...
9. A dog collar with a bottle opener! "Hey, Daisy come here! I have a beer to open!"
10. This is definitely one of the main signs of chronic laziness.
11. And when the toilet paper roll ends the cardboard tube is not thrown away, until they have reached a considerable number ...
12. To avoid running out of toilet paper, here's a good solution.
13. This way you do not have to wash a cereal bowl ...
14. This guy bought a chair but does not want to waste time assembling it ...
15. Frack, all that time standing to brush your teeth!
16. Just paint only the toenails that can be seen!
Related Stories