Do you know the meaning of the numbers on the bottom of plastic bottles? Knowing them reveals what to avoid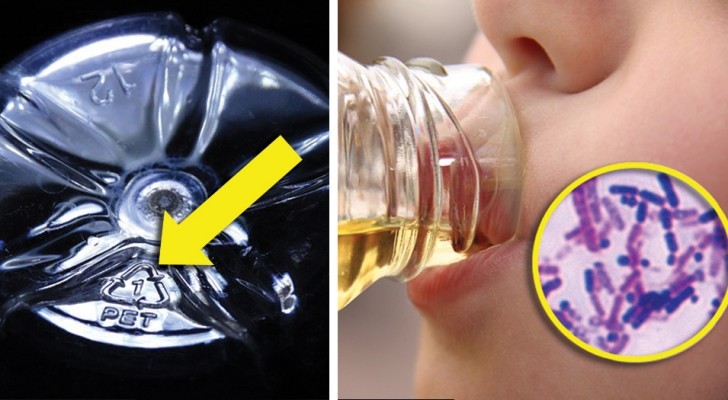 Advertisement
Plastic bottles are reused for days and days, bottle caps are touched by dirty hands that then put them back on bottles that are made of plastic materials that are not completely reliable.
Yes, because in addition to the cautions we should already be aware of, there is the question of --- how was this bottle made? 
To figure out if it is a type of plastic that would be better not to use, you have to look at the symbol on the bottom of the plastic container or bottle. Here is how to understand and interpret these numbers. 
Advertisement
Some types of plastic, over time, begin to release toxic substances.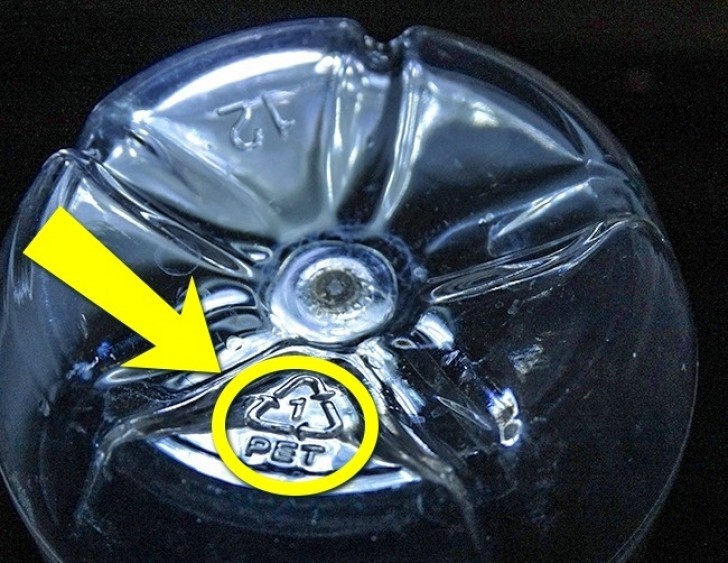 To know the type of plastic bottle we are drinking from, and to make sure it is not harmful to our health, just look at the number that is usually printed on the bottom of the bottle.
Advertisement
Some plastics are suitable to for storing solid and liquid foods, whereas, others are not. Here are the ones that should not be used with solid or liquid foods.
Plastic bottles marked with number 1 are made of PET, polyethylene terephthalate. They are suitable for single use and if exposed to heat sources (even sunlight) can release toxic substances.


Plastic bottles with numbers 3 and 7 should also be avoided. The first are made with PVC (polyvinyl chloride), responsible for the release of dangerous chemicals, and the second because they are made of plastic obtained from the merger of several types of plastic and are therefore not stable or reliable.
The Number 6 identifies polystyrene, with which plastic bottles are not usually made. To explain more clearly, polystyrene is the material used to make the white protective panels inside the packaging boxes containing household appliances. If this plastic material is subjected to heat, it releases carcinogenic substances.
The safest plastic bottles are those made of high-density polyethylene (number 2), a much harder plastic, low-density polyethylene (LDPE) (number4) which is softer to the touch, and polypropylene bottles (5) which are the only ones that are suitable for reuse, obviously, only if you wash them carefully after each time they are used.
Water bottles, when used improperly, are the perfect place for bacterial growth.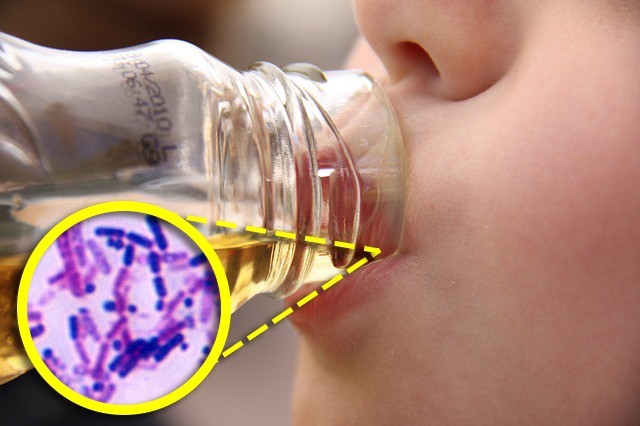 A research study has found that the number of germs found on incorrectly used water bottles is more than those present on a dog food bowl. Bacterial contamination occurs especially when we take off the bottle cap with dirty hands, when we pass the bottle to several people, when we do not wash the bottle after use, and when we leave water in the bottle too long.

Image: Doc. RNDr. Josef Reischig, CSc./Wikimedia
Pay attention also to the type of bottle we drink from because bottles with various types of openings are the ones that are the most contaminated by bacteria.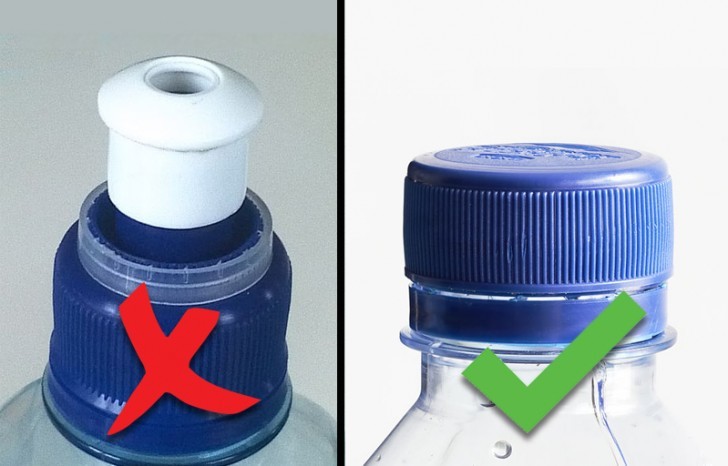 This is because they are often used on occasions where hygiene is poor, for example, while doing sports. However, the real reason is that due to how they are made, the cap has many small slots that are difficult to reach and where water flows in and stagnates favoring the growth of germs and bacteria. It is best to avoid them!

Image: Mikael Häggström / Crisco 1492
Advertisement