22 rare historical photos that have captured epic moments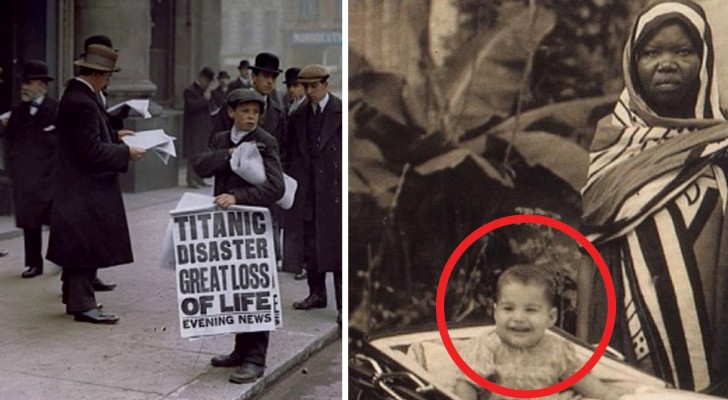 Advertisement
Nowadays, every event is documented by hundreds and hundreds of images and videos, taken not only by professionals but by all (or almost) of those who happen to be present and armed with their own smartphone! 
Before photography became economical, it was not this easy! As a matter of fact, finding photographic documentation of historical events is really difficult, and when it happens we are catapulted into a world we only knew about through news reports. 
Here are 22 examples of historic photographs worth seeing.
Advertisement
1. A nanny poses with baby Farrokh Bulsara in Zanzibar.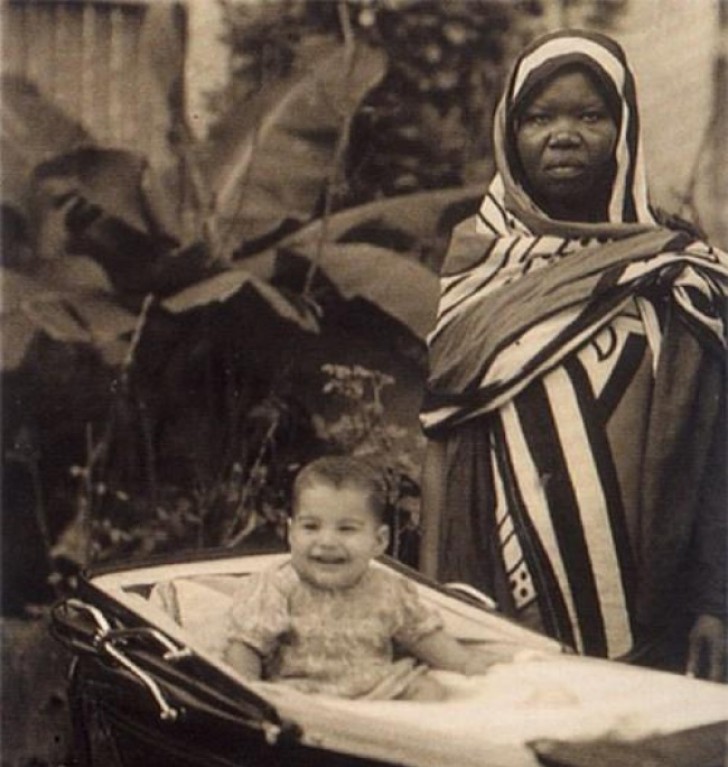 Little Farrokh Bulsara, 25 years later will be known around the world as Freddie Mercury!
Advertisement
2. In Romania, to make room for a boulevard, a building weighing 7,500 tons was literally moved.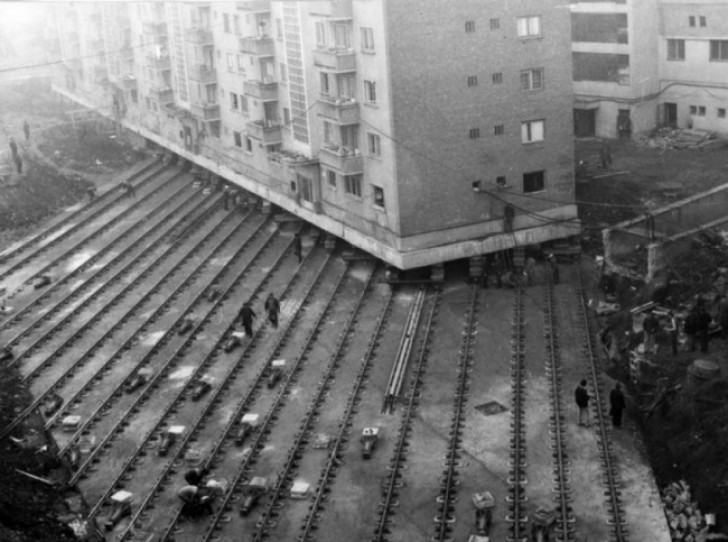 3. Claude Monet next to some of his works in 1923.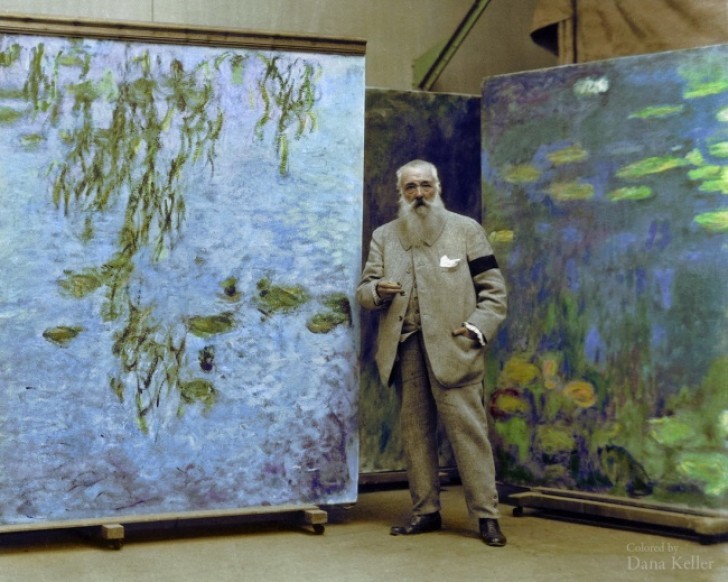 A year and a half before becoming famous, the Beatles played in a club in Aldershot (England), to a very enthusiastic audience.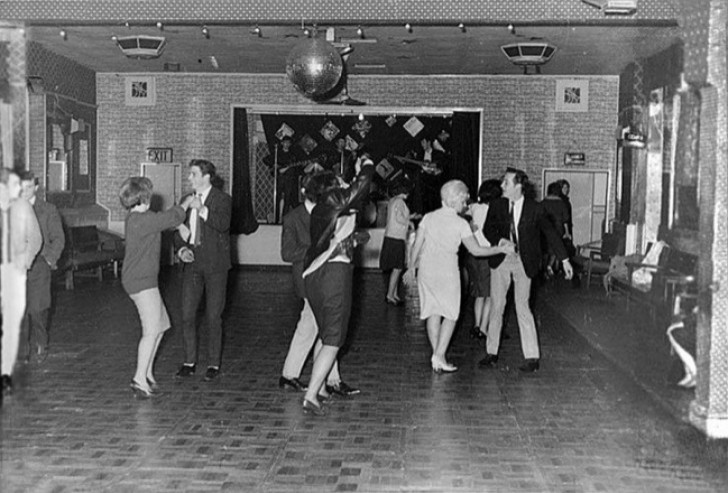 5. Marilyn Monroe posing for soldiers in 1954.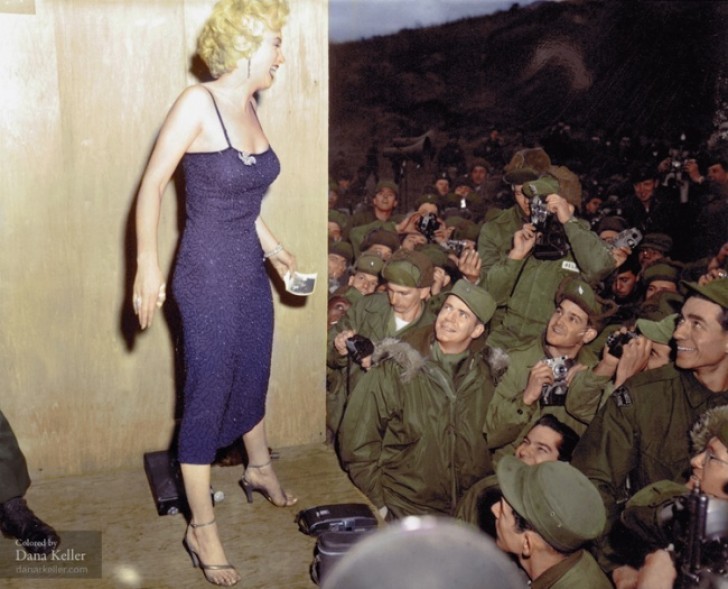 Advertisement
6. The seal on the door of the Tomb of Tutankhamon, which had been closed for over 3,000 years (1922).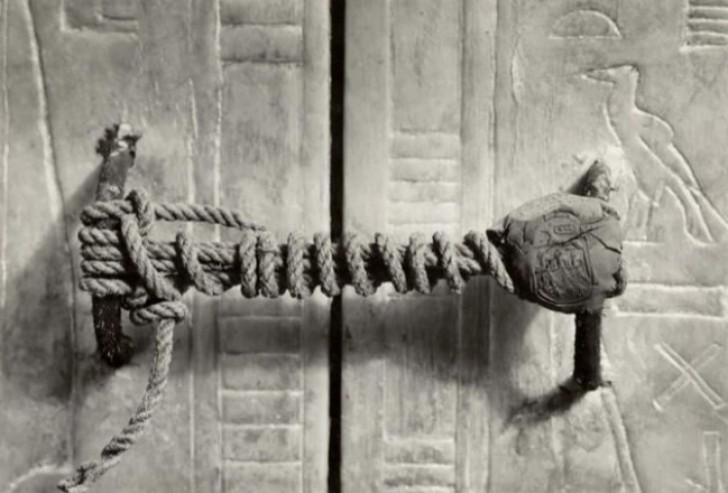 7. American soldiers celebrate Easter in 1944 during World War II.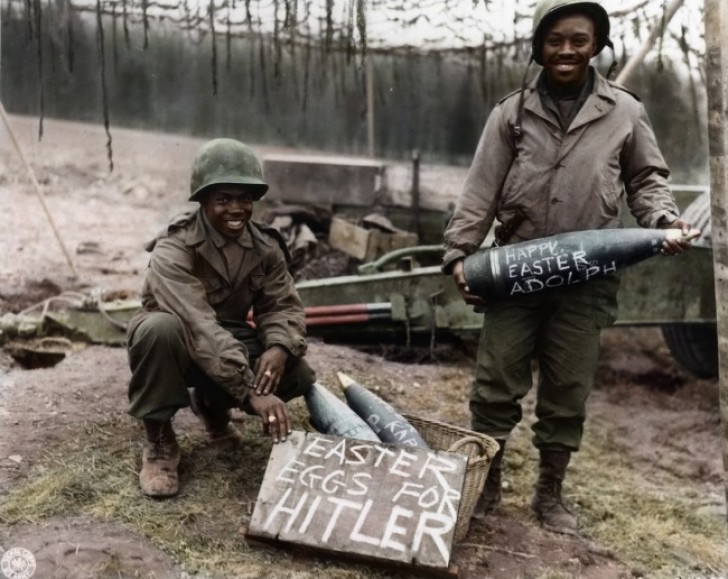 Advertisement
8. Lunch break at Disneyland with all the employees in costume in 1961.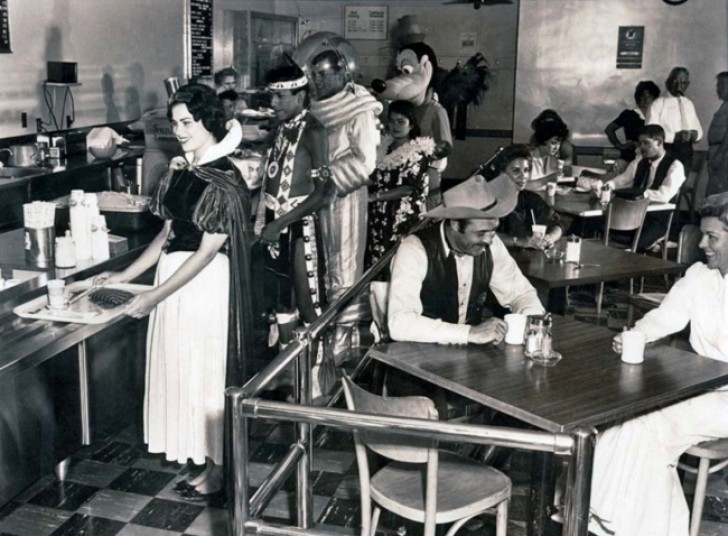 9. Sophia Loren and Jayne Mansfield in 1957.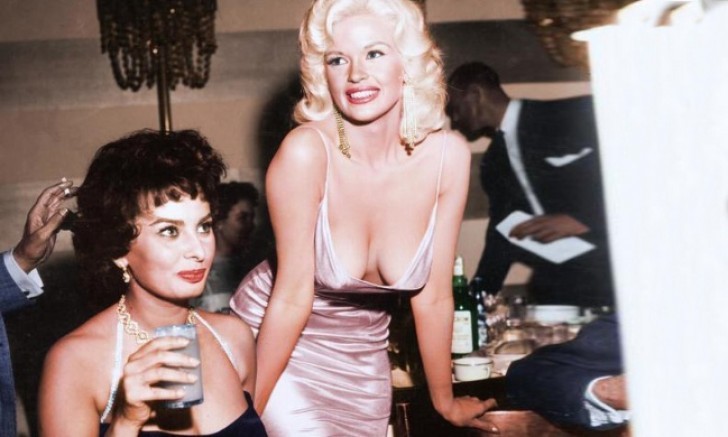 Advertisement
10. The announcement of the Titanic disaster in 1912.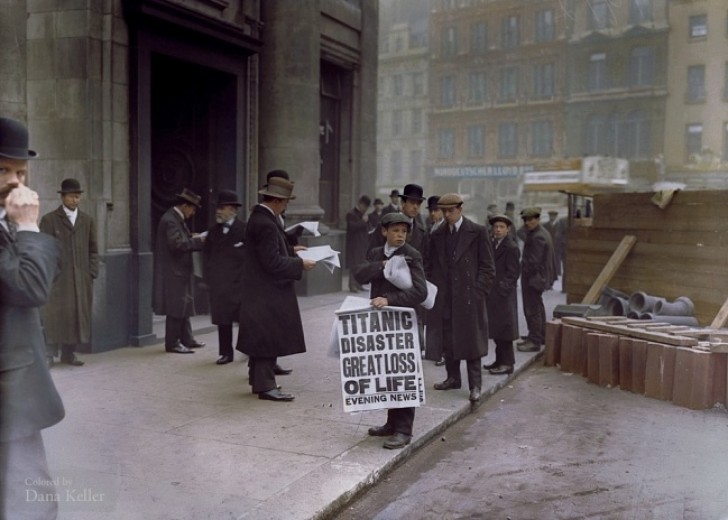 11. The first hard disk in history ... with a capacity of 5 Mb.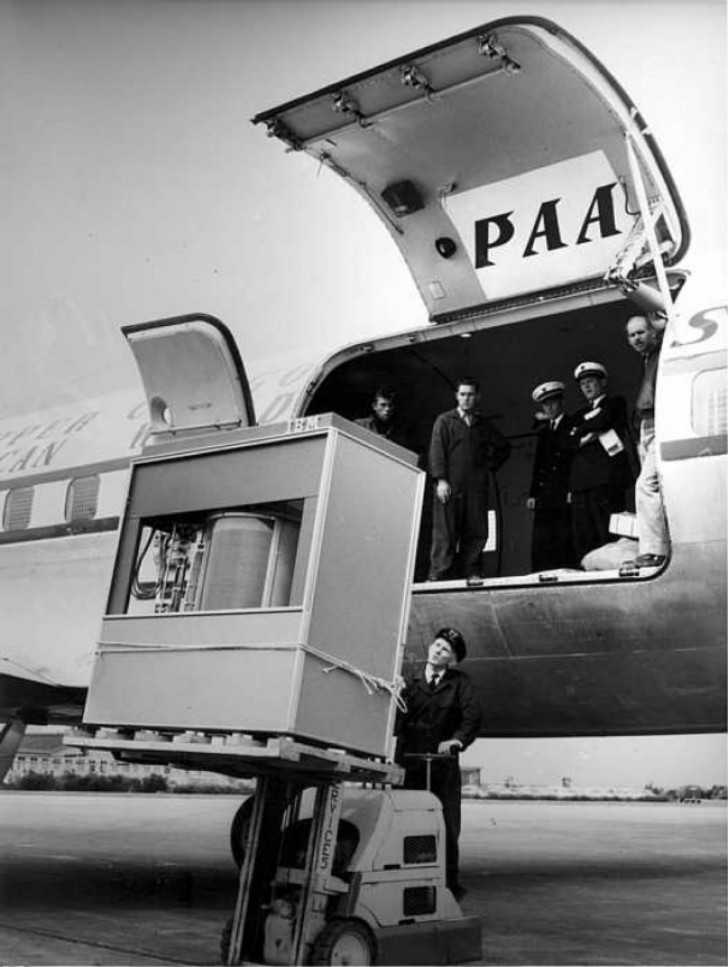 Advertisement
12. With its 804 ft (245-meter) length, the Hindenburg airship was the largest ever built, but it still could not avoid a disastrous explosion.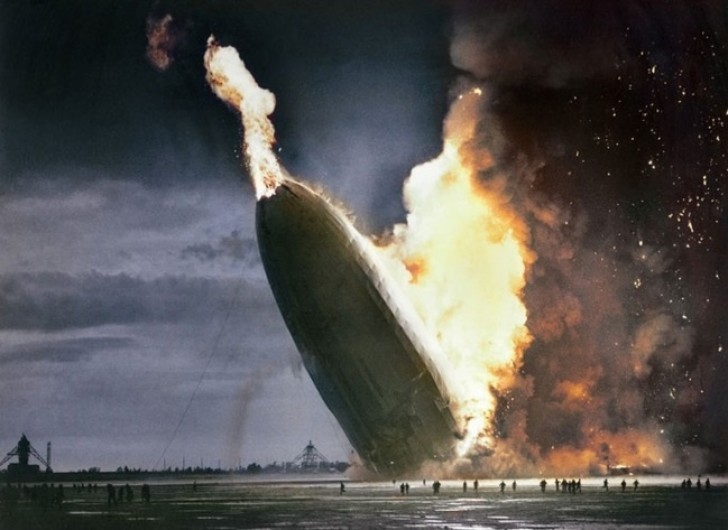 13. One of the first telephoto lenses built in 1900.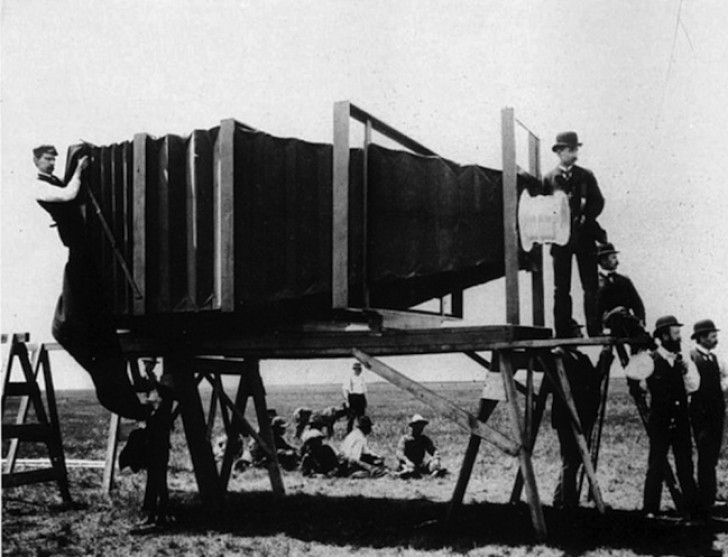 Advertisement
14. Women carrying blocks of ice in 1918 during the WWI.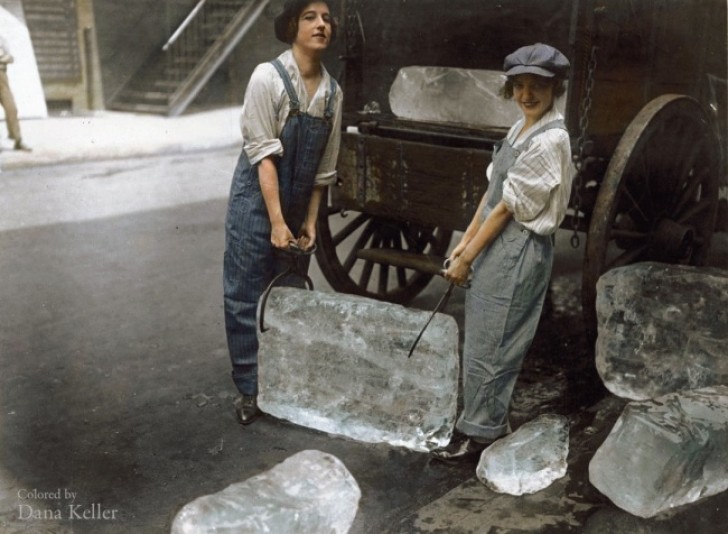 15. A car accident in Washington, DC in 1921 (color added to the photo later).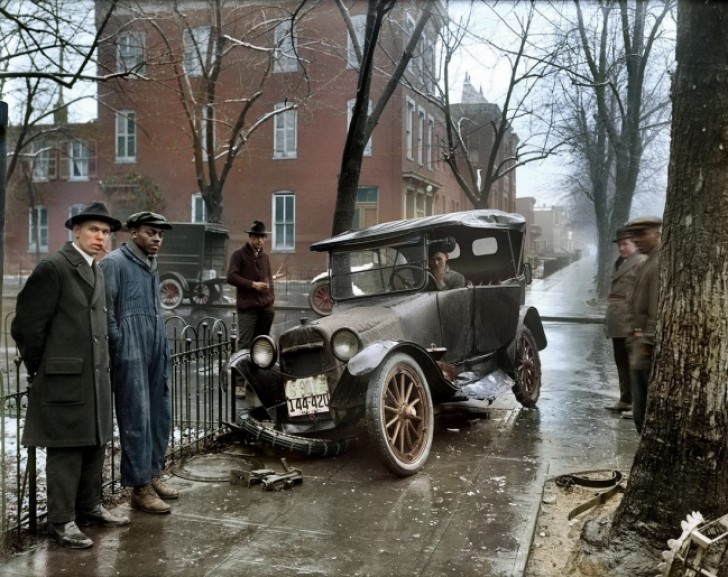 Advertisement
16. A Flight Simulator in 1942.
17. Very young paperboys during a break from selling newspapers on the city streets.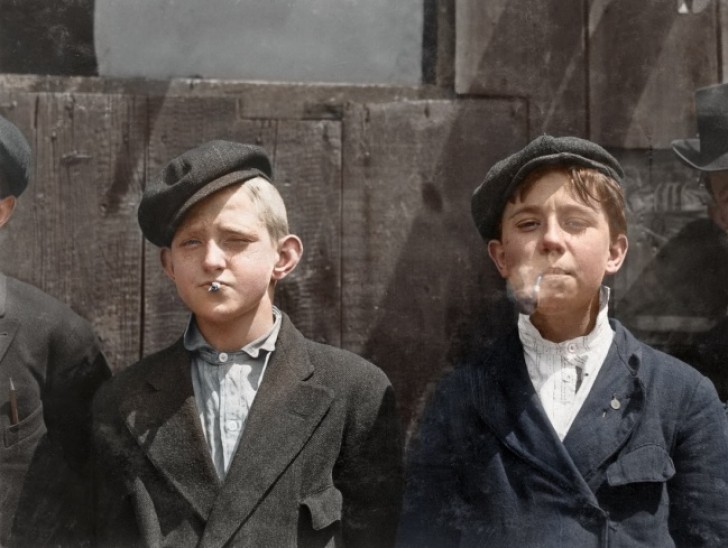 18. Fiat organizes a race for its workers on the roof of the Fiat factory building in Turin, Italy.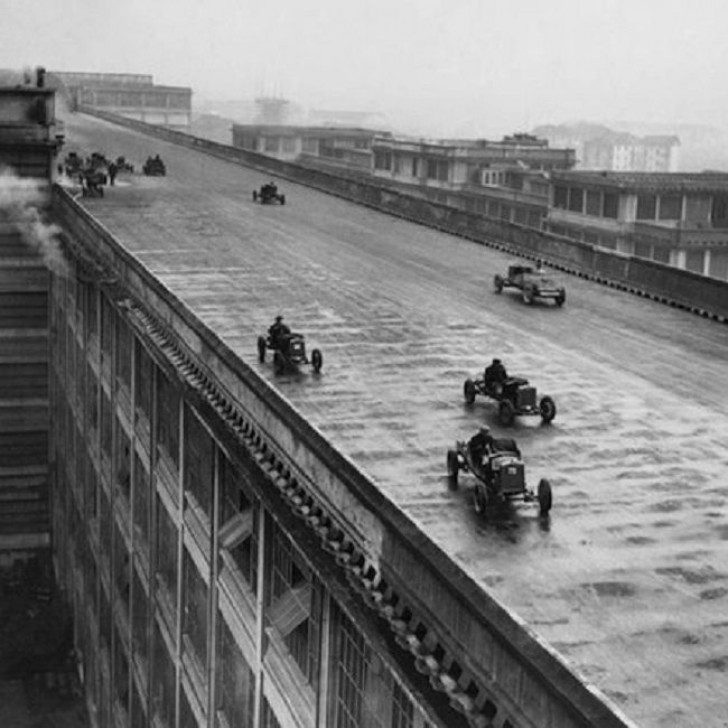 19. A man begs for money from King George V, the King of Great Britain in 1920.
20. Auto mechanics at a car repair shop in Washington, DC in 1924.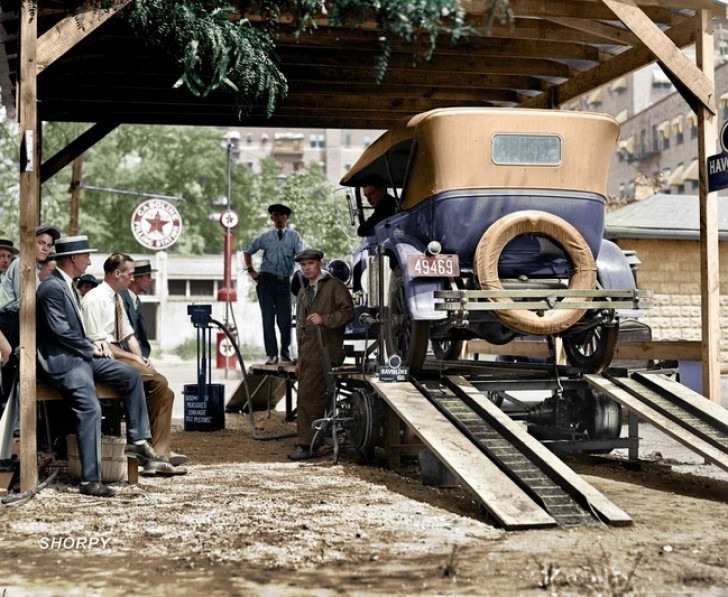 21. A mobile swimming pool on the streets of New York in 1960.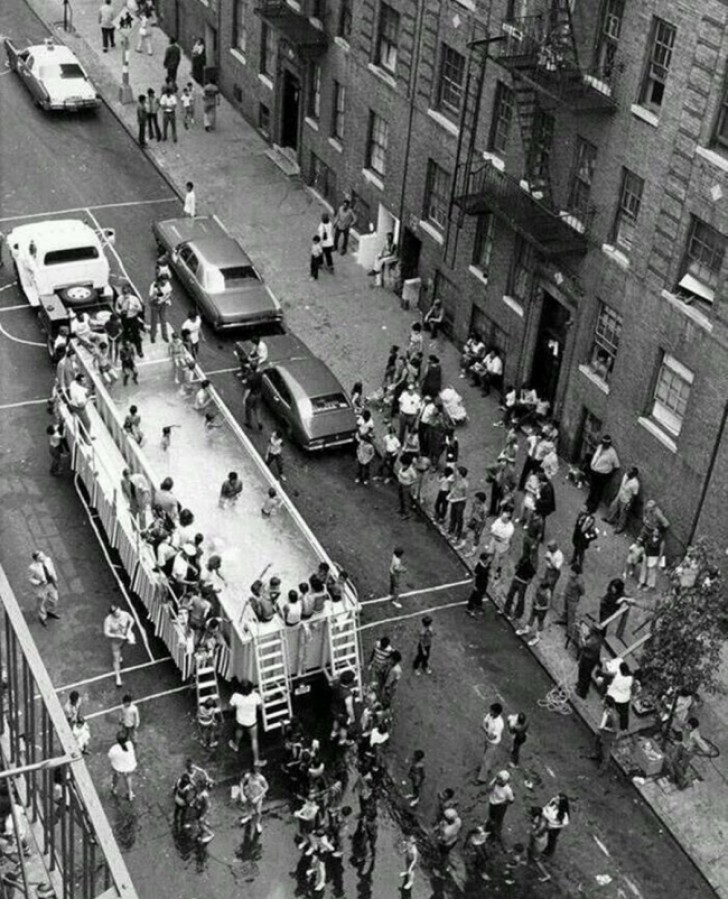 22. Steven Spielberg on the first set of the film "Indiana Jones" in 1980.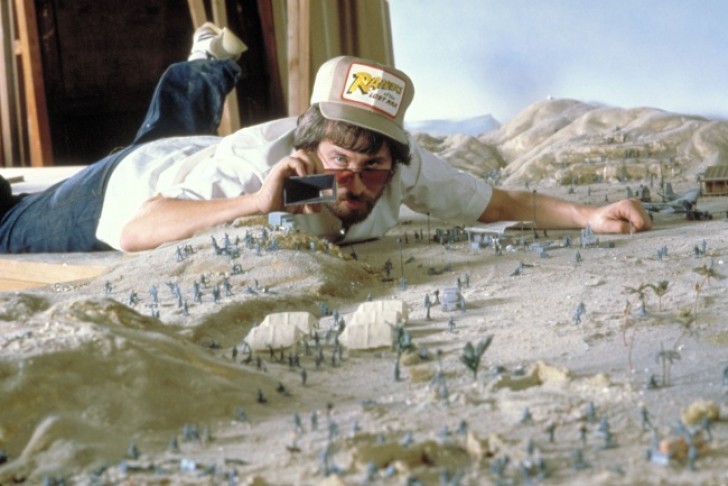 Advertisement