Tracking down people in old photos and recreating the same shot after 30 years is certainly a fascinating photographic project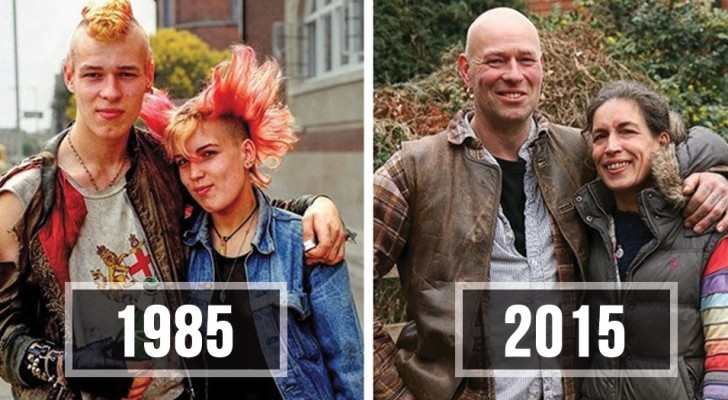 Advertisement
"Reunion" is the name of the most ambitious photographic project by the British artist Chris Porsz.
As a matter of fact, the first part of the project began about 40 years ago with photos that Porsz took of random passers-by on the streets of Peterborough in eastern England, during the 1970s and 1980s. 
The second and last part, however, took place a few years ago, and not without some difficulty. This was due to the fact that Porsz had to track down the same people in the old photographs and then convince them to pose again, in the same position and in the same place.
This is a project that has provoked emotions, in those who were suddenly reunited with old friends that they had not seen in many years and also the curiosity of those who look at Porsz's photographs that have been so perfectly recreated.
Advertisement
A kiss in a station (1980- 2009)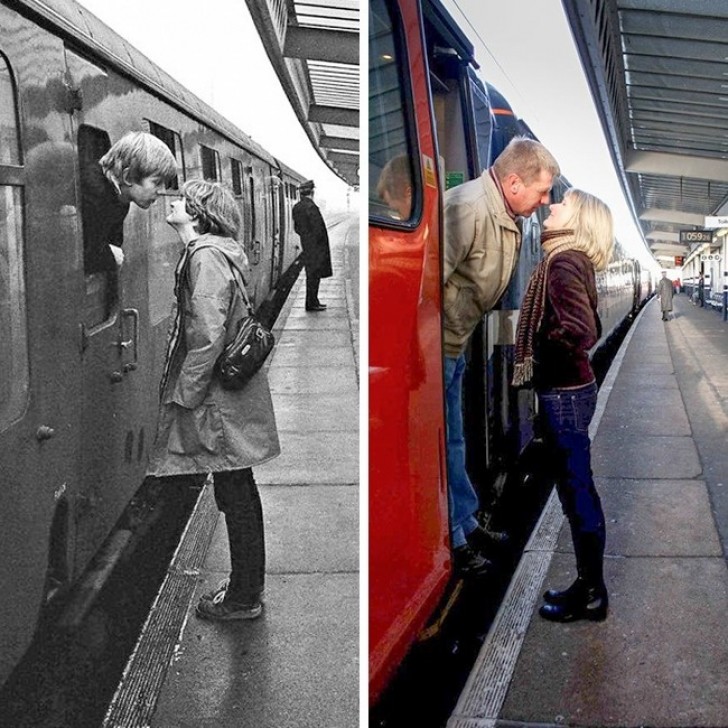 In 1980, Tony was 22 years old and Sally was 21. He was working as a teacher in Essex and she had a job in the local government. They got married a year later. Today they have two children.
Advertisement
Ian Medler and Peter Yates (1980-2010)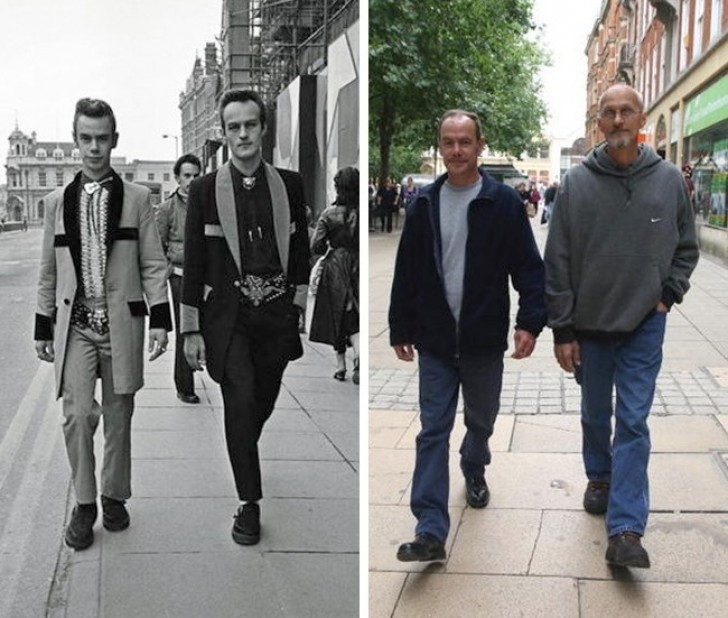 Punks on the Stairs, (1980-2015)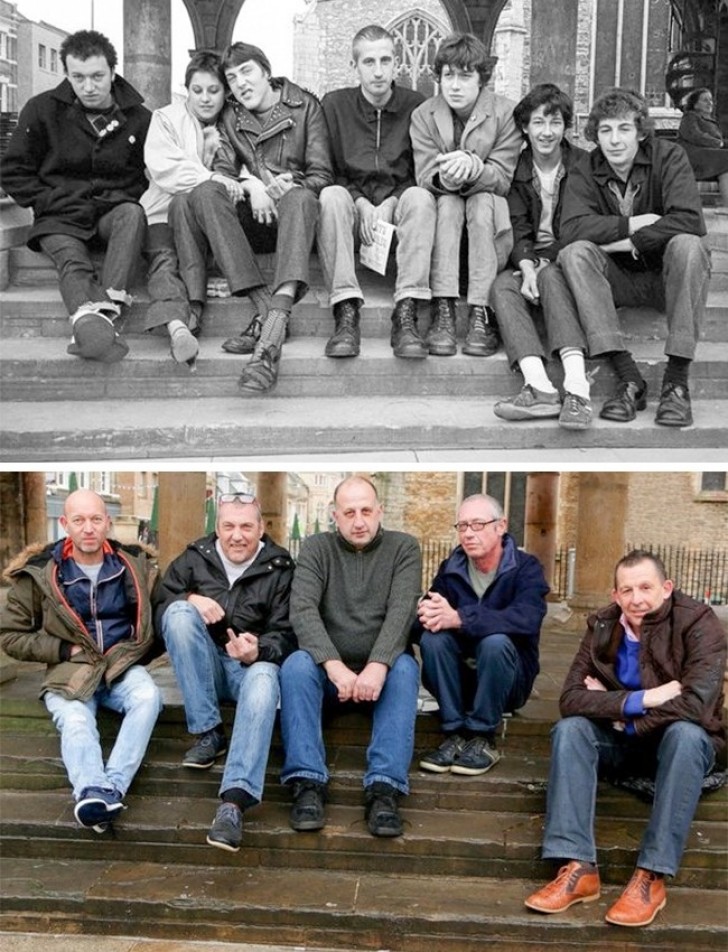 In 1980, these punk boys were photographed in the square on the steps of the Peterborough Cathedral. Thirty years later, they reunited as adults, each now with their own profession. The two people missing from the most recent photo have unfortunately passed away prematurely.
30 years later
Waiting for the pay phone (1981- 2016)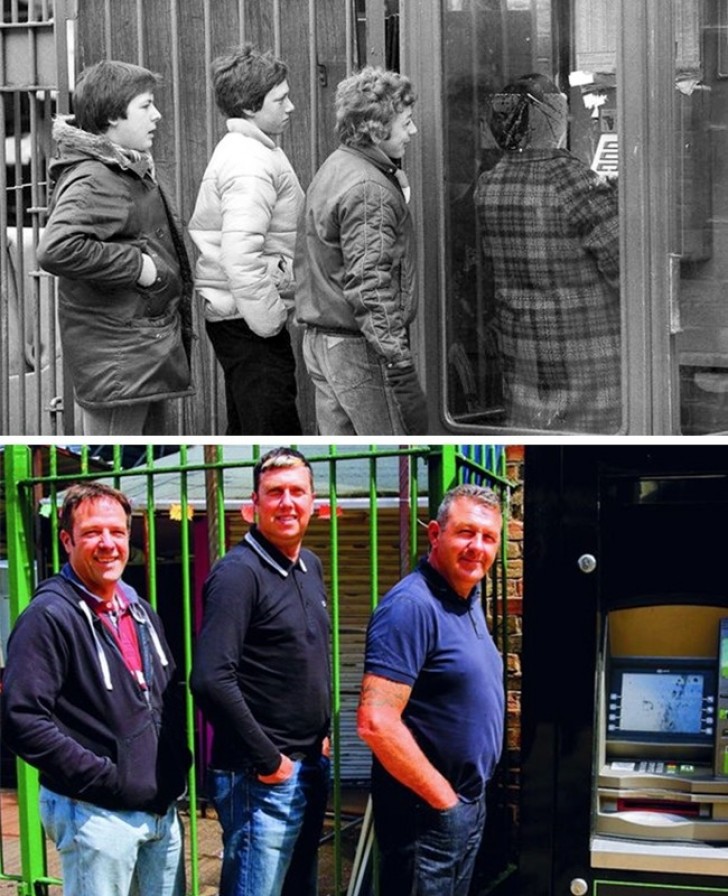 The three boys in the picture attended the same school, and at that time they were on summer vacation. The new photo was recreated by replacing the telephone booth and pay phone with an ATM cash machine.
Advertisement
Micky Metal (1980-2016)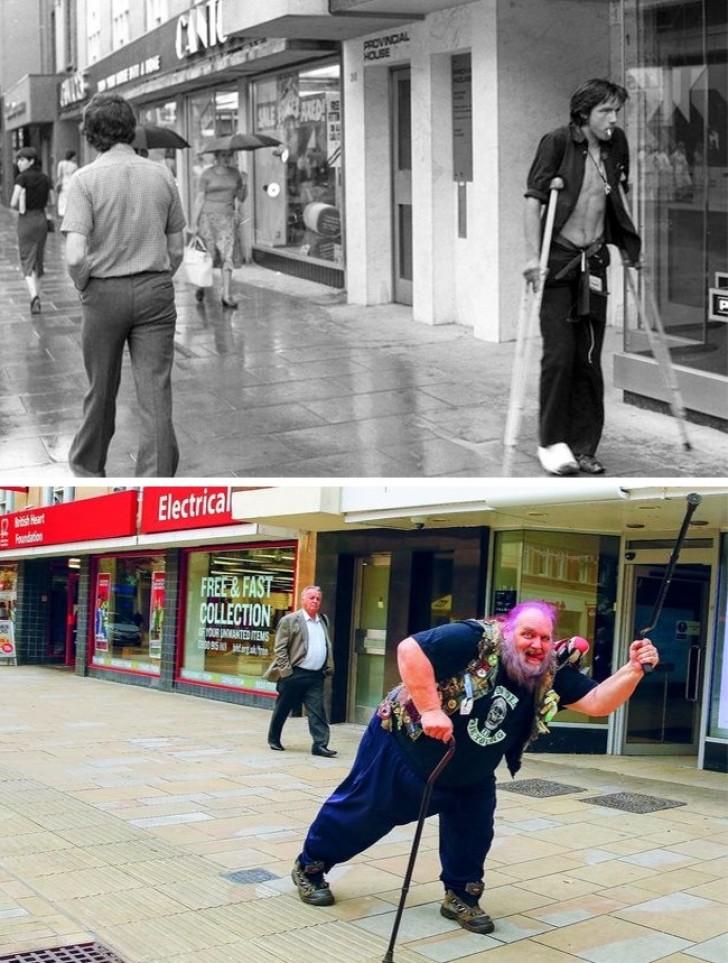 Steve Osborn was nicknamed "Micky Metal" because he had been involved in many motorcycle accidents and had undergone multiple surgical procedures on his legs. Those motorbikes were and still are his greatest passion. Now, he is married and has four children.
A sales assistant in a jewelry store (1990-2015)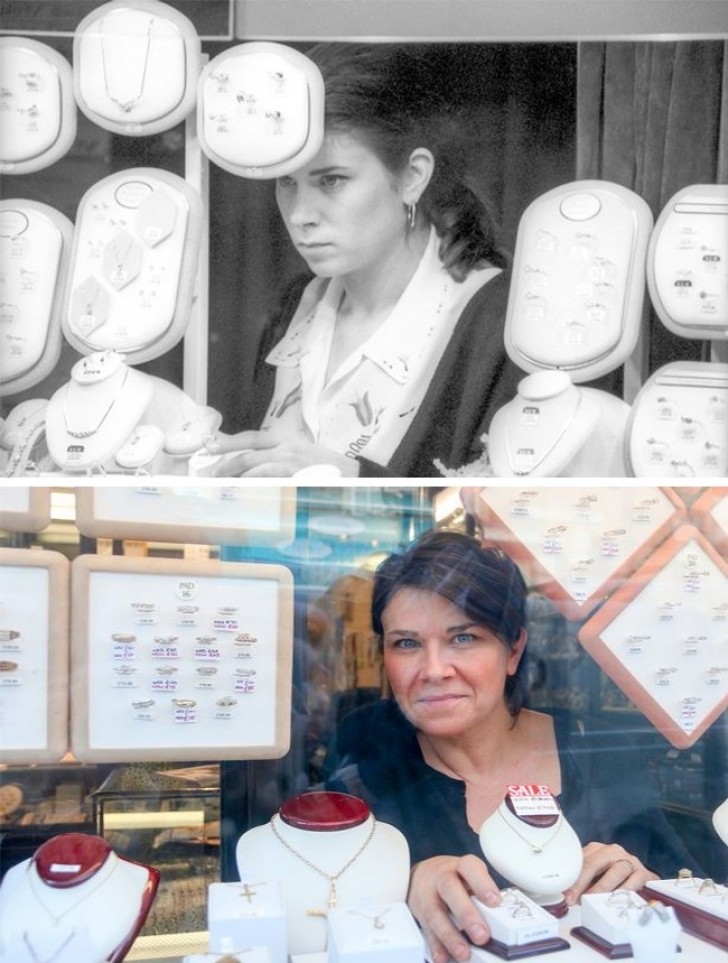 Vicki Gracey had been working in this jewelry store for two years when the original photograph was taken. Since then, she has changed several jobs, and today she is married and has two children.
Advertisement
Nobby (1980-2015)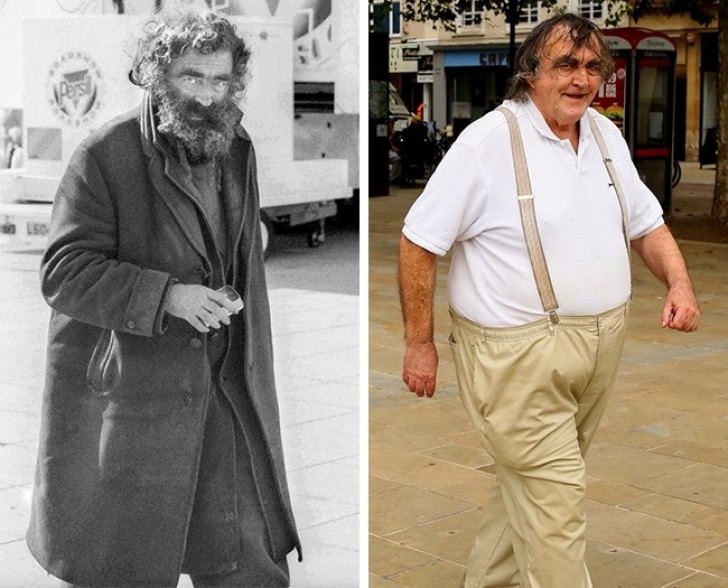 His nickname is Nobby, but his real name is Michael Ross. He lived in a bus for 10 years before finding a home thanks to the local authorities.
Dog and Tina (1985-2015)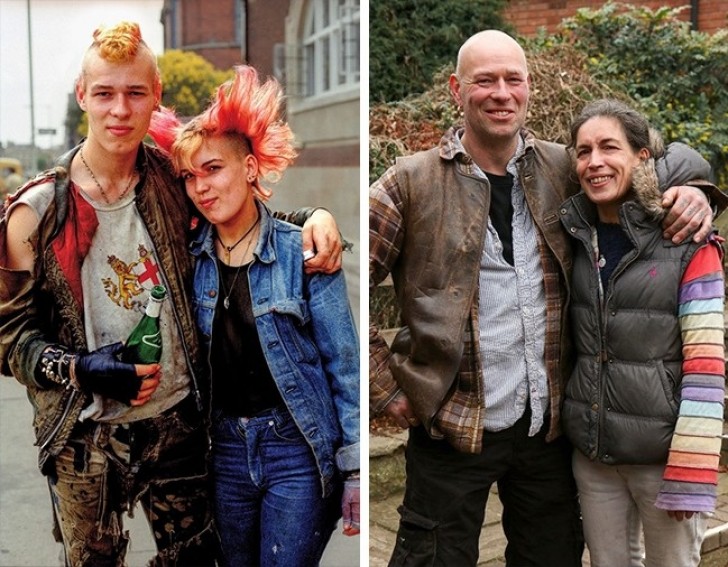 Tina was only 18 years old when she was photographed behind the Peterborough cathedral; at that time she was engaged to Dog, with whom she shared the punk lifestyle. The two started traveling around the world in 1990, then they got married and had two children. Today, although they are no longer together, nevertheless they still have a good relationship. They decided to pose again to remember the old days: "It was a fantastic time -- and I still had all my hair on my head," Dog said with a smile!
Advertisement