30 photos showing that genetics is a serious matter
1. This little girl is identical to her father when he was small.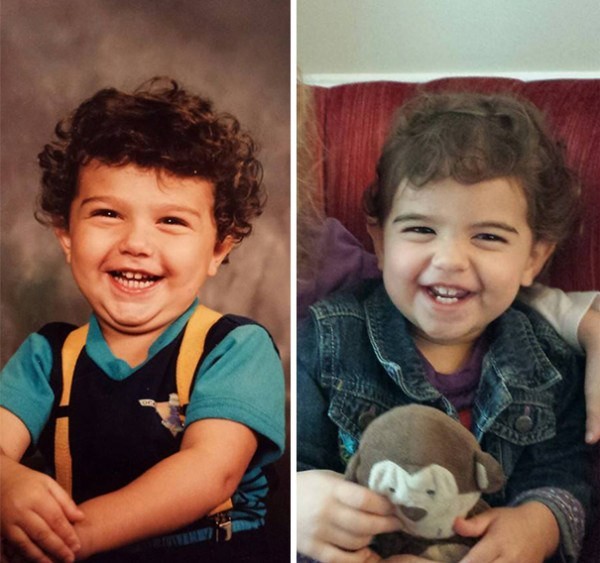 2. Grandmother and grandchild --- Equal.
3. This dad obviously has a time machine!
4. Even the same vest!
5. Father and son --- they have the same eyes.
6. Virtually the mother's clone.
7. Another case where the daughter is the same as her father.
8. The expression is unmistakably the same!
9. Father and son on the left, son and grandson on the right.
10. The niece has the same smile as her grandmother.
11. Mother and Daughter ... Or the same little girl?
12. Mother and daughter, twins!
13. Mother and daughter in the same place.
14. In three generations the face has not changed!
15. He is his dad's clone, only with more hair.
16. Here the resemblance is amazing!
17. Father and son --- they have the same smile!
18. The same eyes and the same smile.
19. A close degree of kinship is unequivocal.
20. Father and daughter.
21. Mom and her daughter --- and the same passion for sports.
22. Mother and daughter, --- both quite cute and funny!
23. Father and son could definitely be confused in this photo.
24. The same mischievous look!
25. Apparently, it is possible to clone a human being!
26. Mother and daughter were both adorable as babies!!
27. The same fascinating charm.
28. It seems like this is the same baby --- but it is not!
29. Find the Differences.
30. Same story!