Bad day? Well, try boosting your mood with these photos!
1. This cat seems to be saying "Don't worry so much! Everything will turn out fine!"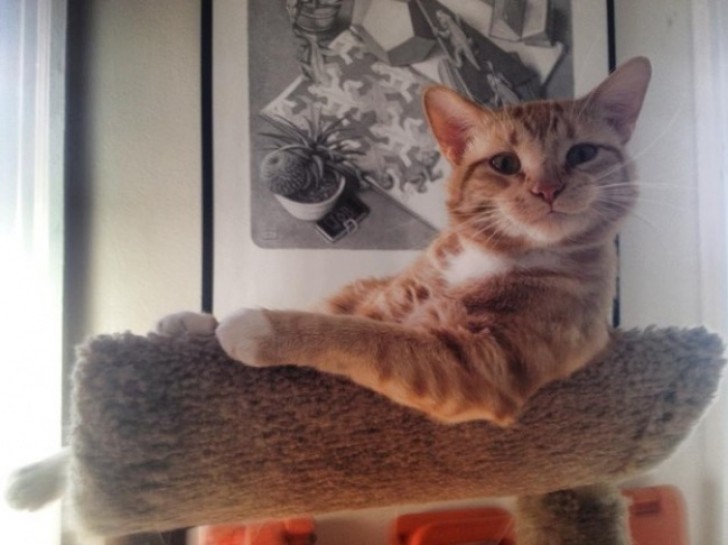 2. A delightful baby hippopotamus!
3. A puppy who has discovered the most convenient means of transport --- his older and bigger brother!
4. This kitten has learned to drink from a straw!?!
5. A baby hedgehog that is ready for Christmas.
6. A kitten that is apparently capable of sleeping anywhere. Wow!
7. The beginning of a long friendship.
8. Did you know that there are two teddy bears hidden under your kitten's paws?
9. The happiness of children who grow up with pets.
10. This dog that reminds us that we must also enjoy the little pleasures of life!
11. A puppy just saved by firefighters.
12. A smiling sloth!
13. What a delicious cookie! Thank you, my human friend!
14. Ok! Now, I'm ready for the photo!
15. This cat carefully mimics a baby's first movements.
16. A big hug between the best of friends.
17. A turtle who knows how to smile at life!
18. A couple of friends sharing a moment of relaxation.
19. A dog who is clearly enjoying its moment of celebrity.
20. A beautiful dog who knows how to take care of the smallest member of the family.