12 trees among the oldest and most majestic trees on planet Earth!
1. A giant rhododendron "shrub" over 125 years old in Canada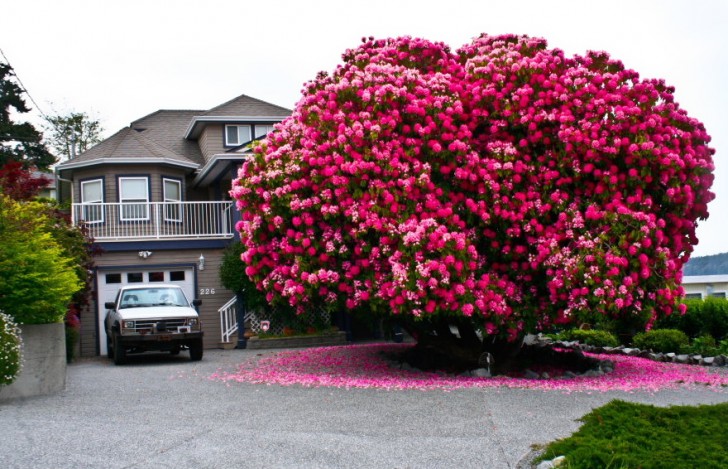 2. Ultra centennial glycine tree in Japan
3. The famous Maple Tree Tunnel in Oregon
4. "The Dark Hedges" is an iconic road in Ireland (also featured in the TV series "The Game of Thrones").
5. Incredible trees sculpted by the wind on Slope Point on New Zealand's South Island.
6. The giant Japanese maple tree in the Portland Japanese Garden in Oregon
7. Blossoming cherry trees on the streets of Bonn, Germany
8. The "Angel Oak Tree" on Johns Island in Charleston County, South Carolina (USA)
9. The "The Dragon's Blood" trees located on the island of Socotra (Yemen)
10. The "Rainbow Eucalyptus Trees Kauai" can be seen at the Keahua Arboretum in Kauai, Hawaii.
11. The huge Baobab trees in Madagascar
12. The giant Sequoia trees in the Sequoia National Park in California