This type of time travel lets you see DOUBLE! Both then and now!
Here are my parents on the day of their wedding in 1961. My dad looks just like Matt Damon. When it comes to a known character, however, finding someone who looks like it is easier because people who go to 'research' can be really many! After showing you the nice encounters between strangers, today we want to show you how the TV and movie stars look like they all have ... In the past! Who can travel in time?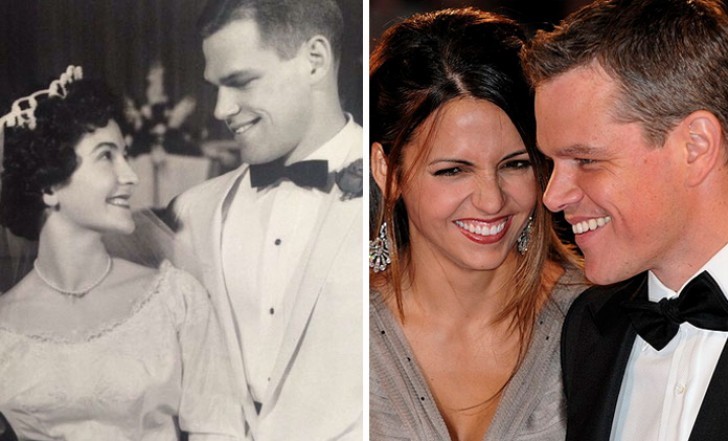 My father and Johnny Depp ... Am I the only one who sees the resemblance?
That's how Andy Samberg and Daniel Radcliffe would have looked like in the 1970s.
Which one is Eddie Murphy?
One of my best friends, a 13-year-old girl, resembled Natalie Portman a lot.
Steve Martin's double? A woman who lived in the Victorian era!
My dad looks like Michael C. Hall.
Jay-Z in Harlem in 1939. Wait ... How is it possible?
My grandmother, a Jewish white woman, in a 1962 photo ...
The relative of Harry Potter we did not know anything about.
An Egyptian bust and Michael Jackson.
Charles Burns, a Liverpool miner, and Justin Timberlake.
A man in the background of a 1500 painting and Sylvester Stallone.
This Tennessee man in 1870 and Nicolas Cage.
My great-grandfather looks like Matthew McConaughey.
John Travolta also has his own past look-alike --- his double lived in the second half of the twentieth century.
The Roman Emperor Marcus Aurelius and the rapper Eminem.
This young girl is a dead ringer for Leonardo di Caprio!
An unknown gentleman and Steve Carell
The painter Nicolae Grigorescu and Orlando Bloom