Do you trust the photos you see on social networks?
1. Having a great time at the stadium.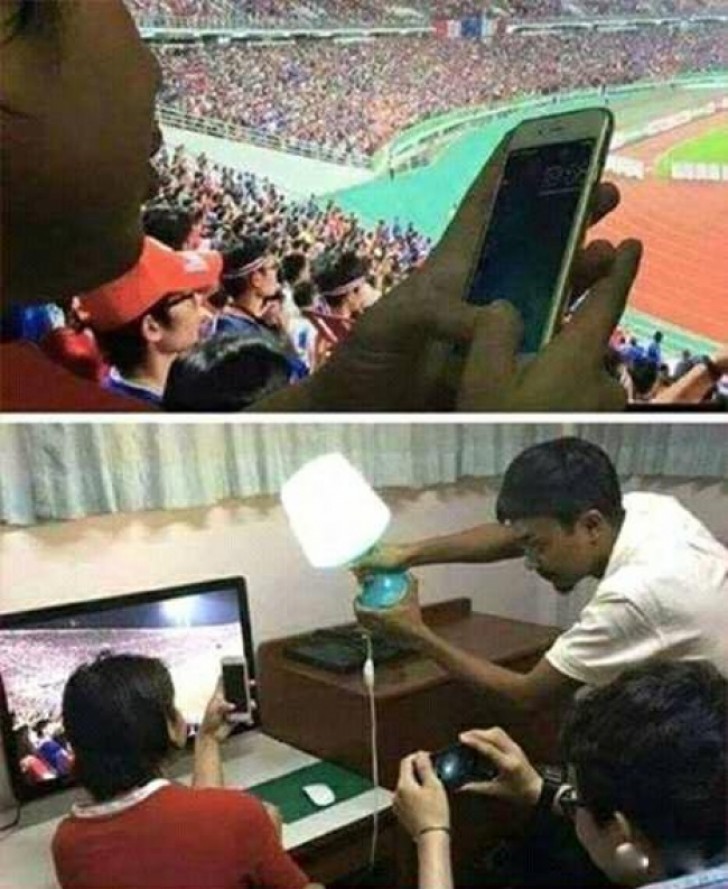 2. How to get designer footwear while spending very little money.
3. Dinner with my love.
4. My beautiful car is a jewel!
5. Newly employed at a prestigious company.
6. Playing golf with gentlemen at a golf club.
7. You must train yourself.
8. A magnificent sunset in a gorgeous place.
9. I love it when they cook for me.
10. Leaving to go overseas!
11. My love photographed me while I was sleeping.
12. Look at that bankroll in my pocket ...
13. A complete renovation of the kitchen.
14. The unmistakable night lights in New York City.
15. Finally, I have my own car!
16. Put your room in order and everything will take on a new and positive perspective!