They lose the cattle fair competition and fall asleep together and this boy and his cow are immortalized in a photo
A fifteen-year-old named Mitchell Miner and his cow named Audri participated in the annual dairy cattle fair in Iowa. In spite of all their commitment, they ranked only fifth out of seven participants.
At the end of the day, exhausted, the two fell asleep and were found by the boy's father, who took a picture and shared it online with the caption: "Mitchell and his heifer after yesterday's competition."
A few hours after it had been posted the image had already gone viral ...
Although the tenderness of this image did not help them to get a better ranking in the competition, for some reason, it has conquered the hearts of thousands of people.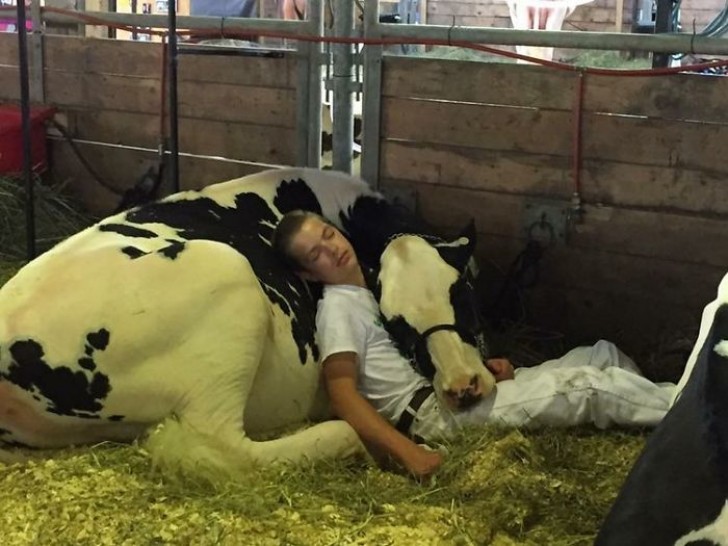 Every year the boy's parents acquire some animals to take care of for the summer because they want their children to grow up knowing the beauty of farm life.
"We both grew up on a farm, and even though we now live elsewhere, we still feel within ourselves the values ​that this lifestyle transmits to you. In this way, we want our children to learn to appreciate those values."
At the end of the summer, the cow Audri will return to the farm where she usually lives, but thanks to this photo, young Mitchell will keep the memory of this beautiful experience forever.