Discover the health benefits of eating watermelon!
Everyone likes the watermelon, especially during the hottest days of the summer.
But in addition to its pleasing taste, there are many other fantastic reasons to eat as much watermelon as you want!
So start looking for some alternative methods to consume this juicy fruit, and at the end of the article, we have attached a video to show you how to make nice and tasty watermelon icicles.
In any case, here are the seven fantastic watermelon properties that benefit the body.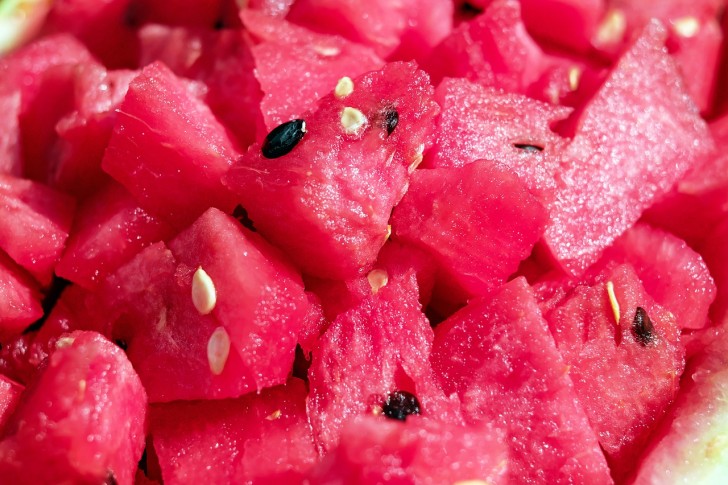 1) Improve circulation. Consuming a lot of watermelon will improve your cardiovascular health and well-being.

2) It gives comfort to your stomach. If you have stomach acid, just eat a few pieces of watermelon, remember to chew them slowly!

3) Lower blood pressure. Thanks to its properties watermelon seems to be able to lower blood pressure.

4) Reduces muscle fatigue. After any physical activity or physical effort, eating watermelon can be of help. Researchers believe that the merit is due to the L-citrullin amino acid contained in watermelon.

5) Help with kidney stones. Drinking a tea made by infusing split watermelon seeds can help with treating kidney stones.

6) Improve skin. Not only the high water content but also the vitamin A contained in watermelon is of great help to the skin.

7) It cures constipation. The large amounts of liquids and fibers contained in watermelon are very useful if you have trouble emptying your bowels.

Now, here is a video to show you how to make fantastic Neapolitan Popsicles (three-flavored) made with fresh fruit!