China reveals the world's first virtual no-rails train track!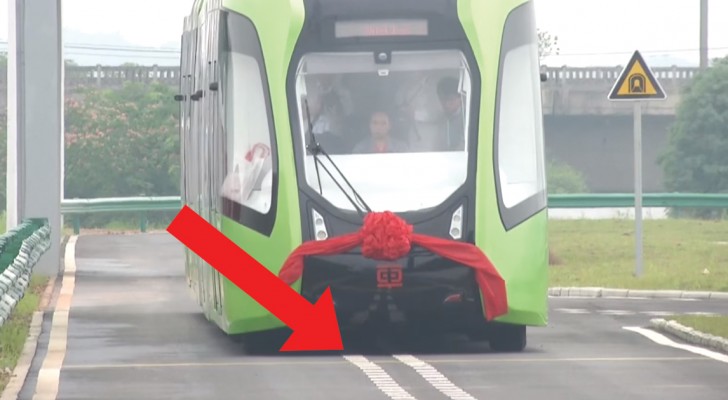 Advertisement
China has created and produced the first tram-bus that travels without rails! This innovative public means of transport is driven by electric impulse and guiding its direction is the combination of rubber tires and white lines on the asphalt equipped with sensors.
With one 10-minute charge, this tram-bus can travel 25 km (15.5 miles). In addition, to being a highly practical means of public transport its passenger capacity can be quickly and easily expanded.
Furthermore, with this type of virtual tram-bus, routes can be swiftly and efficiently decided and changed without the need for long and expensive road works.
Advertisement