What would you do in this situation?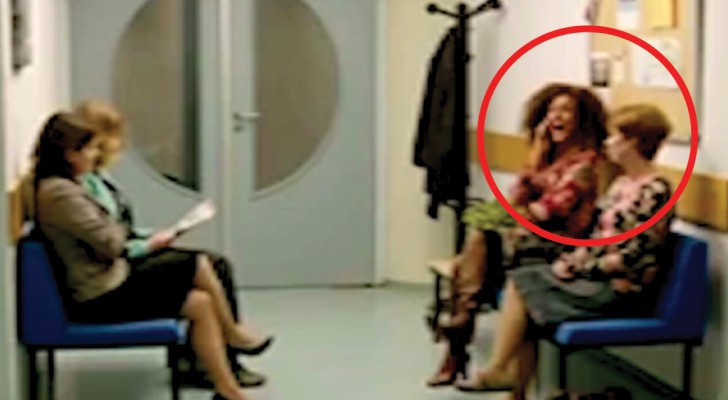 Advertisement
Scenario --- We are in a waiting room and a cell phone rings. After a while, the owner responds and starts laughing loudly with the type of laughter that has a very annoying sound.
Sitting next to the woman who is laughing loudly and rudely is another woman who is getting more and more irritated and angry each time the woman laughs! Abruptly, she passes from annoyance to defensive action and finds an extreme solution. 
Who has not been in a similar situation? Probably your reaction was not that of the video but it certainly comes close to what you thought about doing ...
Advertisement
Advertisement