Caught while boasting about his "Constant Flow" of cash!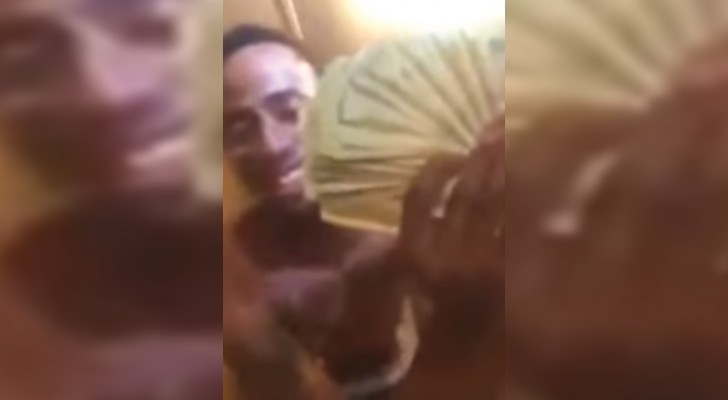 Advertisement
In Jacksonville, Florida, Breon Hollings, who is a drug dealer begins to record live images of himself flashing lots of cash money in front of the camera while he is boasting repeatedly and saying "This [sh....] don't stop man, no, this [sh...] don't stop!".
However, something is wrong, and at first, Hollings does not understand right away what is going down! But at some point, he realizes what is happening and tries to run away from the police officers, as they break into his home after declaring to have a search warrant,
The police said they did not know anything about the video, and that they already had plans to search Holling's house for drugs!
In any case, now the drug dealer has been arrested and justice will be delivered ... also thanks to his own video confession!
Advertisement
Advertisement