If at first, you do not succeed ... try again ... and then again...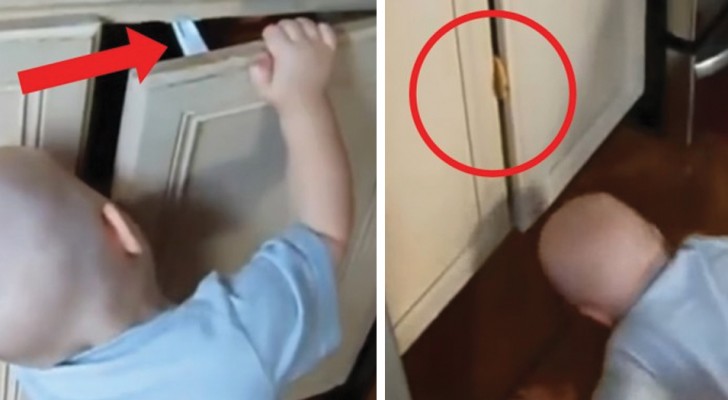 Advertisement
There is nothing worse than seeing all our efforts thwarted.
However, that is just what happens to this little child after he spends so much time trying to get around a lock that his parents have installed on a cupboard that contains cookies and snacks.
In the video, we see that after many frustrating attempts the little boy finally manages to pull a cookie out of a bag in the locked cupboard but ... then the dog steals it from him!
The only proper response is to burst out crying! Fortunately, his hard work had given him an unexpected result....one of the cookies had gotten stuck in the cupboard opening! This was to be his only reward for all of his efforts in this eventful affair.
Advertisement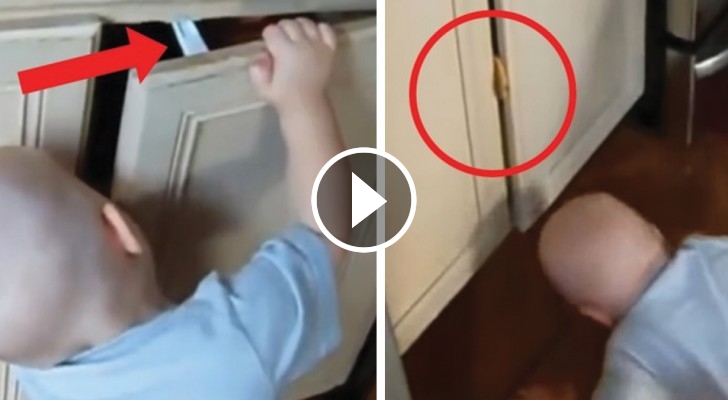 Advertisement