Discover how to convert a man's shirt into a trendy dress!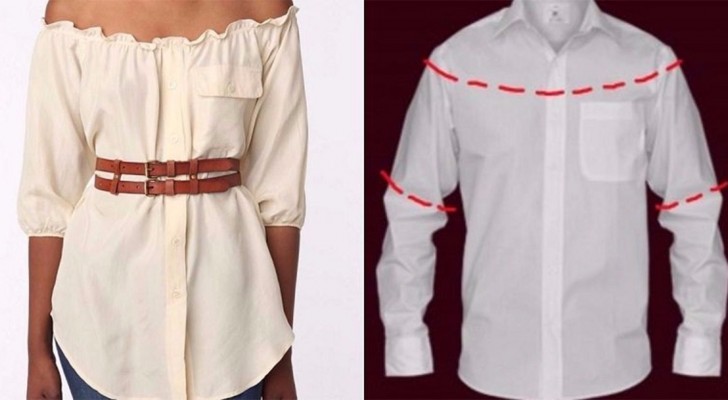 Advertisement
If you find yourself with a few men's shirts that are not being utilized, absolutely do not throw them out because there is the possibility to turn them into trendy clothes for women!
There are already many different DIY projects that demonstrate how to obtain the type of clothing desired, but in this article, I will propose ten completely diverse ideas.  Choose from the more suggestive versions, with accentuated necklines and side slits, or a more elegant style to wear even in the office.
In short, do not throw away any men's shirts that you may have on hand, or you will miss the chance to turn them into something special!
via takprosto.cc
Advertisement
1. Apply an elastic tape in correspondence with the dashed red lines. Then cut away the excess fabric, make a hem at the edges, and you are finished!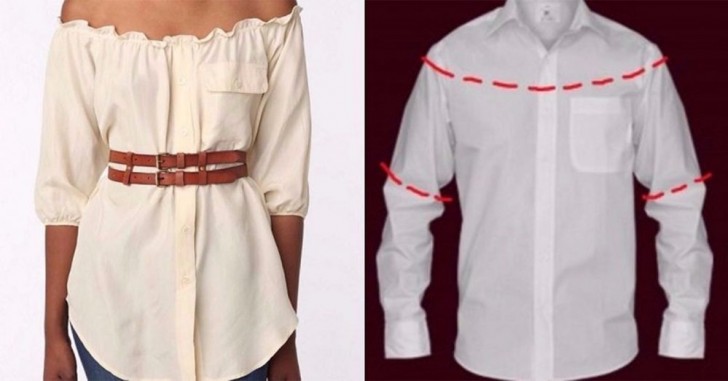 Advertisement
2. By attaching a tank top inside you will create a cool garment to wear in the summertime.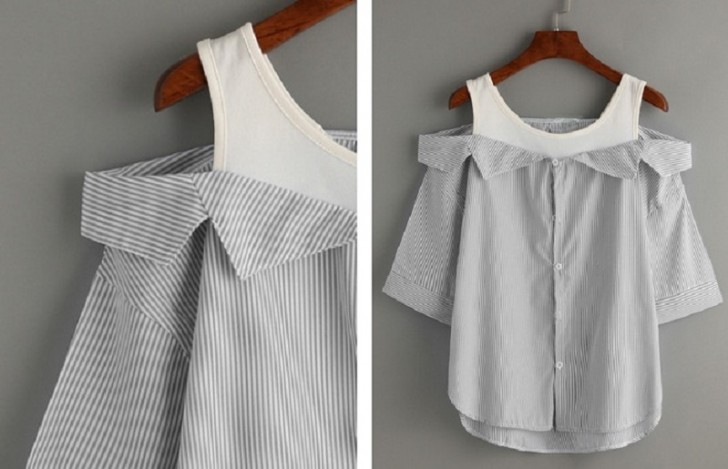 3. Applying an elastic tape to the waist and above the chest is sufficient to give an entirely different line to a man's shirt.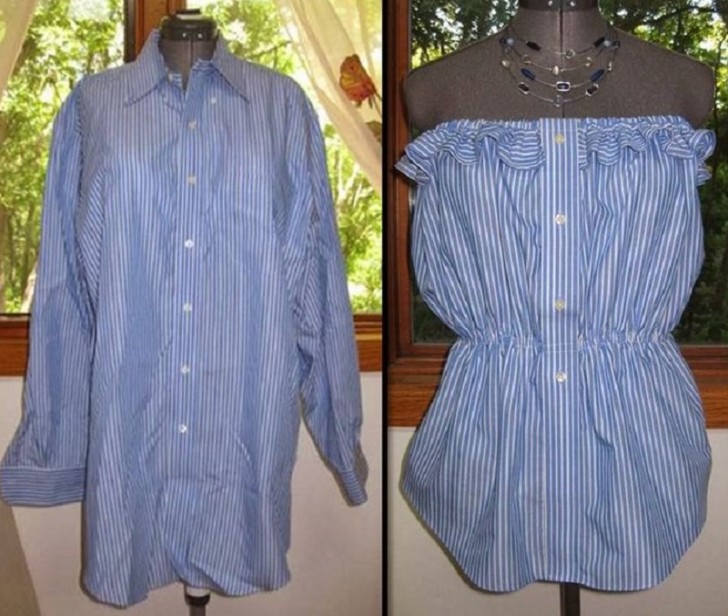 4. You need to be a bit more experienced with a needle or a sewing machine but it is worth the effort!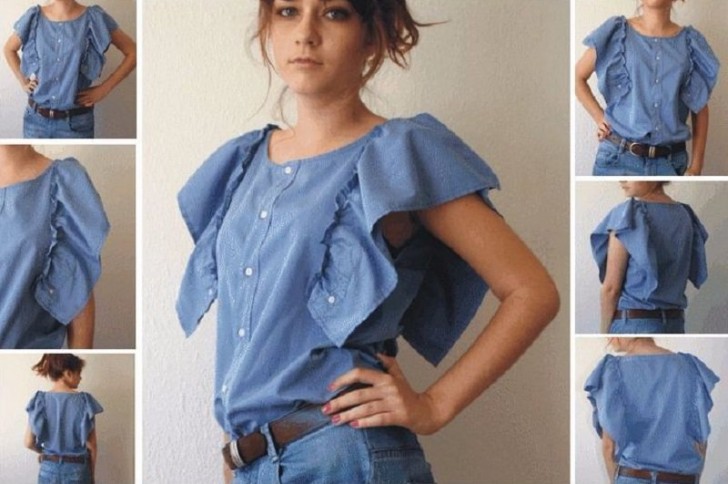 5. Loose-fit design --- anyone who has a slender body can opt for a softer cut and leave it deliberately large.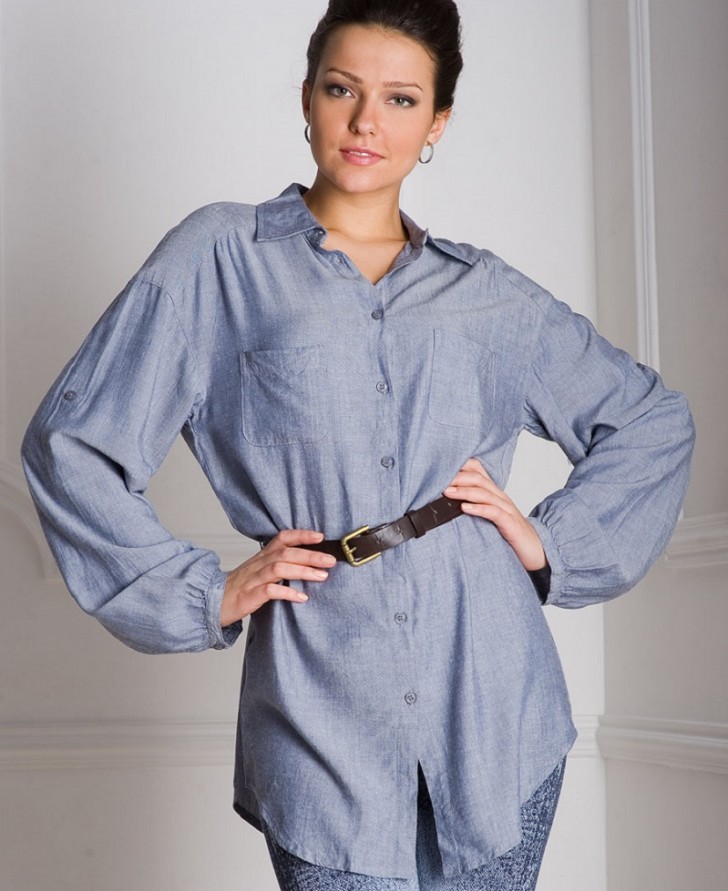 Advertisement
6. From a shirt that is out of fashion to a cute sleeveless top with a lovely bowtie.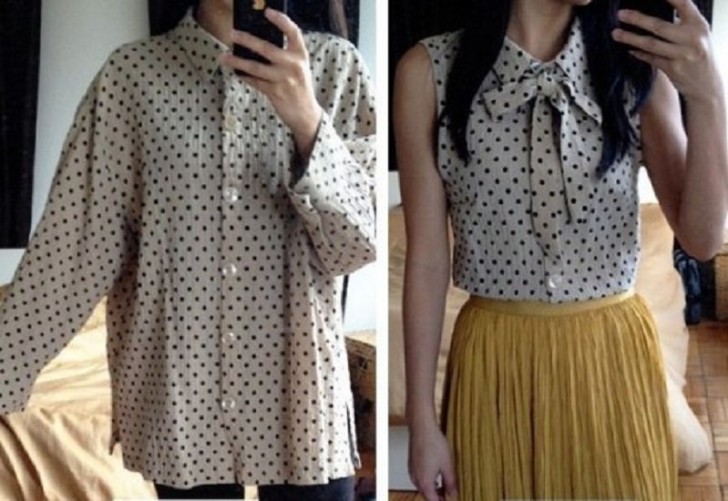 7. This soft cashmere shawl sewn on to an XL shirt is a perfect match!
Advertisement
8. To adapt the line of a man's shirt to the female body, add the usual elastic straps. Next, replace the shirt fabric near the collar with lace for a touch of elegance!
9. If you love the minimalist style, or also if you do not have much free time or perhaps you are just not comfortable with sewing --- just replace the pocket with another piece of fabric!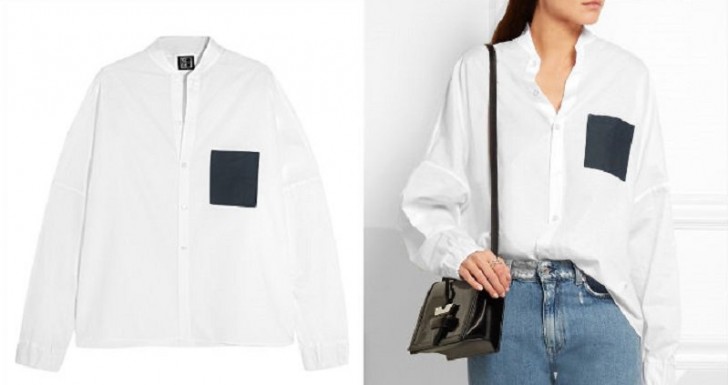 Which is your favorite design? Here in the video, we will demonstrate another simple but very clever transformation! No need to cut or sew --- here is another way to wear a man's shirt with style!
Advertisement