DIY Vertical Wall Gardening Made Easy
1. A vertical garden created with flower pots of different sizes.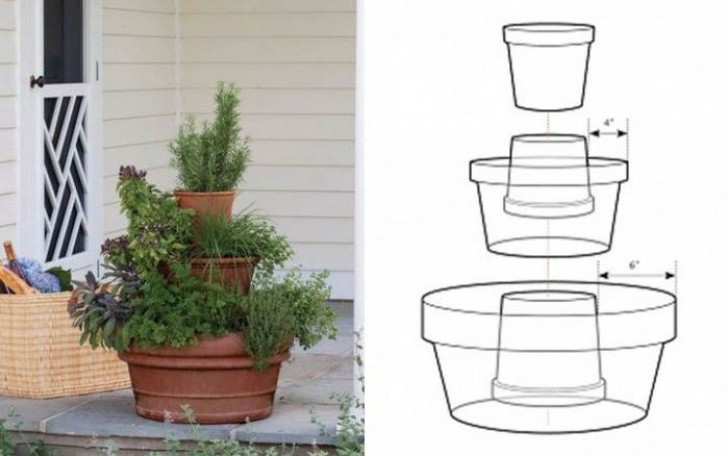 2. Use concrete blocks to create an attractive vertical outdoor garden.
3. Love strawberries? With these PVC tubes, you can grow a large quantity and also keep them safe from insects and lizards.
4. Wooden boxes assembled and combined into a vertical structure.
5. A pyramid garden.
6. A green tower in your garden is just what has been missing!
7. A jar garden --- that is totally suitable for indoors!
8. A vertical wooden structure for growing salad greens!
9. A vertical garden using fabric pockets is very neat and orderly!
10. An alternative use of drainage ducts. Perfect for cultivating lettuce plants!
11. A vertical wooden grid with plant pots hanging from hooks.
12. Vases full of wonderful succulent plants placed in a shallow framework and vertically arranged.