Beautiful Dutch flower fields in the Netherlands!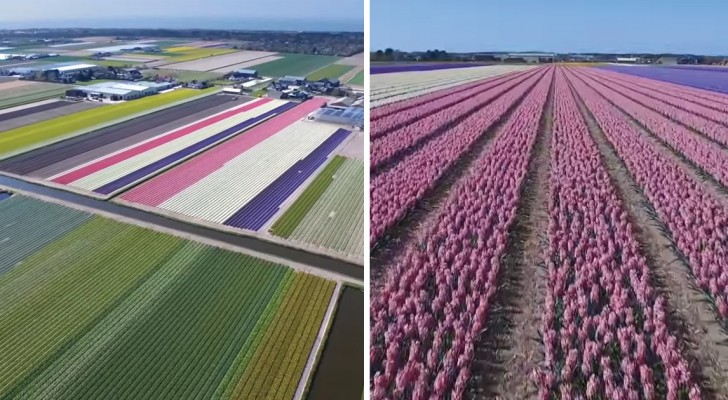 It would be great to take a plane and fly to the Netherlands and soar over the spectacular Keukenhof Gardens!
Flying over the gardens you would discover the stunning beauty of the cultivated fields of colorful flowers such as tulips, daffodils, and other magnificent flowers.
Although, we cannot do it in person, fortunately, thanks to the HD filming carried out by a drone and this cleverly mounted video, you can see a marvelous display of shapes and colors of rare beauty.
Advertisement