An ingenious life jacket for a goldfish! Check it out!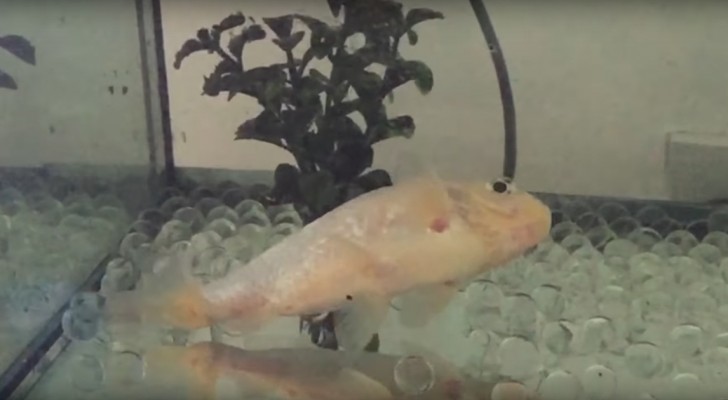 Advertisement
Sally is a 23-year-old goldfish and due to her advanced age she had developed swim bladder disease, also called swim bladder disorder which is a common ailment in aquarium fish.
Consequently, it had become impossible for her to swim, so her owners thought about how to help her regain her ability to swim and freedom of movement.
They ingeniously devised a solution by using an arm strap from an old bathing suit and a cork! They created a life jacket that keeps Sally afloat and allows her to swim once again! Brilliant and very sweet!
Advertisement
Advertisement