How to cook roast potatoes like a real chef!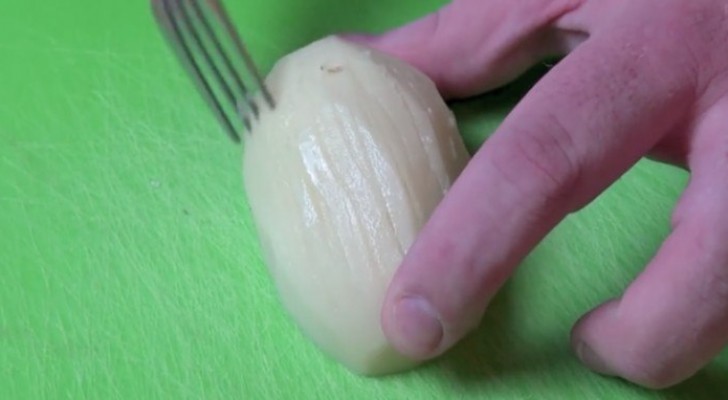 Advertisement
Potatoes are a vegetable that accompanies various other dishes and can be served on the most diverse occasions. The ways in which they can be prepared are numerous and all of them are very tasty.
If you want to give a professional touch to roasted potatoes, we advise you to use this simple trick! After you have peeled the potatoes but before you put the potatoes in the oven, press the tines of a fork on the surface of the potatoes to make it lined and rough.
Sprinkle the potatoes with salt to favor a faster and better roasting and take care to cut the potatoes into equal size pieces to ensure even cooking. This is the trick that all the professional chefs use!
Advertisement